We have been 3D printing our products in a yellow resin for a while and we have just started to experiment with a green resin.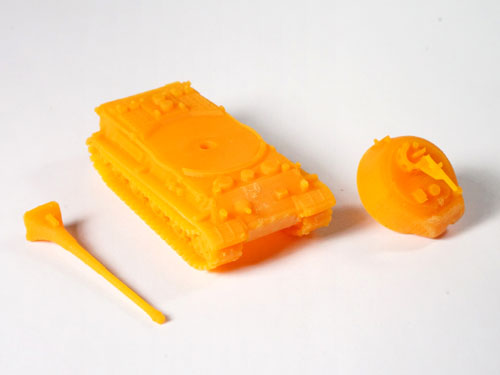 By this time, customers should start to receive their batches of green models. We would like to see how you feel about the new, and old resin. Should we keep the green or should we stick with the yellow. Please let us know.
The poll will last until end of September and you can change your vote during the duration. We will decide which to keep after that.
If you have particular opinions on the resin or any of our products, please feel free to email us at:
cgdynamix@gmail.com
Last chance to get the green stuffs. (You can also see more samples of the unpainted resin in this listings.):
http://stores.ebay.com/Combat-Group-Dyn ... ub=4294345
We will temporary switch back to the yellow resin after the above auction batch.