JV 144 6 Star

Posts: 5941
Joined: Tue Apr 06, 2010 11:12
1/144 Interest: Yes
Location: Ringwood, Victoria, Australia
Contact:
Adding a visit to the Connecticut Air & Space Center to my bucket list!
OTB ...
GB13 - Late 298 (Aeronavale), Bf109E-3a Strela (Bulgarian AF), ČKD LT vz.38 Praga (Slovakian Army)
---
Flight #144

Posts: 247
Joined: Sun Apr 04, 2010 21:29
1/144 Interest: Yes
Location: Stratford, CT
Contact:
Awesome stuff! We've had some members from the Classic Jets Fighter Museum come up for some info / parts trading / loan. Meanwhile, my dad has been busy turning his workbench into a Willys / Ford Jeep assembly line!
"What you have is (7) 1/150 scale 3D printed, 1 lead and 1 resin (Brengun) 1/144 scale jeeps.

Here is the link to the N scale Jeeps:

https://www.shapeways.com/product/QMGHQ ... li=ostatus

Again a few were still waiting for the Krystal Klear to cure on the windshields and headlights in the first two pics. Also (3) more Brengun Co. 1/144 scale bicycles. These bikes were not folded over as the one on the back of the jeep when assembled.. To me when you fold the 2 halves together there are too many spokes in the wheels and just doesn't look right but I'm not taking it off the jeep. By using 1 half per bike you get twice as many, from 4 to 8 bikes. The only thing is you have to make seats, handle bars and pedals for the extra ones. The bike with the scratch built cargo carrier also has a paper seat, and wire handle bars with a headlight.

Den"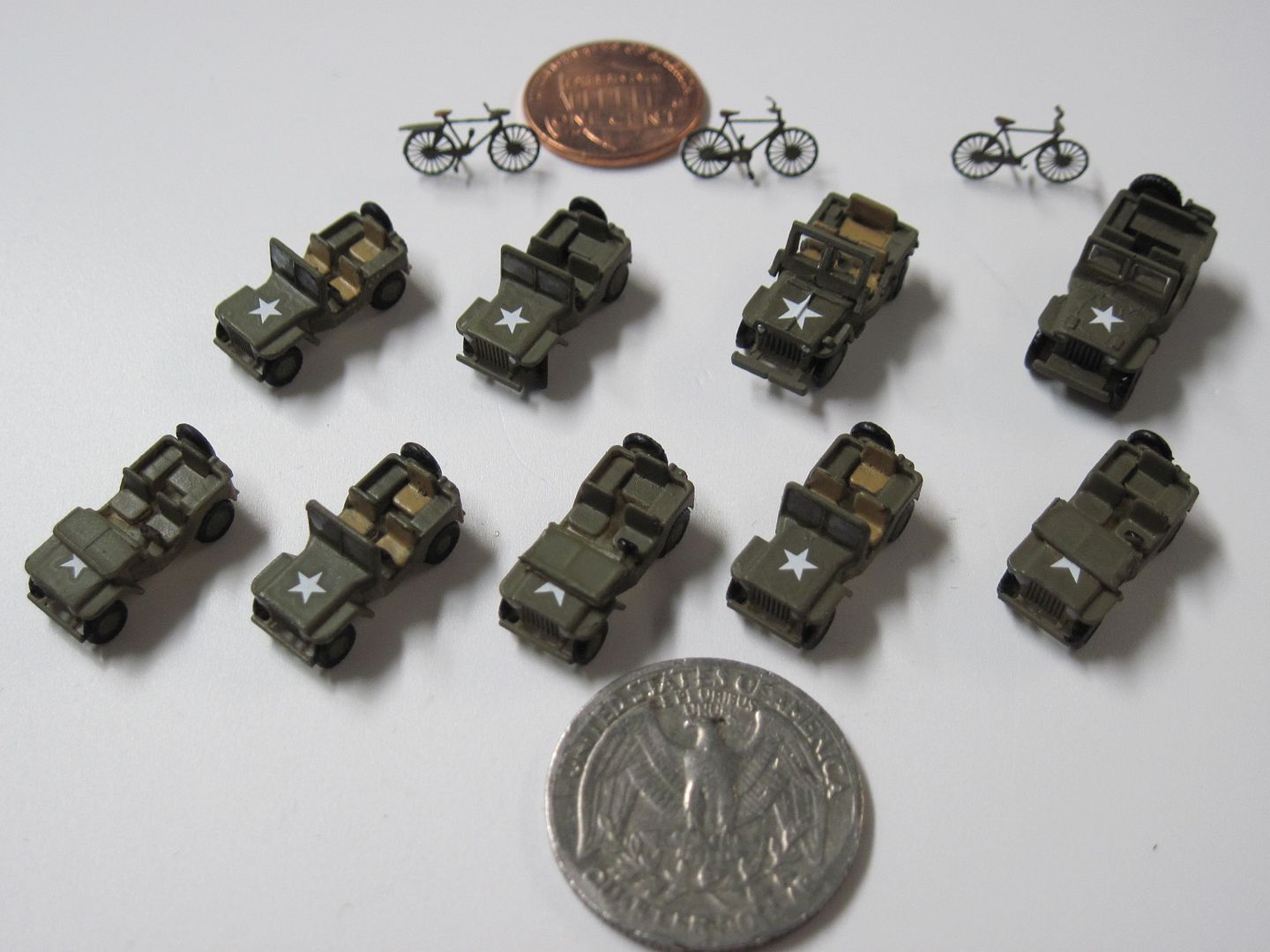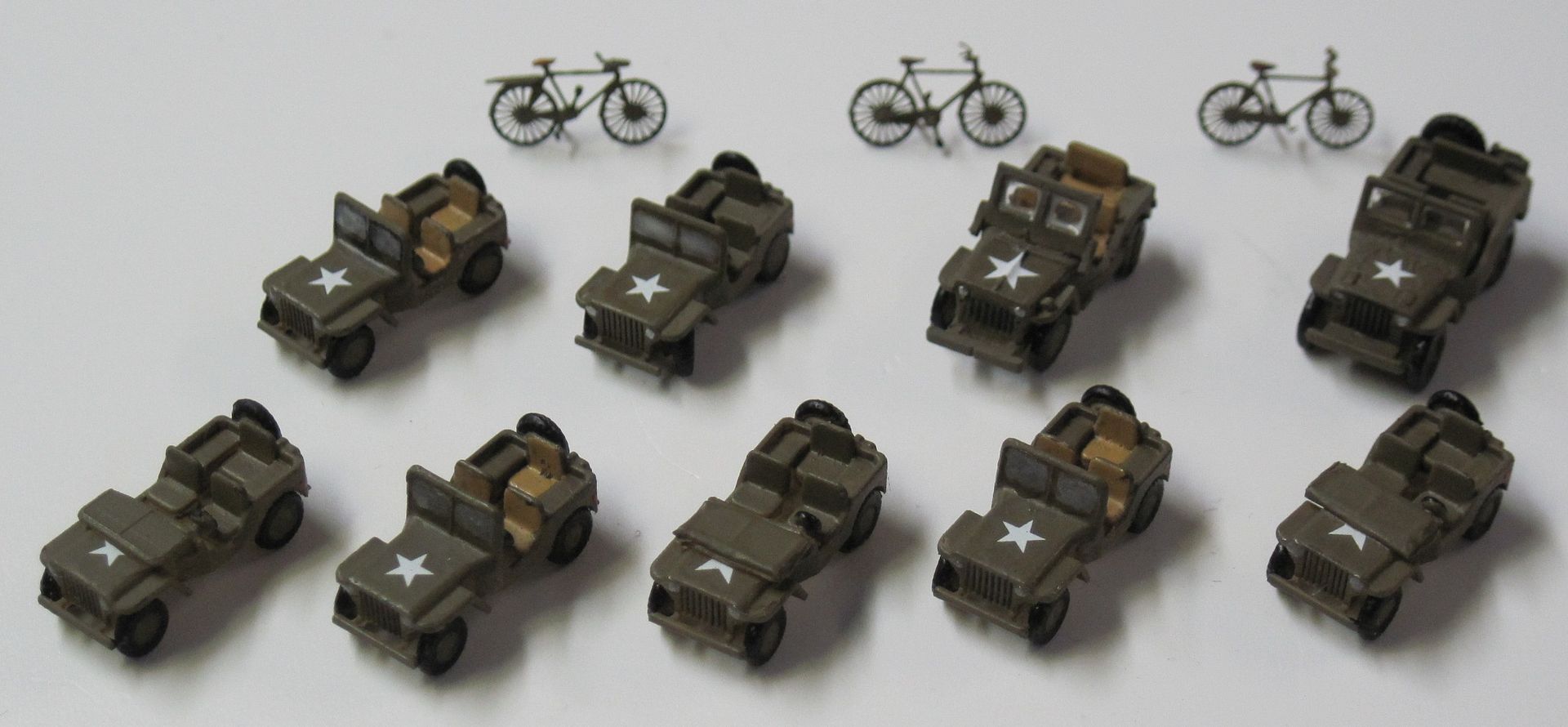 ---
Flight #144

Posts: 247
Joined: Sun Apr 04, 2010 21:29
1/144 Interest: Yes
Location: Stratford, CT
Contact:
We put the extra Jeeps and Bikes into the diorama tonight, along with the first print version of the backdrop mural!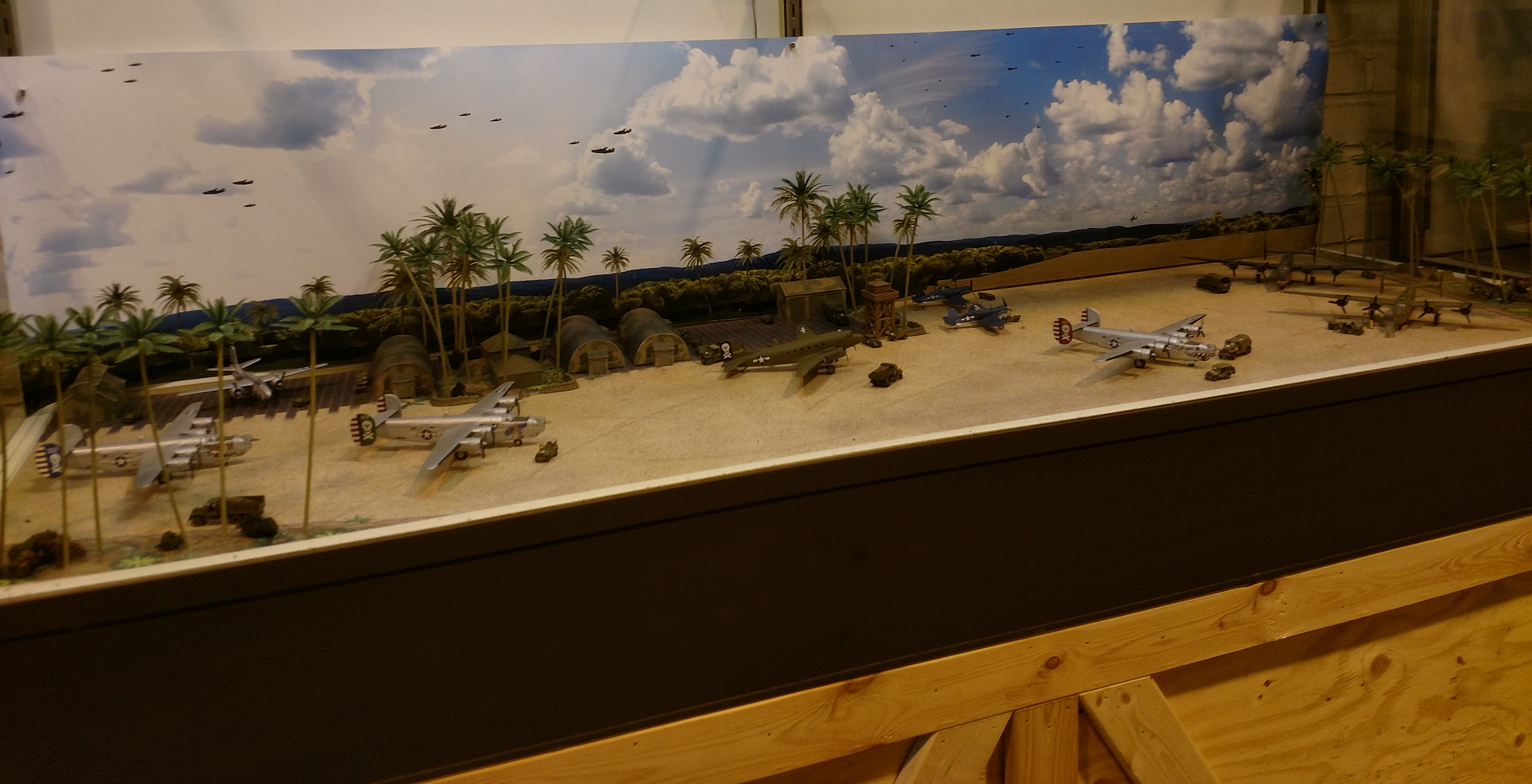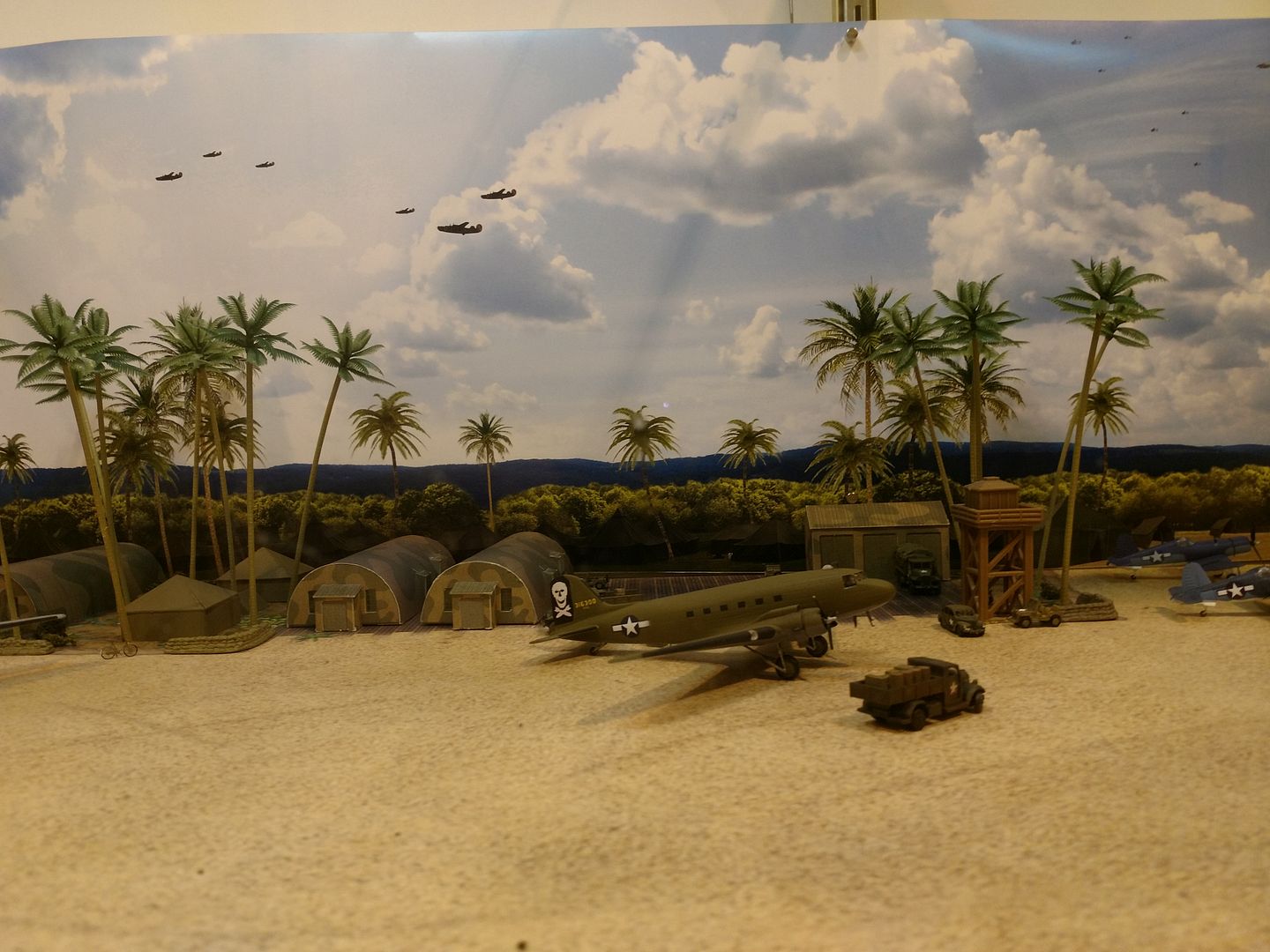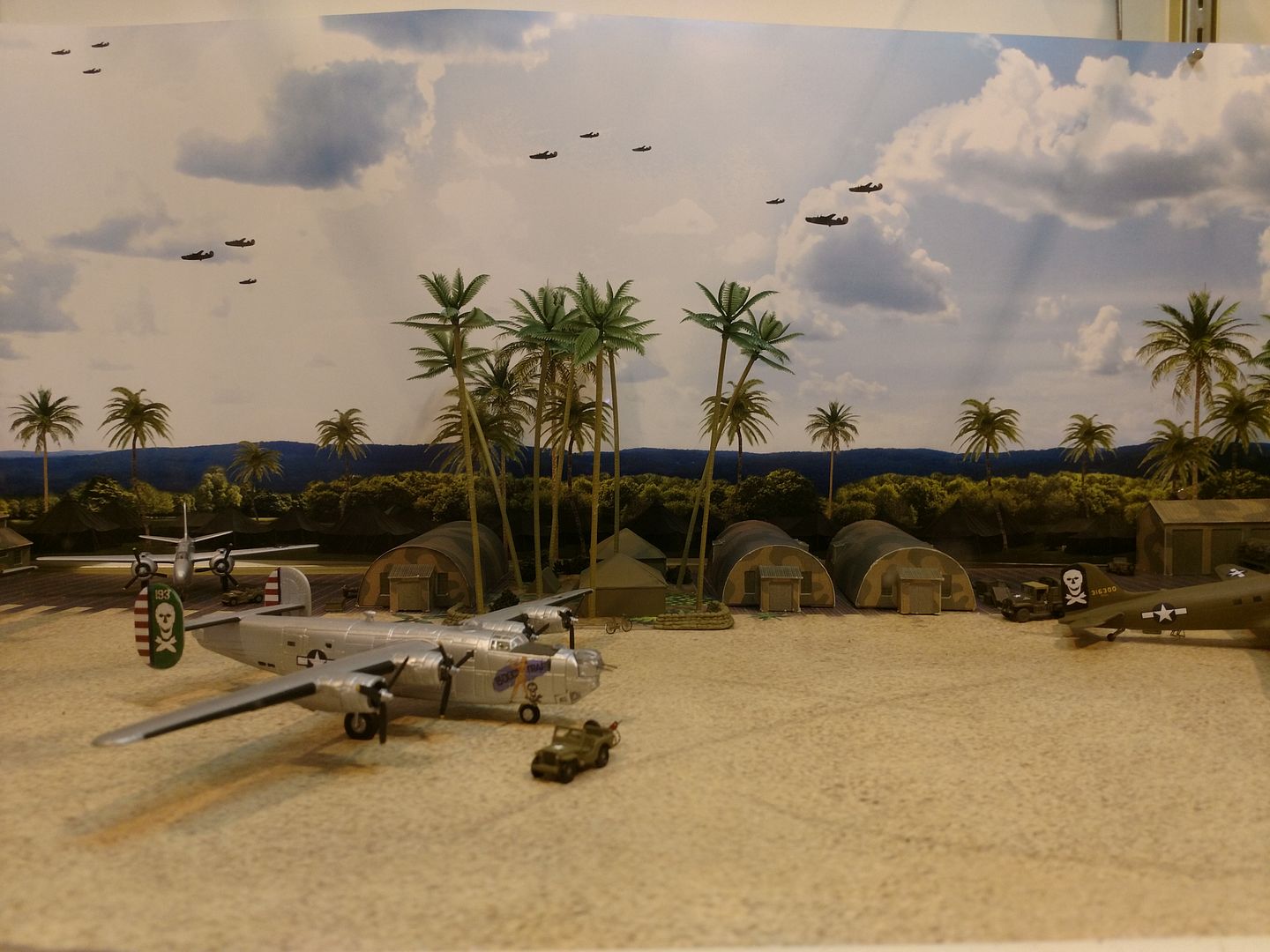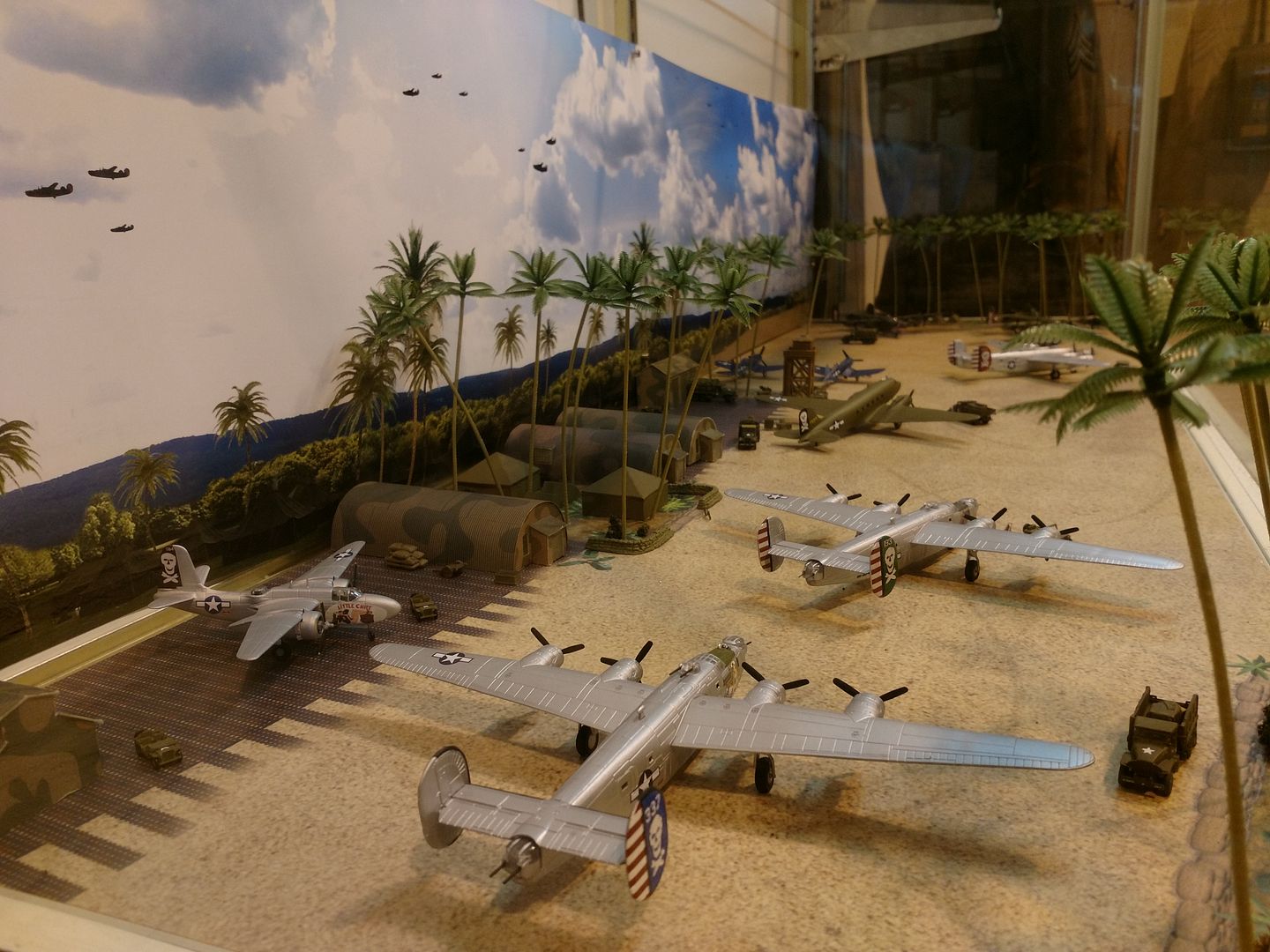 The backdrop mural is just temporarily placed in with magnets. It was intentionally made longer since it was originally to be cut in the middle and glued to the two backing doors. But we think it may look better this way since the metal brackets are behind the print. We still need to trim it, but its not bad for a first print version. The thing is, you just never know what it's going to look like until you place in place. Now looking at it, I'd adjust more than a few things. But I'm happy with it for now.
The only other thing that we'll probably do with the diorama at this time will be to change or add more aircraft. We have a couple of B-24s planned, and maybe some P-38s instead of Corsairs. (I have plans for the Corsairs for another Diorama).
---
Flight #144

Posts: 247
Joined: Sun Apr 04, 2010 21:29
1/144 Interest: Yes
Location: Stratford, CT
Contact:
So we've cut the backdrop to just about 57" so it stretches nicely with some small magnets and lays in front of the doors. Let me tell ya, it's a pain when a bike flips over and you have to become a contortionist and work around that mural. Here are some shots my father took of the assembled diorama. At this point I think we're going to call it done and move on to some other much needed projects. Namely find the right length of glass shelving needed above the diorama, select and arrange artifacts in both cases, and make up some artifact ID cards, and an overall info board.
Now we're working on a sister diorama to this one that will be also located in the CASC.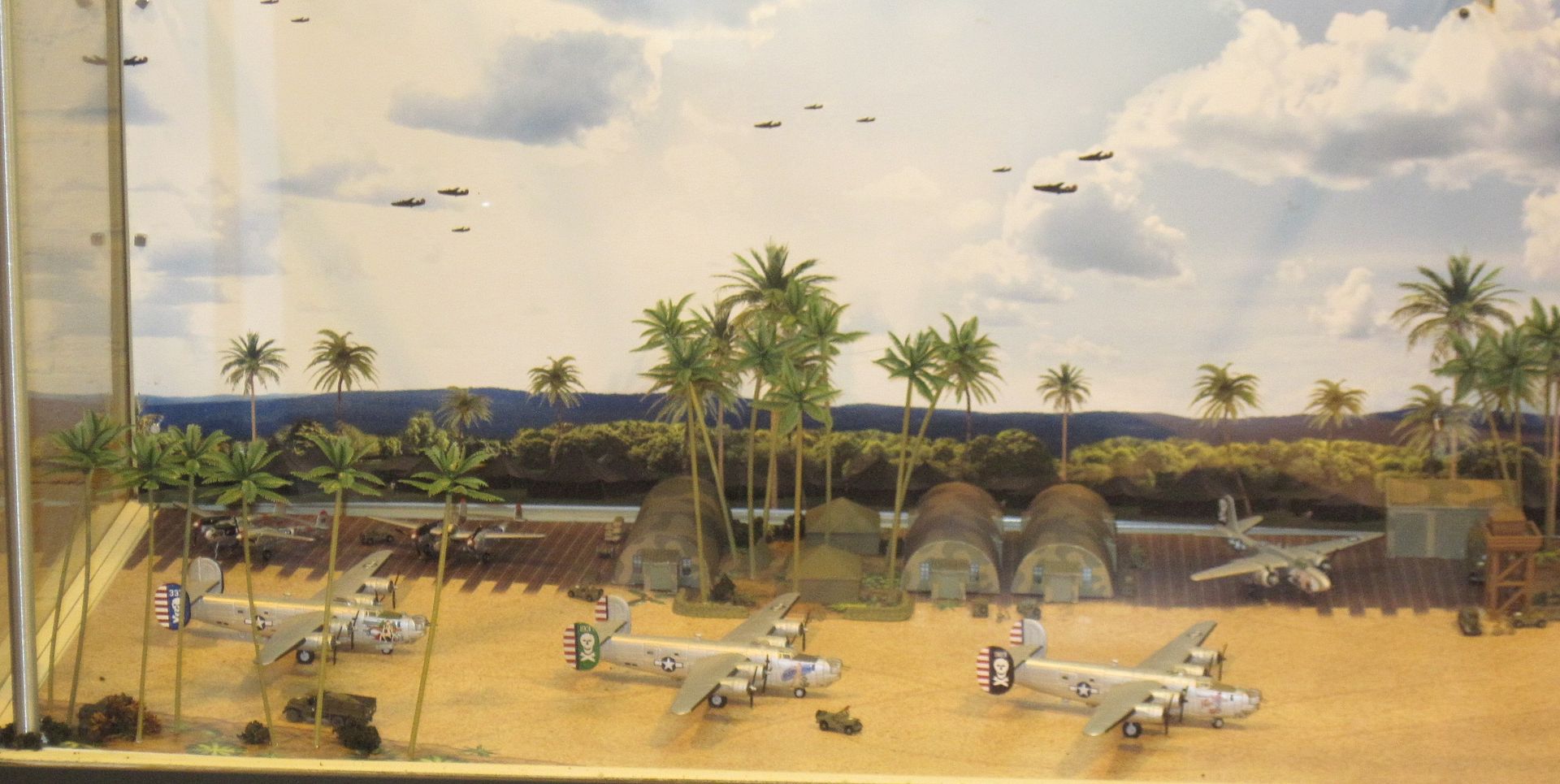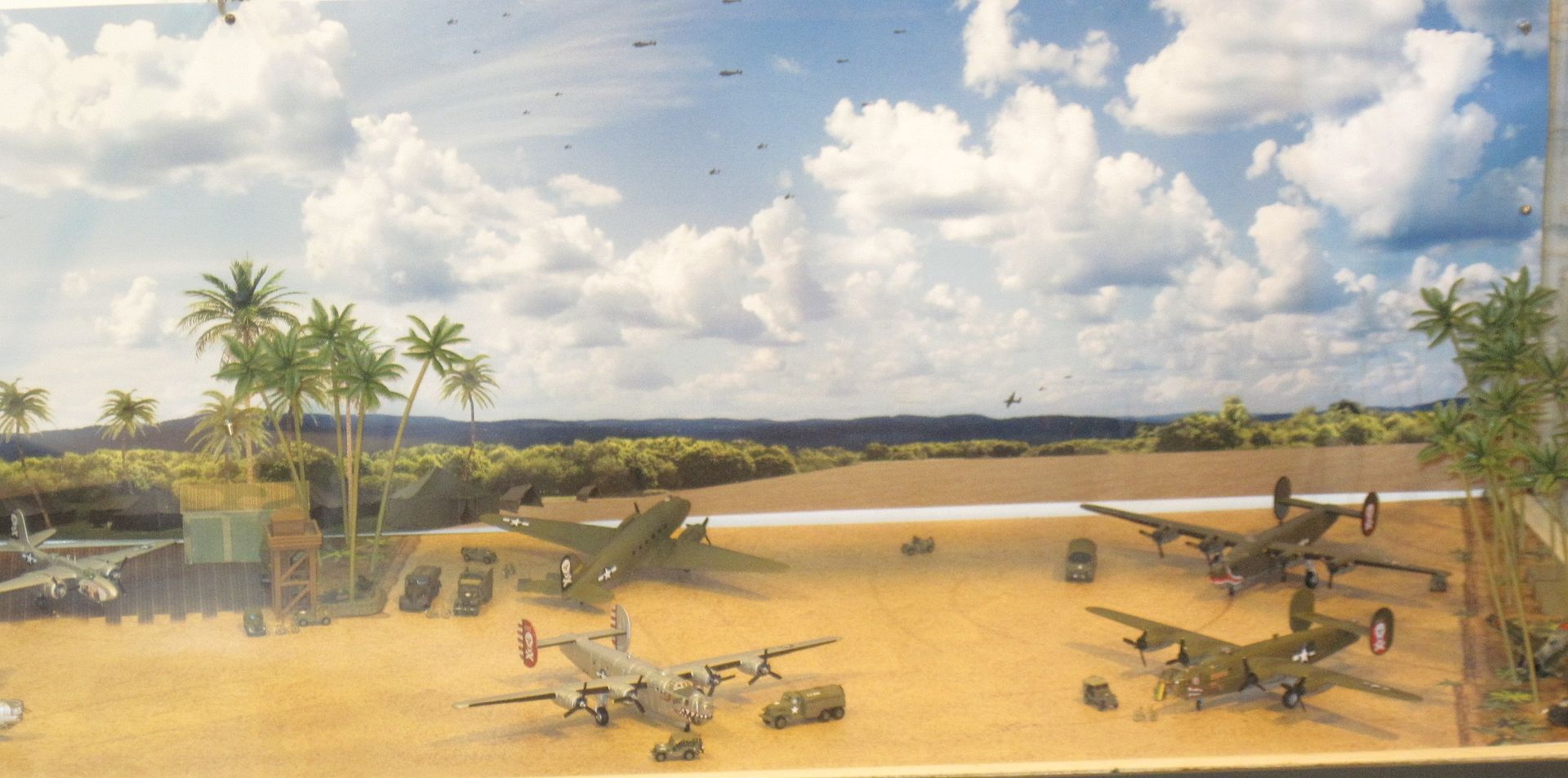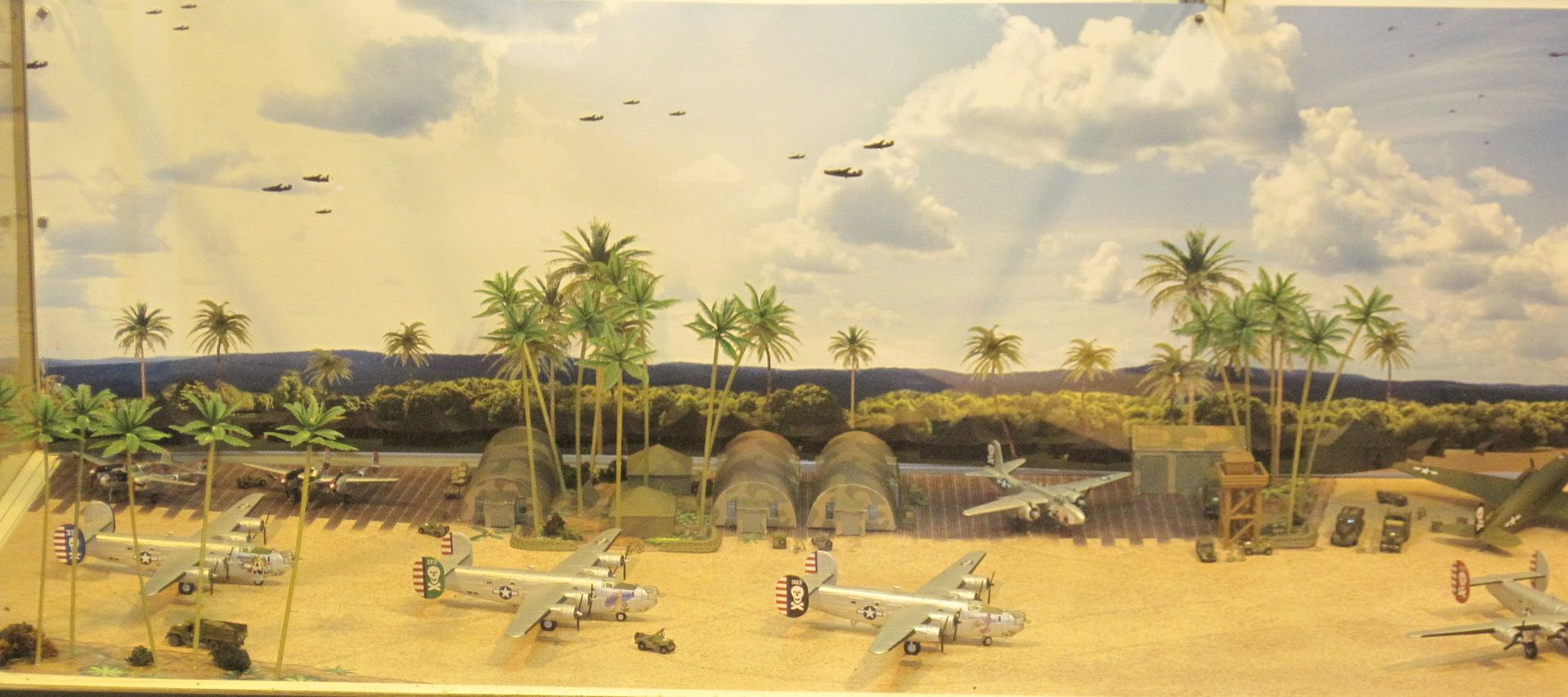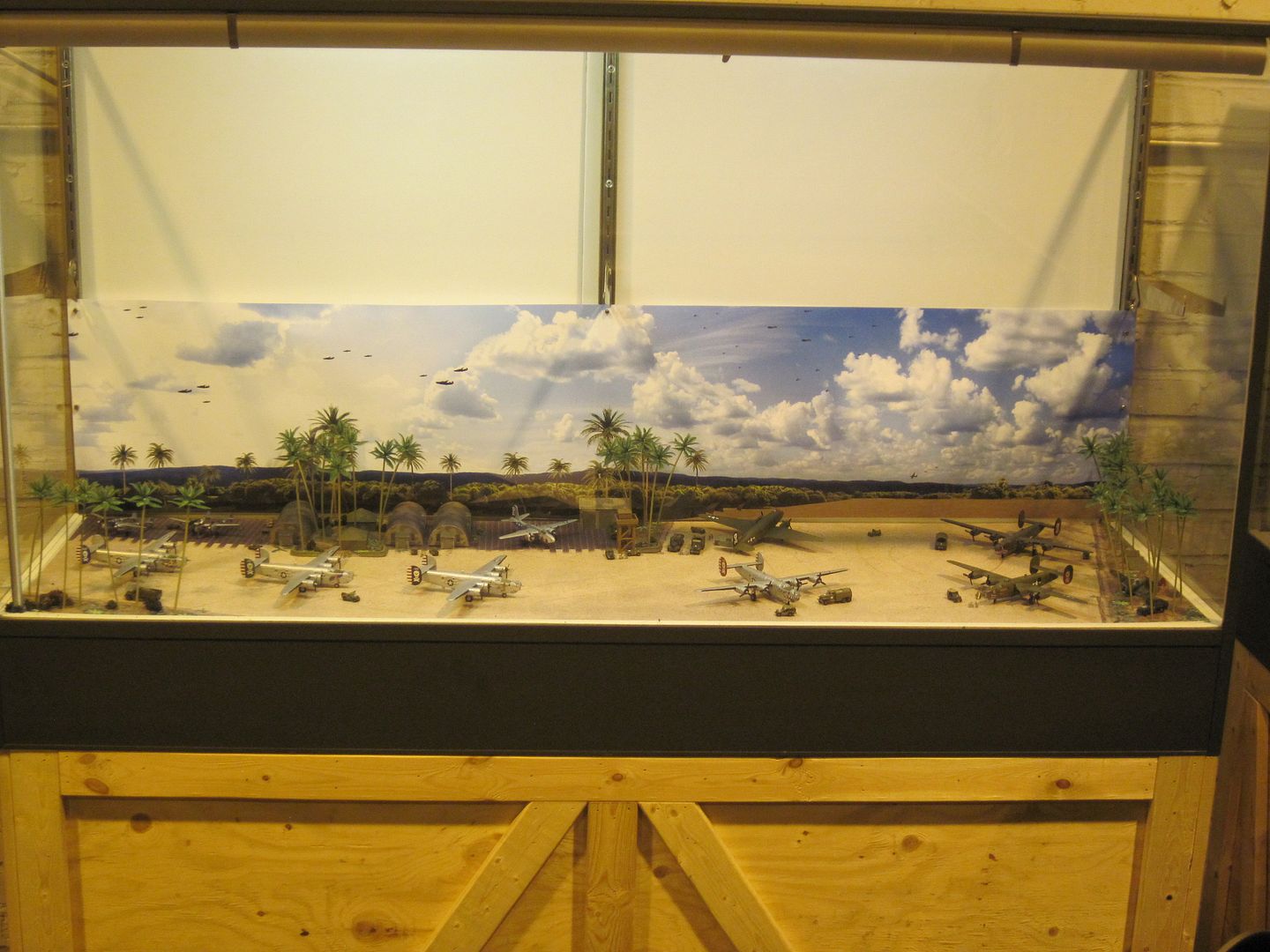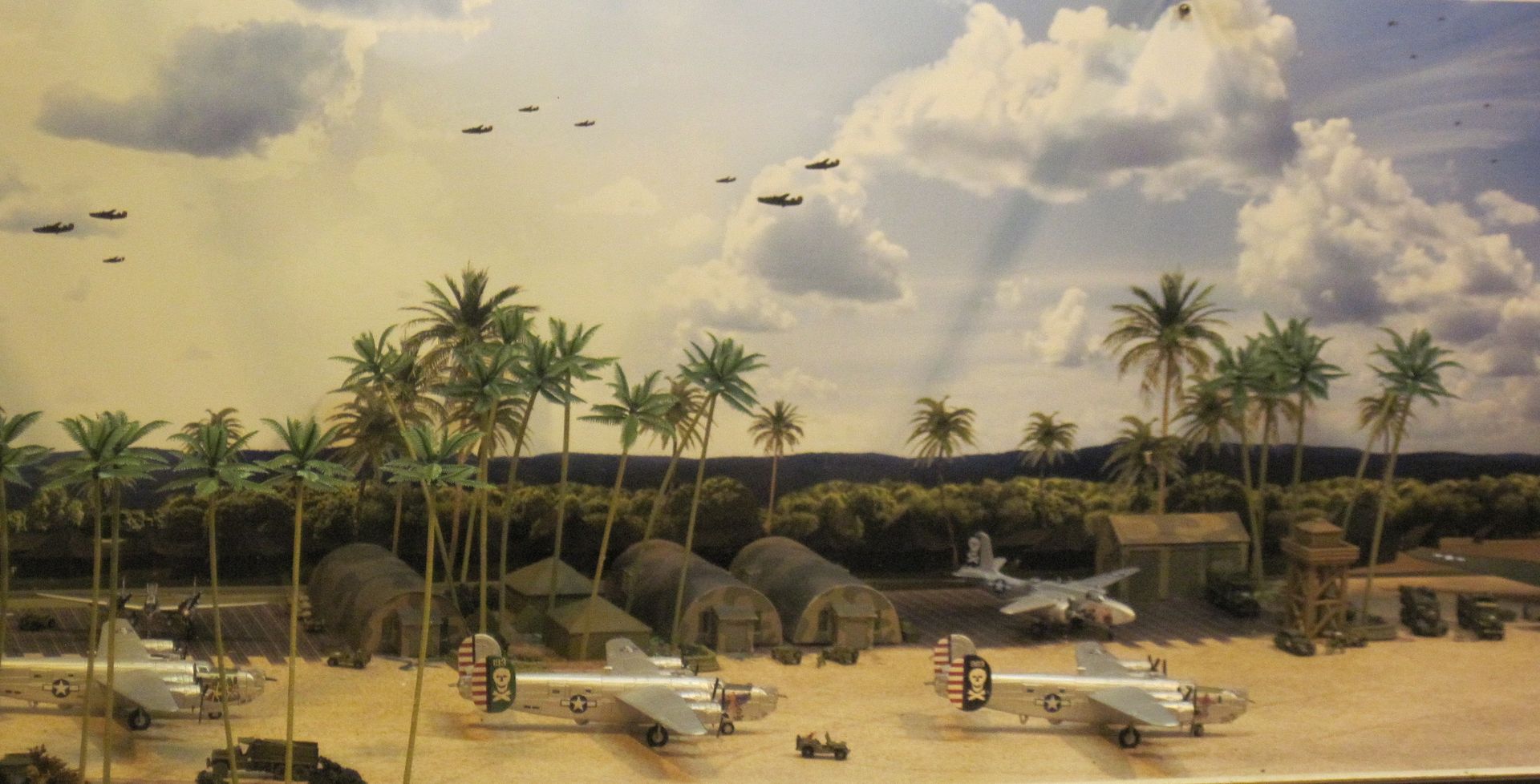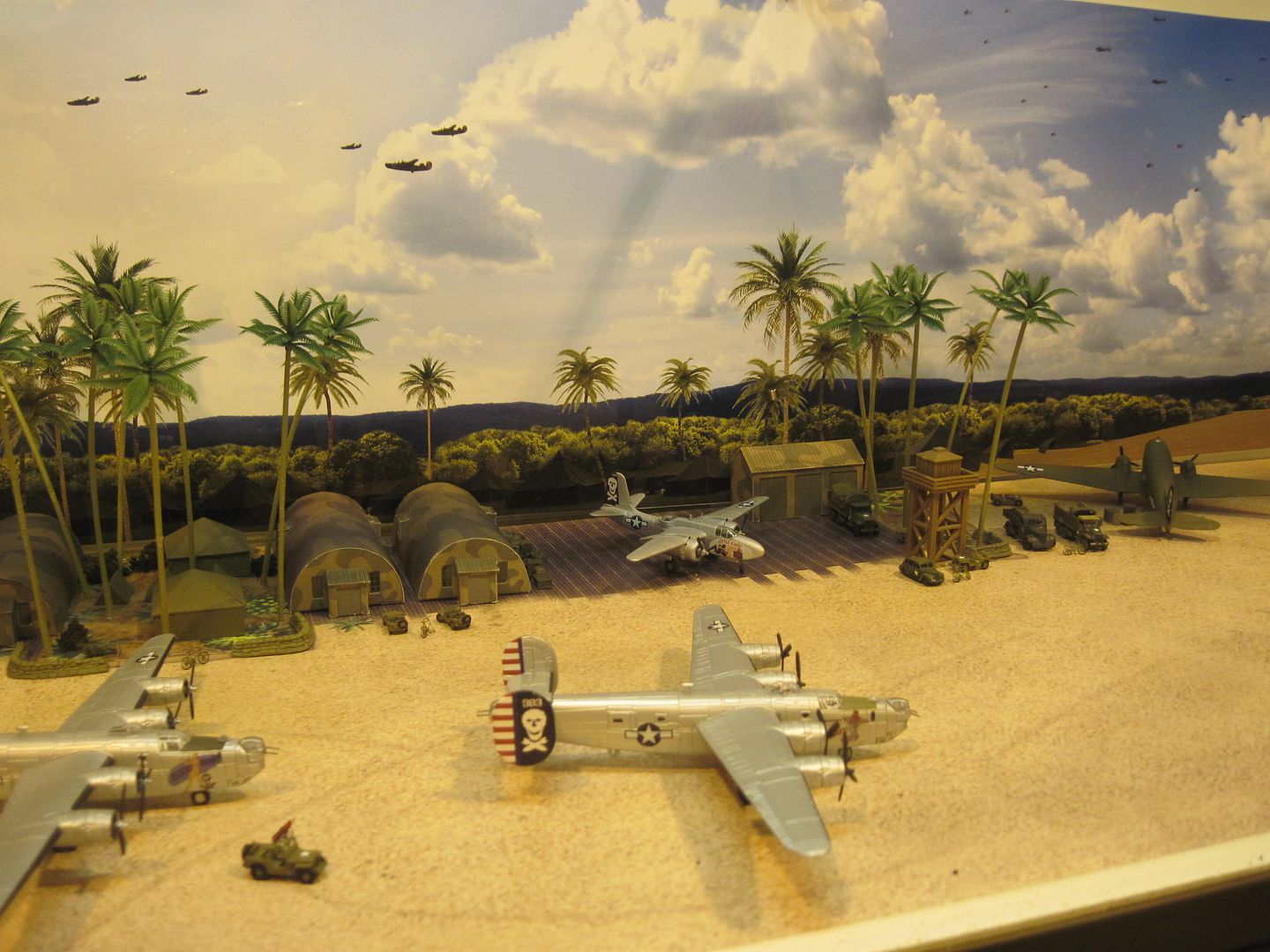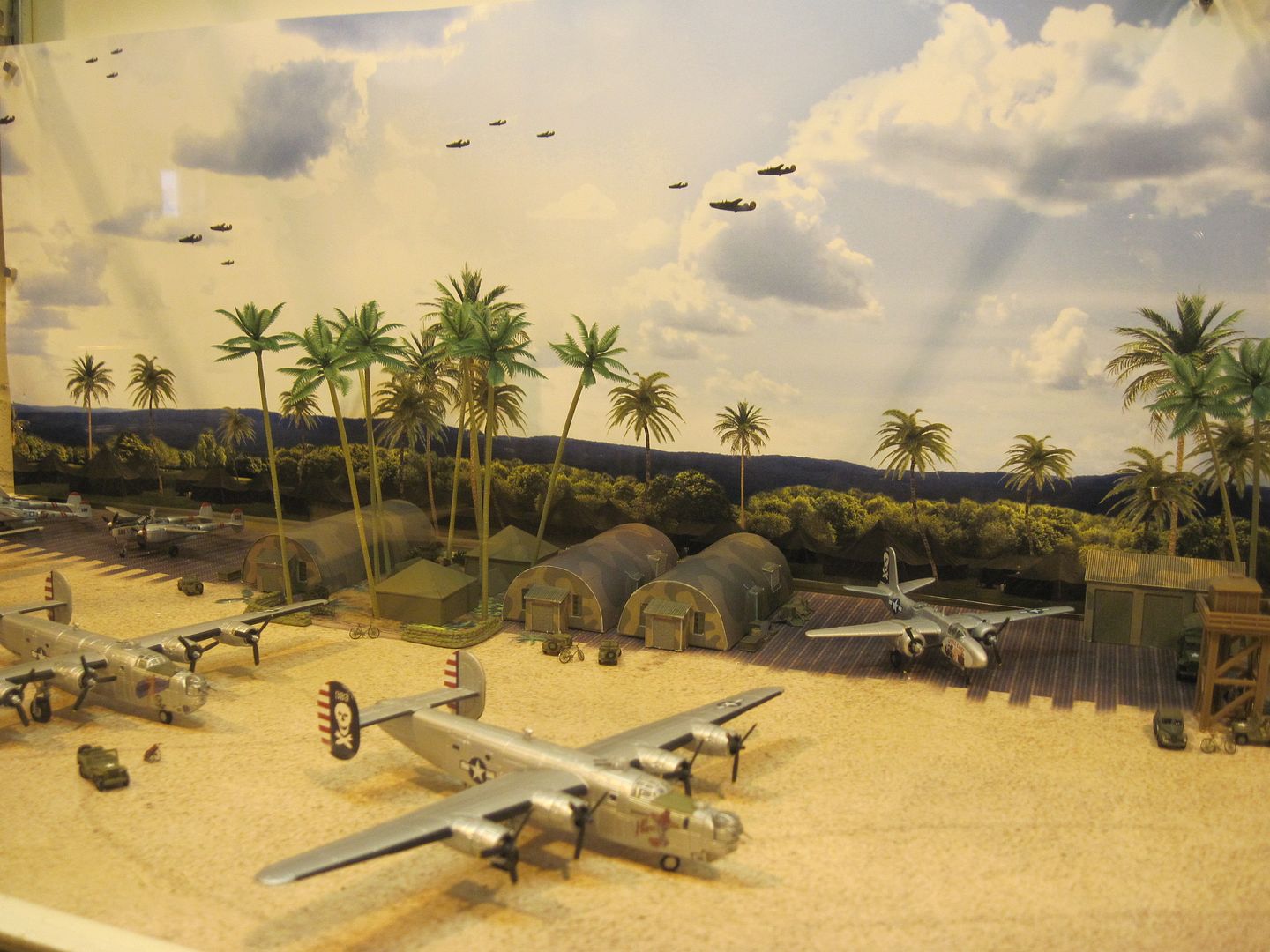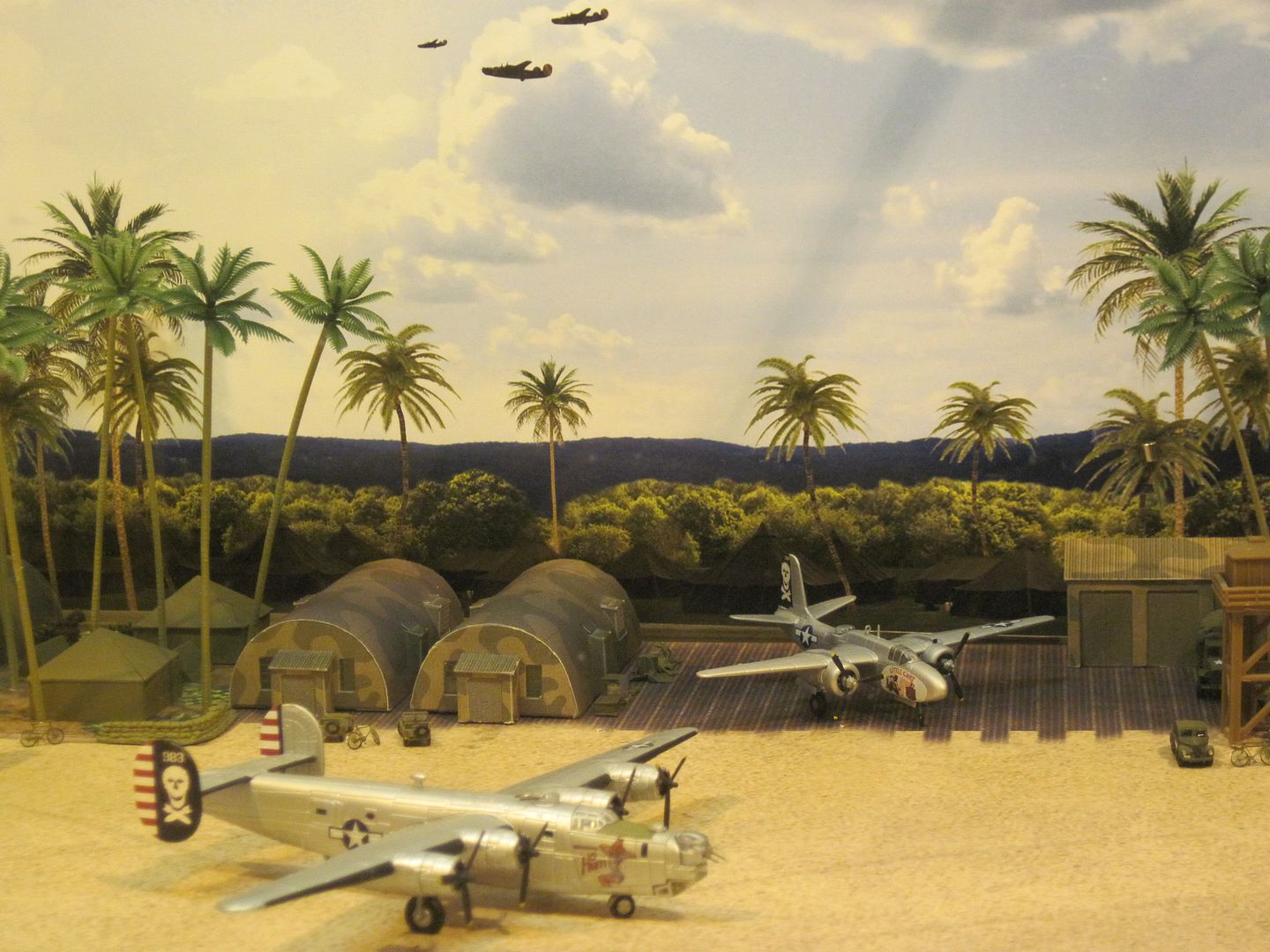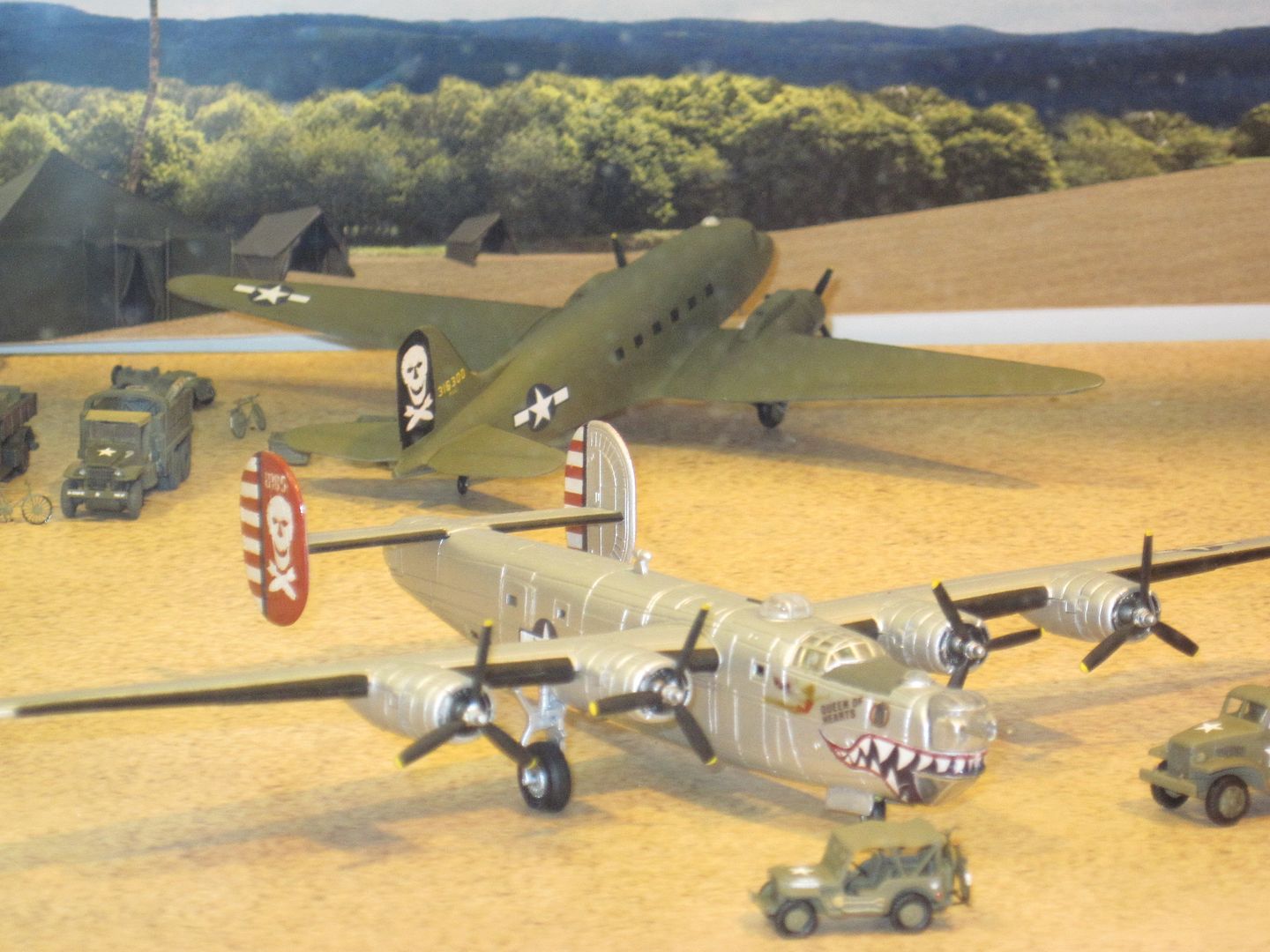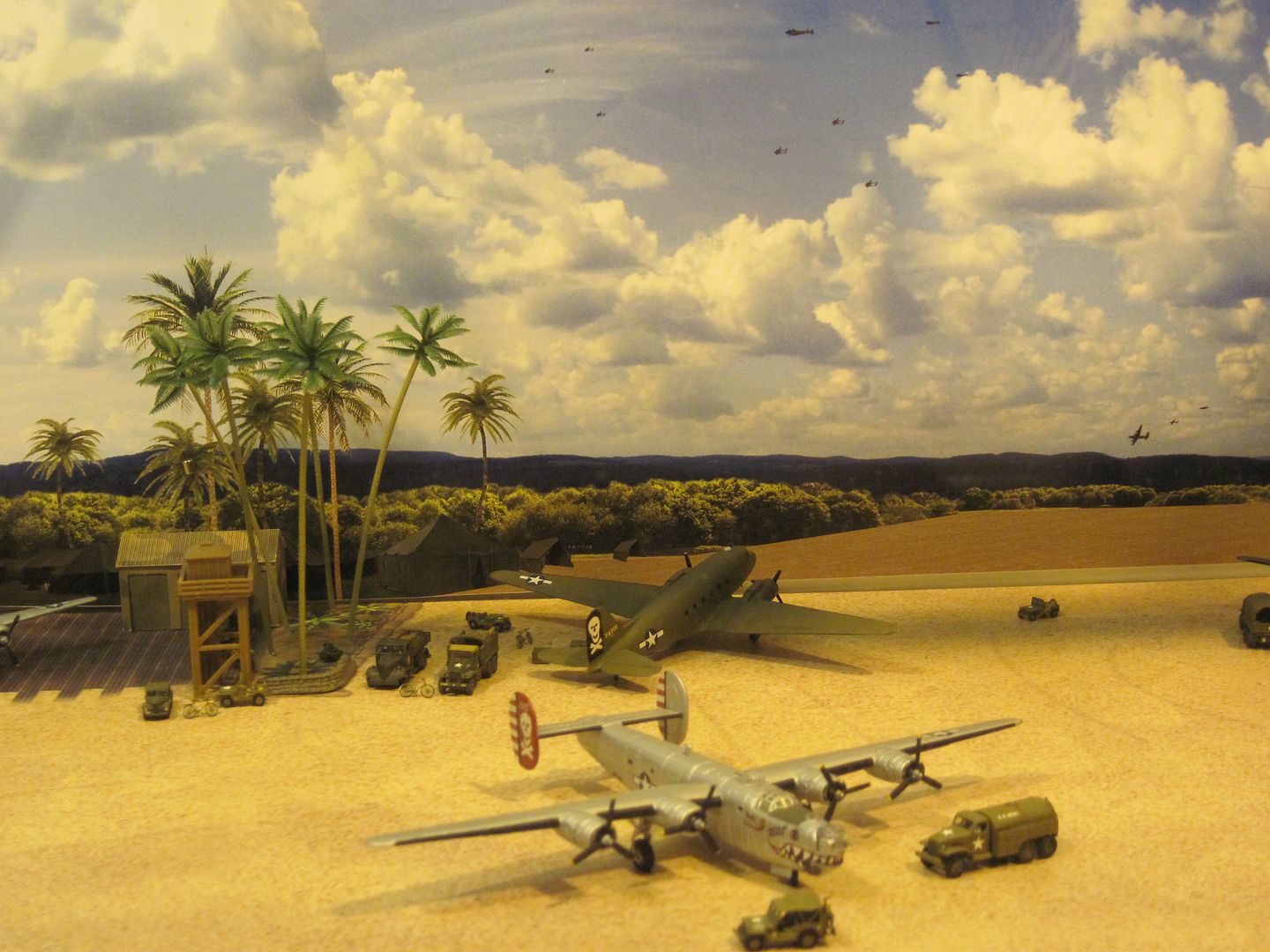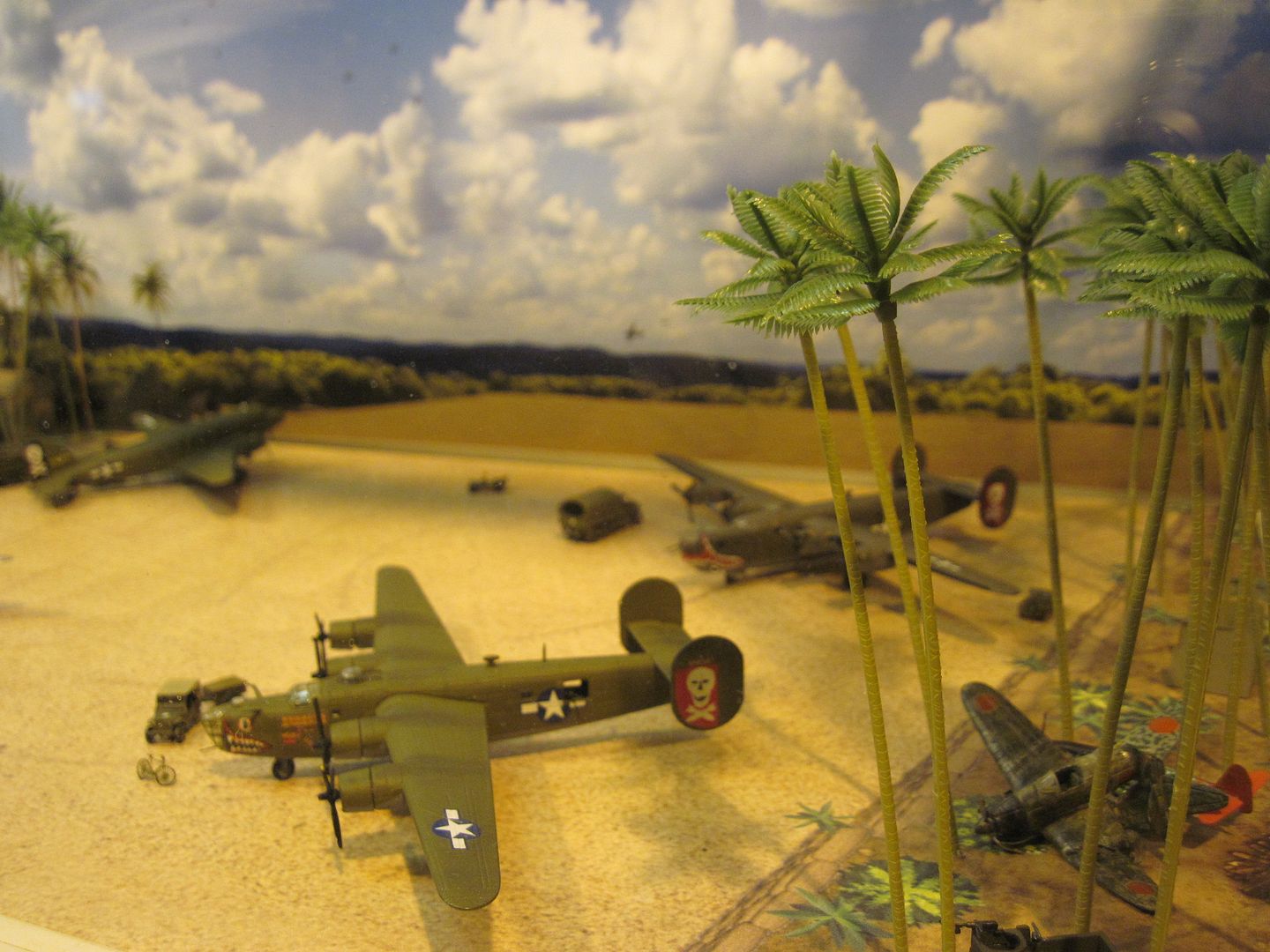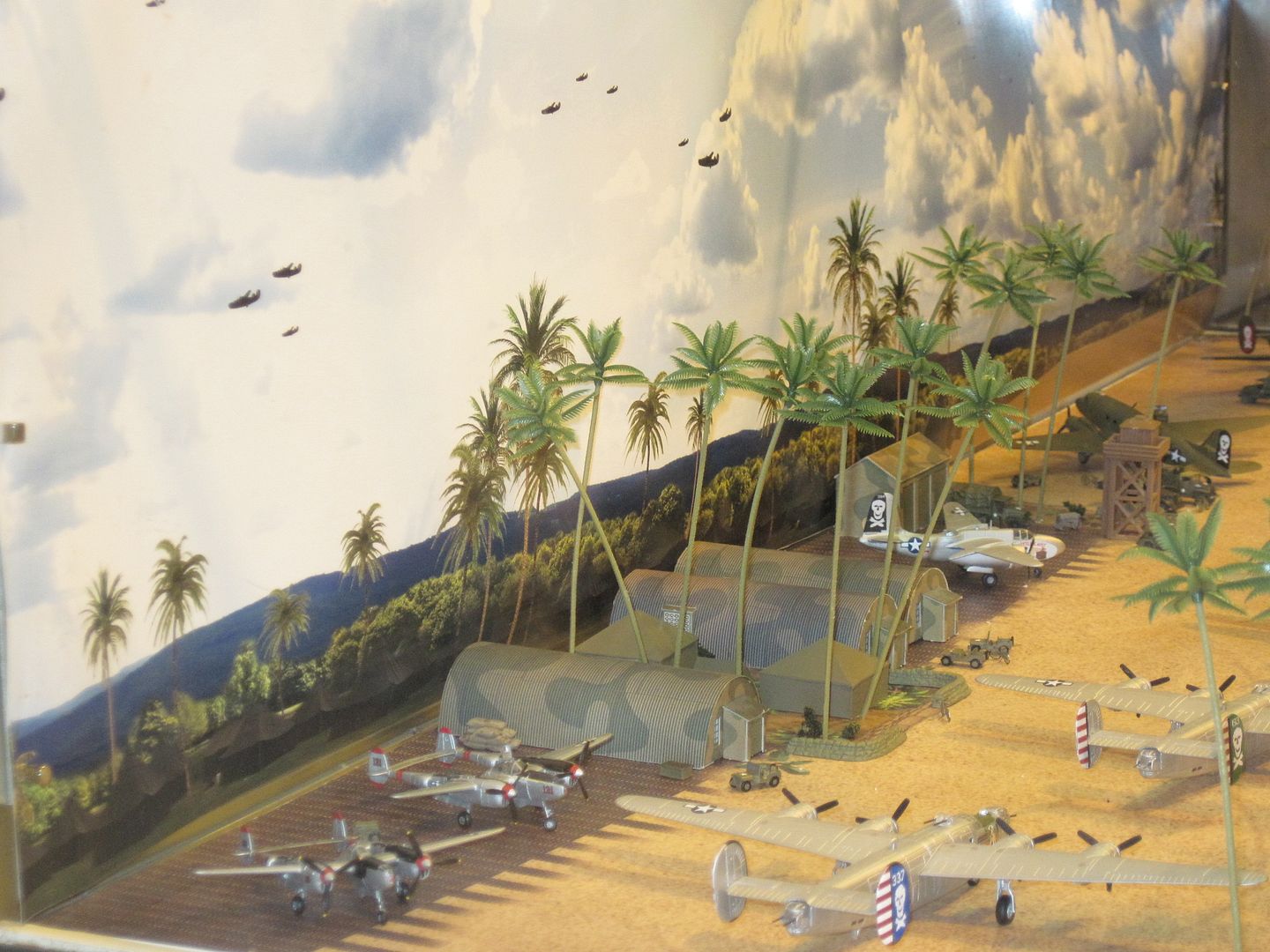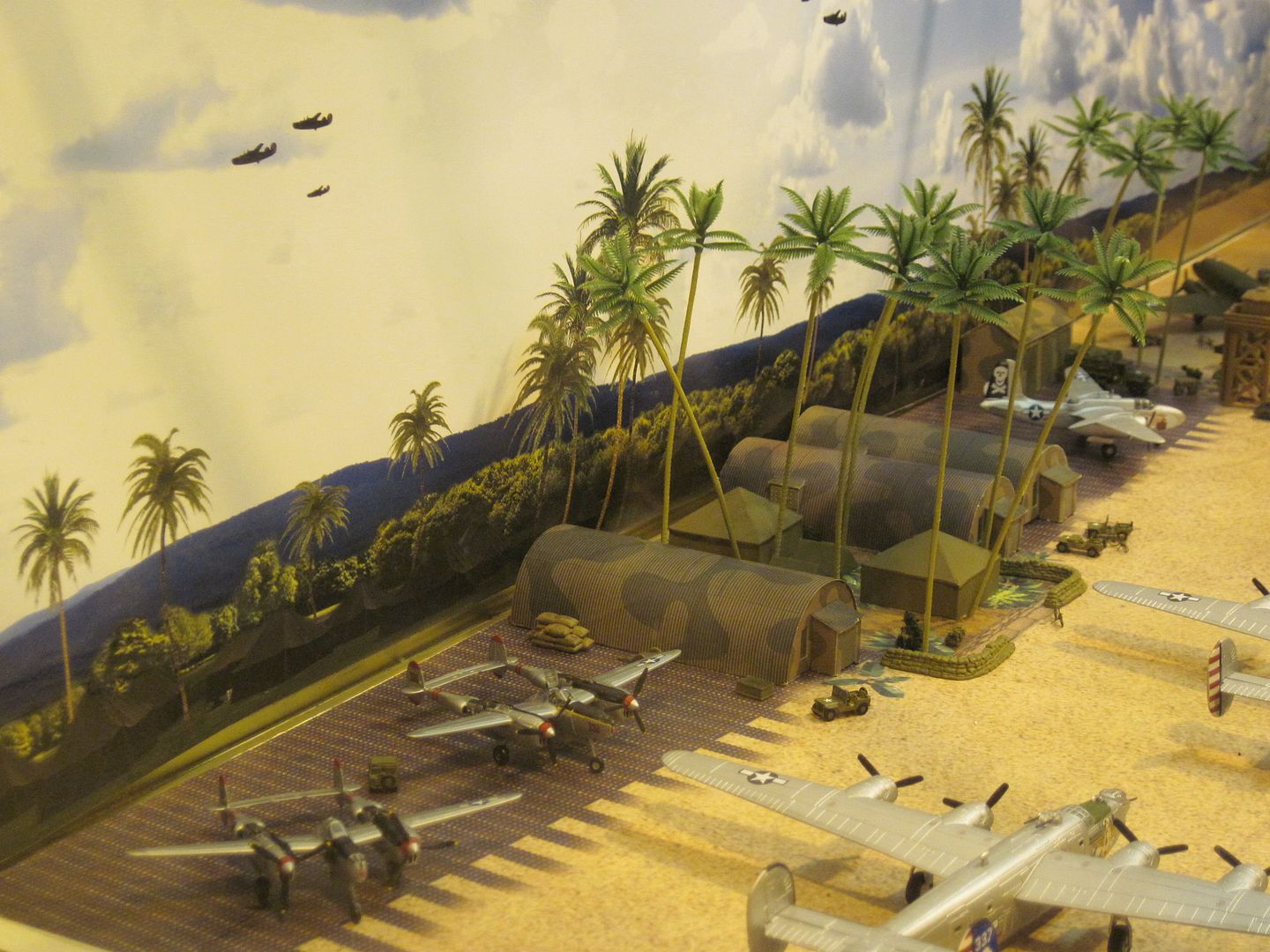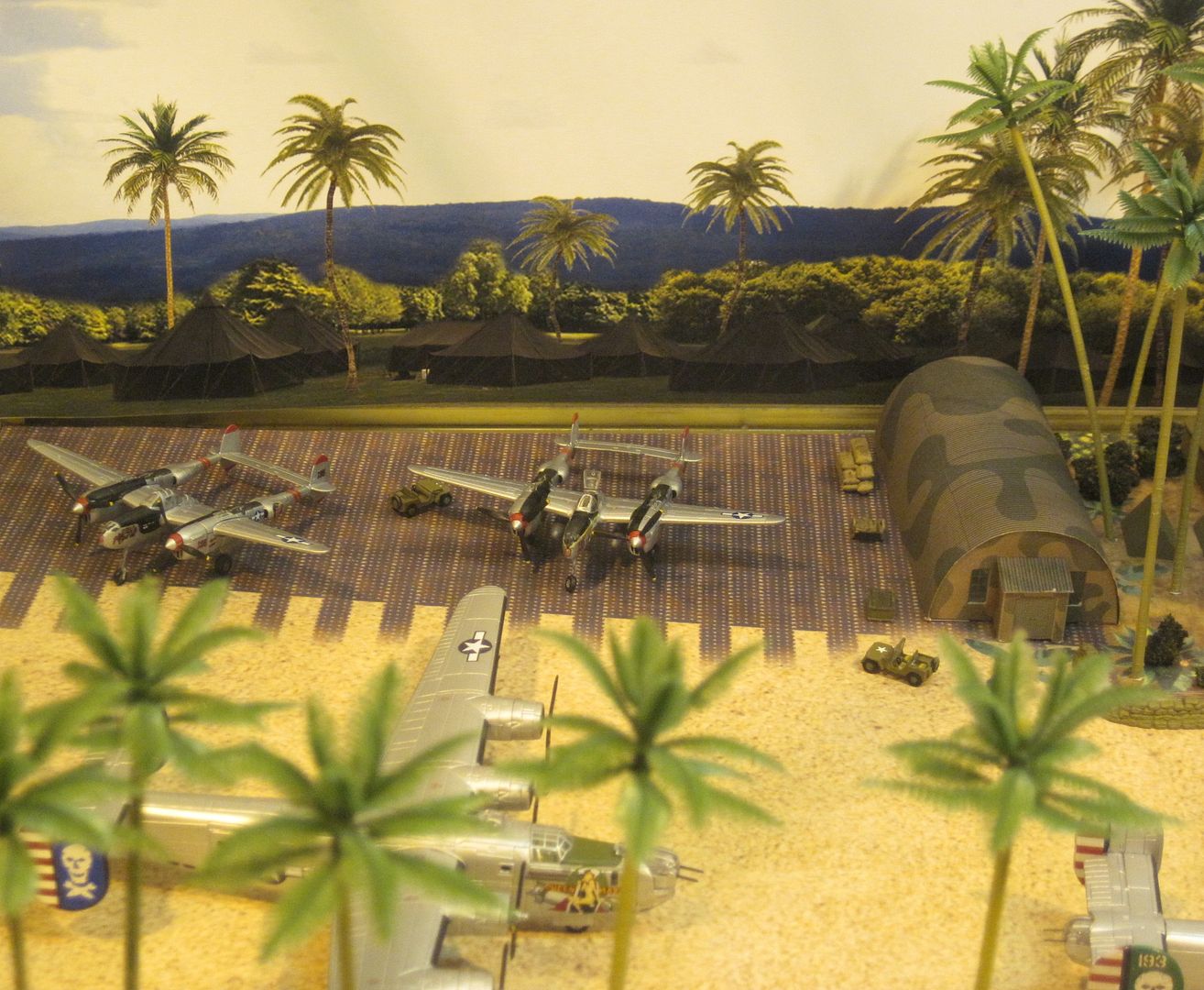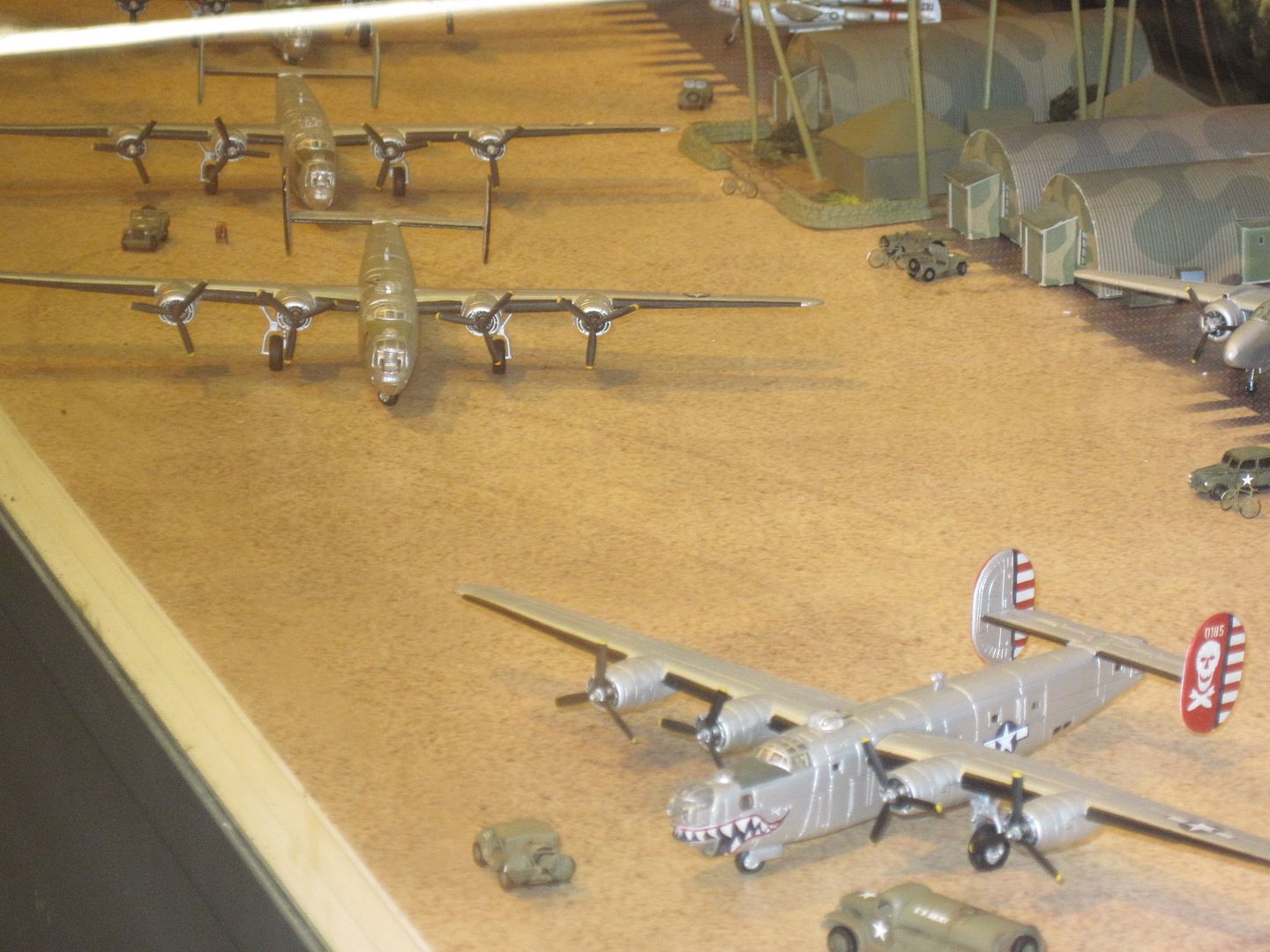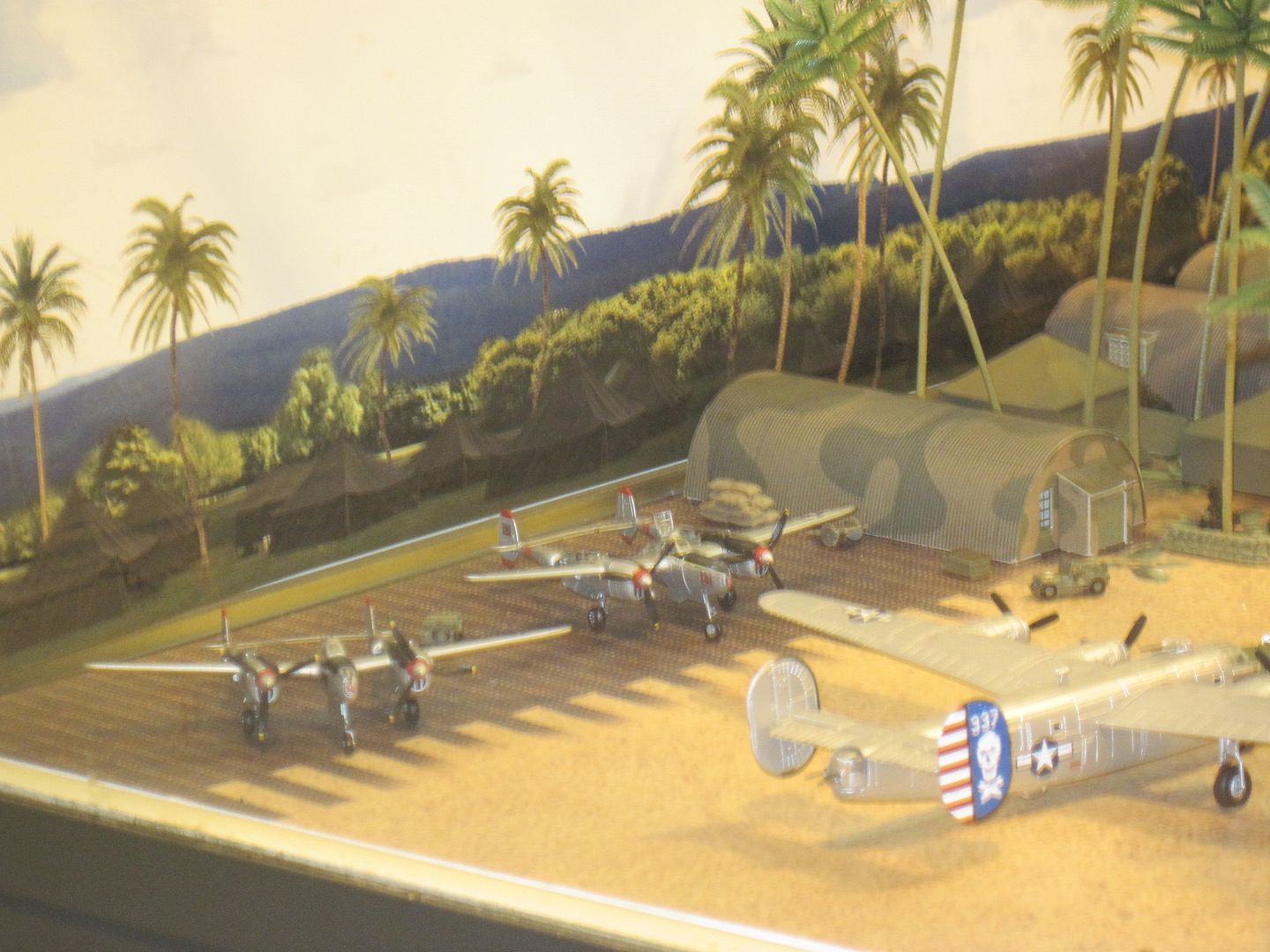 ---
Users browsing this forum: No registered users and 3 guests