So I decided (since I already have so many other unfinished 1/144th projects and dioramas) that, why not add another one onto the pile!? So I did!
The concept is simple:
Scramble at Haleiwa!
With the planes destroyed at Wheeler, they called Haleiwa Field to get two P-40s ready. Haleiwa Field was used as an emergency airport and had only an unpaved landing strip. Eight Curtiss P-40 Warhawks and two Curtiss P-36 Mohawks were temporarily assigned there with the 47th Fighter Squadron. As they headed towards Haleiwa Field, Zeroes strafed Welch and Taylor three times, but they suffered no injuries. When the two fliers arrived minutes later, two P-40s were waiting for them, armed and ready to go. They took off without waiting for orders.

http://www.aviation-history.com/airmen/pearl.htm
This is the moment I am trying to depict. BUT not the exact scene we saw in either Tora, Tora, Tora, OR Pearl Harbor. I am attempting to depict, as accurately as possible, the real setting and exact type of aircraft. The diorama will consist of three aircraft:
P-40B x2
P-36 x1
I'm still waiting on the newly released AFV P-40B/C kit to use for the P-40s. I do own a few Bandai P-40B/Cs which would be more than appropriate to use, however they are fairly expensive ($35-$40 each!) and would require some reworking. With the new AFV kit, I'd feel much better about cutting into one of these kits which appear to have excellent lines. And their only $7-$10 each!
So all I have to work with right now is the P-36. The only decent P-36 in 1/144th scale is the Furuta Choco Egg example. This company makes many different aircraft in a variety of sizes that you have to assemble as they all come partially disassembled in a plastic (egg). We found this P-36 to actually be 1/144 scale though. Here are some pics of an "out of the egg" P-36! Pretty ugly in some places but the necessities are there!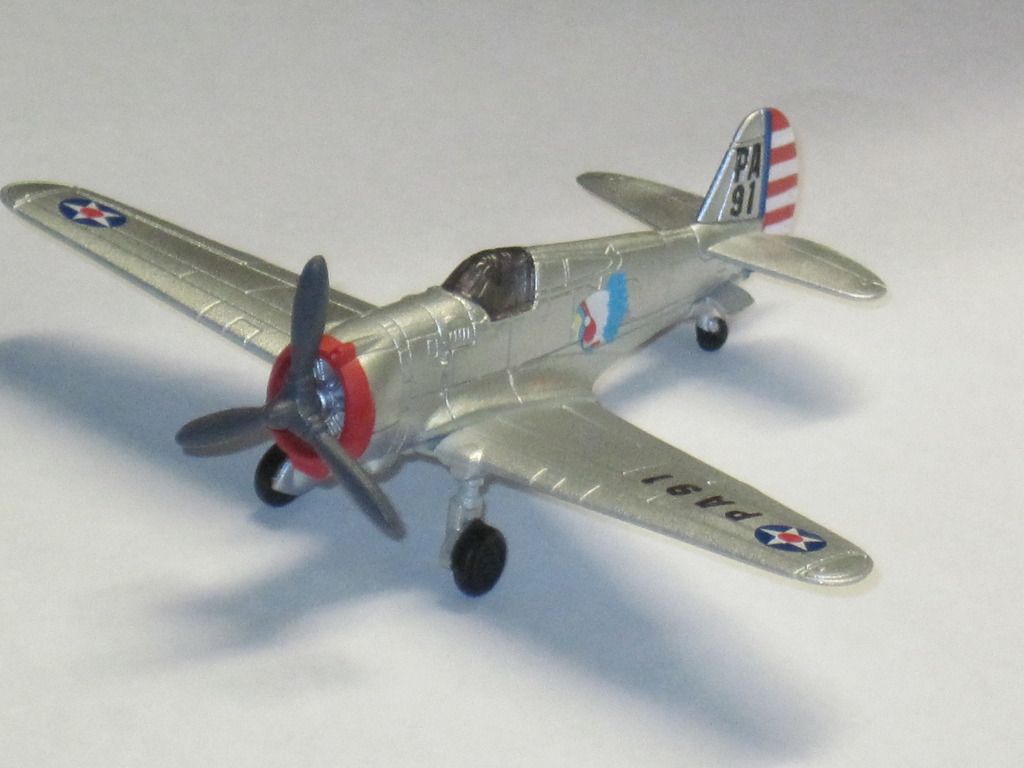 I already did some dremel tool work on the P-36, hollowing out the cockpit and engine compartment. I decided to hand off the P-36 project to my dad since he was interested in helping. And ya know, since he's a master modeler and all.... This allowed me to work on a bigger part of the project... the diorama base itself.
He ended up finding the perfect replacement engine and prop from an F-TOYS Wildcat.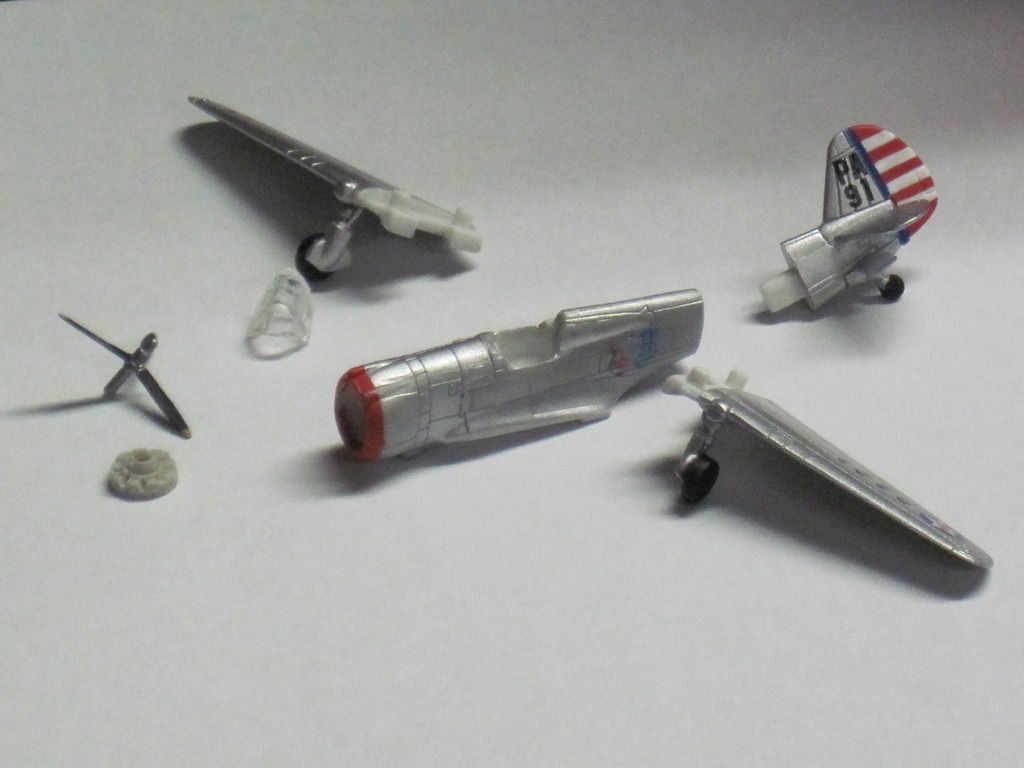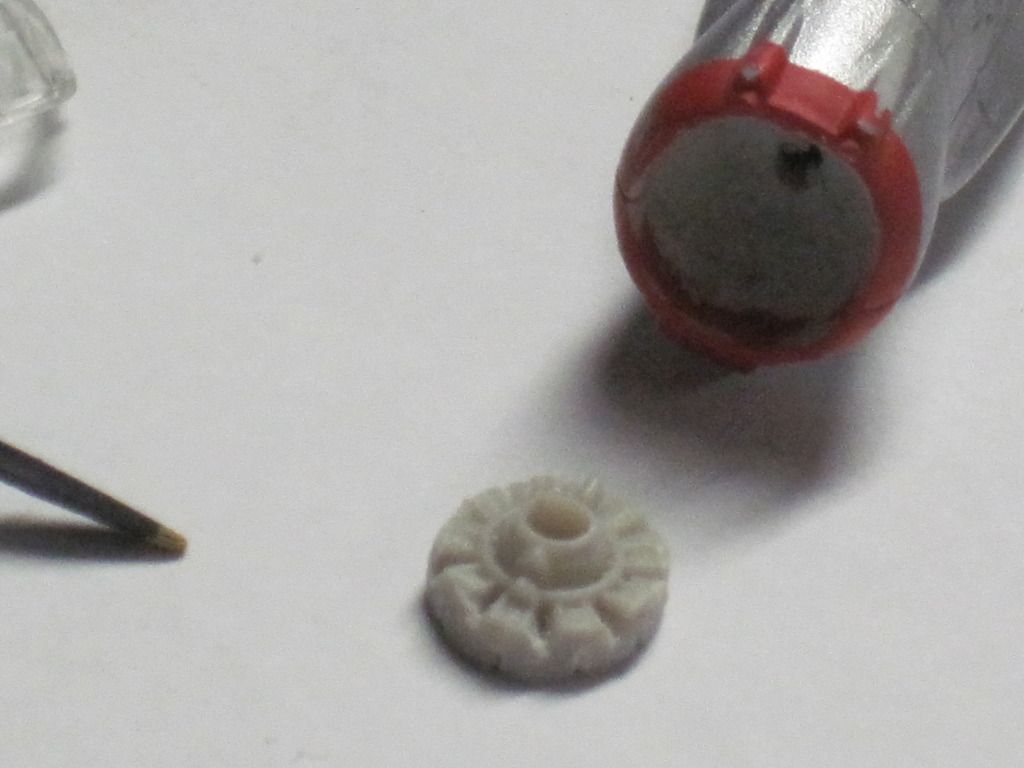 He cleaned it up so that the wings and tail section fit as tight as he could get it. Then added some super glue to the wing root to fill the small gap and also to the fairings for the landing gear. They were flat where they should have a round appearance.
He found that 25 Gauge needle tips were a good match for the cowl guns. They are about .020 ( 20 thousands of an inch) in diameter. After cutting off kit guns my dad used a pin vise and a .015 drill to start the holes ( that's the drill sitting on the quarter. Then the holes were finished to size with a .022 drill.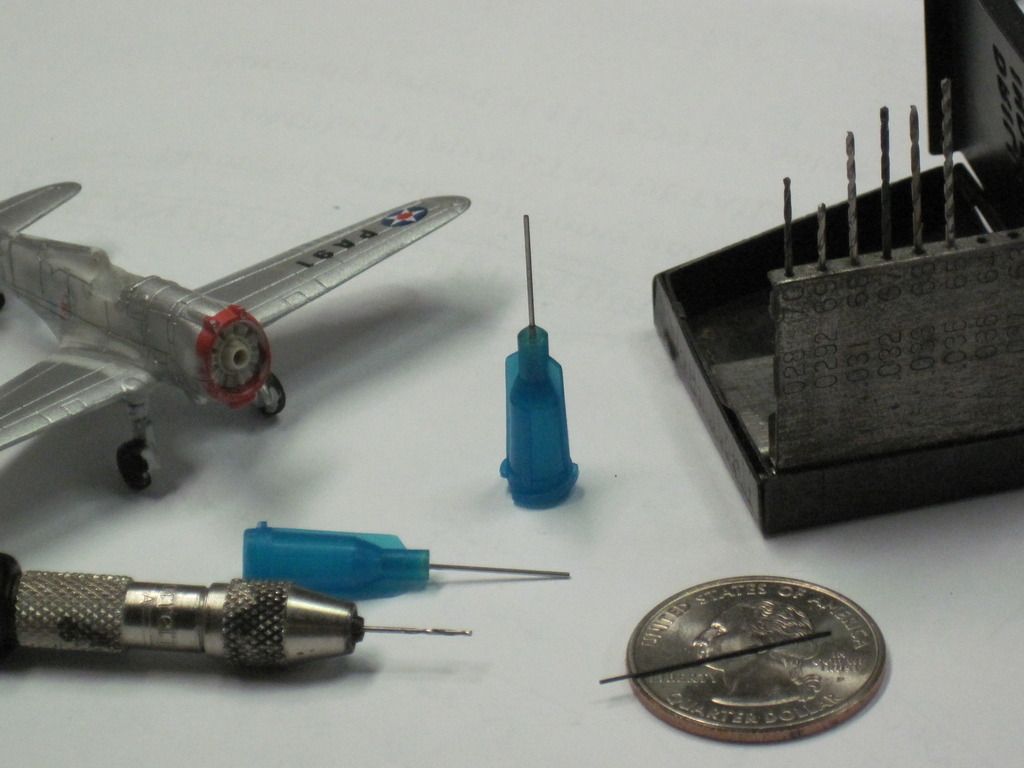 The needle tubes were cut with a pair of cutters ( always use eye protection) and the sharp edges cleaned up. Right now are rough placed to see if they look correct. One of the guns has a piece of plastic on it from the drill thats why it looks like that.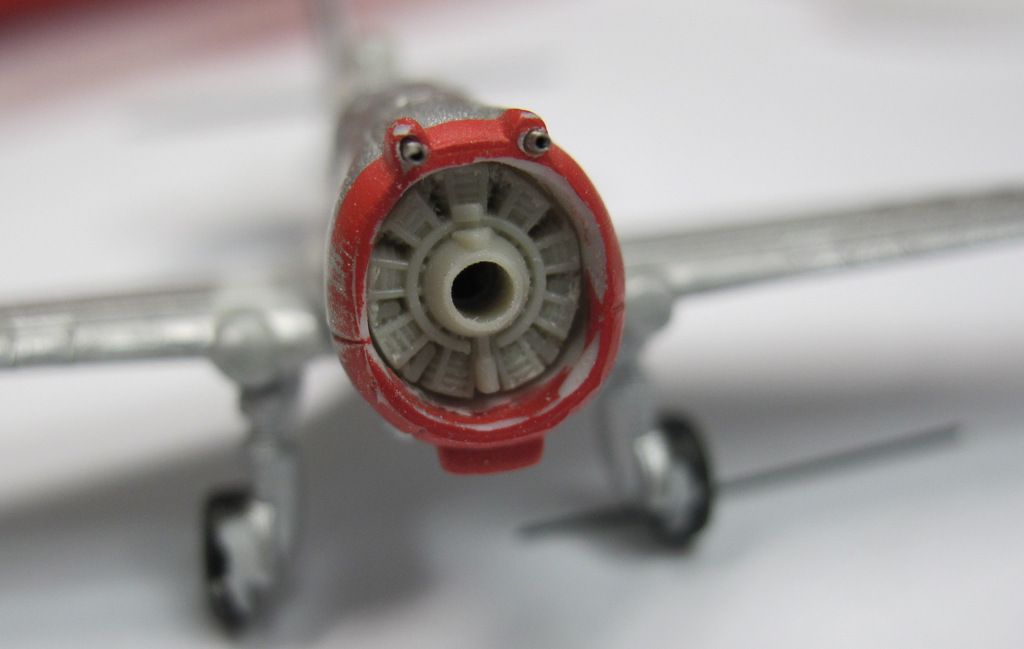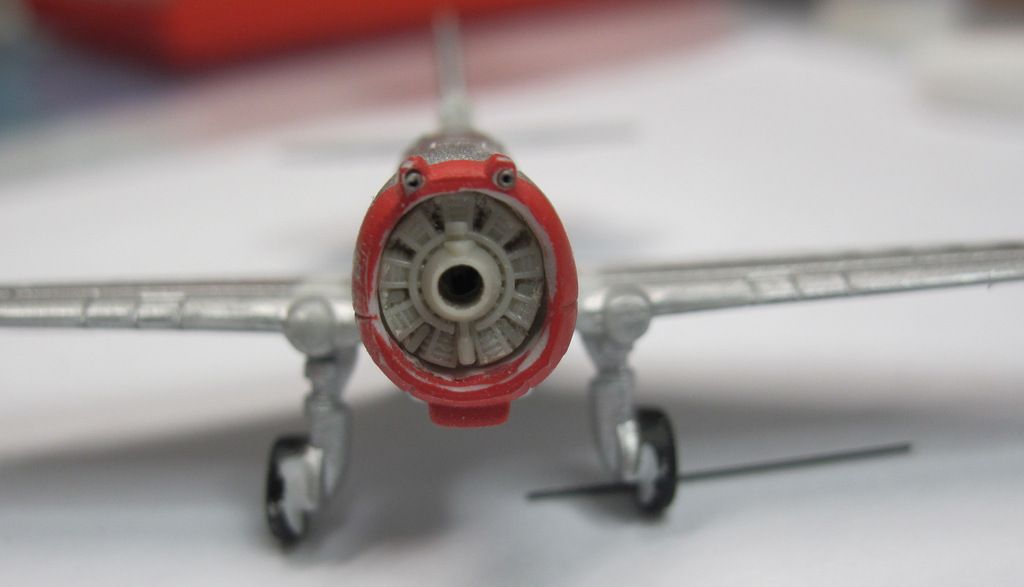 To start with the diorama, I had to try and figure out exactly where the aircraft we're located on the field. I talked with WIX's own David Aiken, and he gave me some much needed insight. From our conversations this was the location of the aircraft on December, 7th.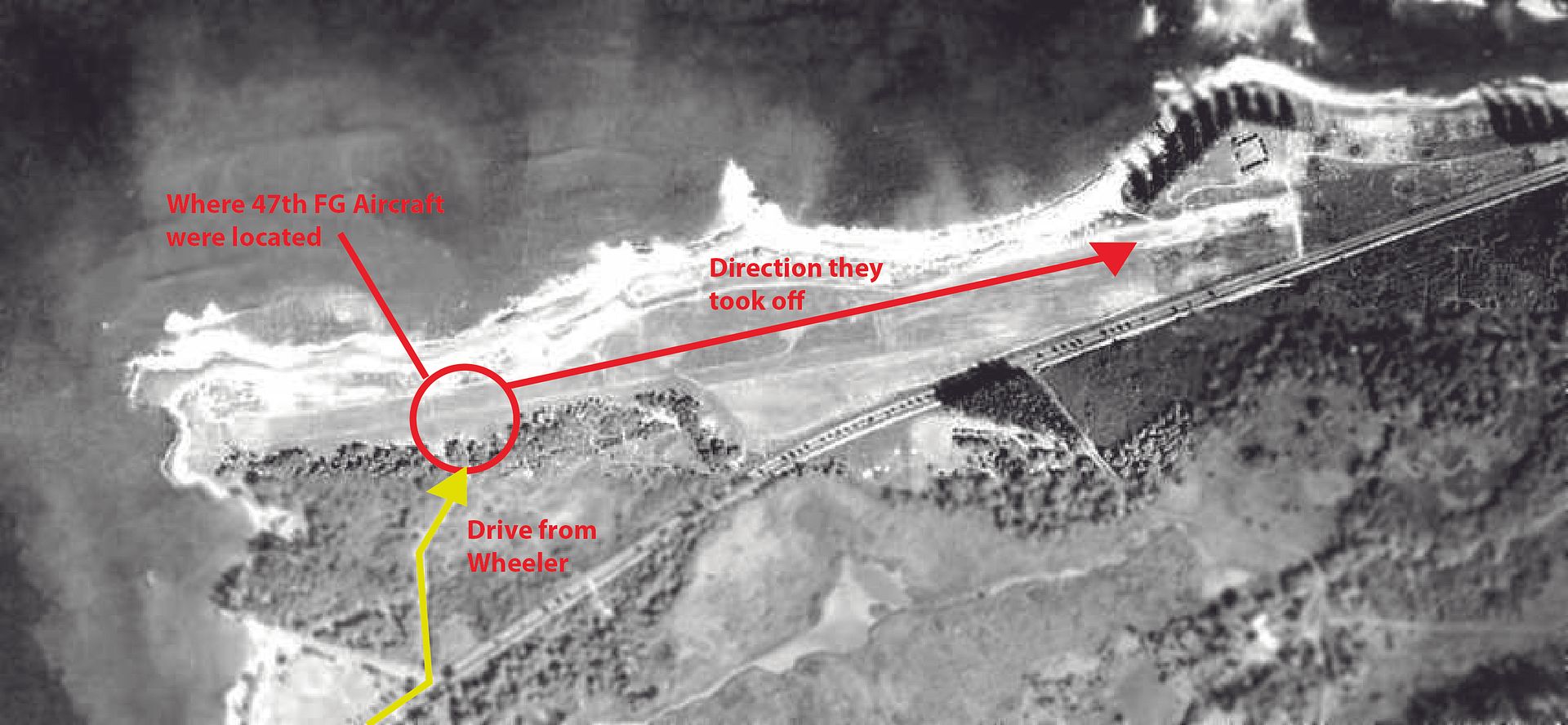 The problem I'm facing right now is the flora and trees that were (and still are) present at the former Haleiwa Airfield. We know that the airfield was gravel and sand at this point until 1942 when PSP / Marston Matting was installed. Not much else then a reserve airstrip. But the plants and trees have proven a bit more difficult to replicate.
As you can see... these period and current images show dense shrubs and tall grass seemingly going right up to the various kinds of trees along the airstrip. Not the standard simple grass and trees that you see on most dioramas.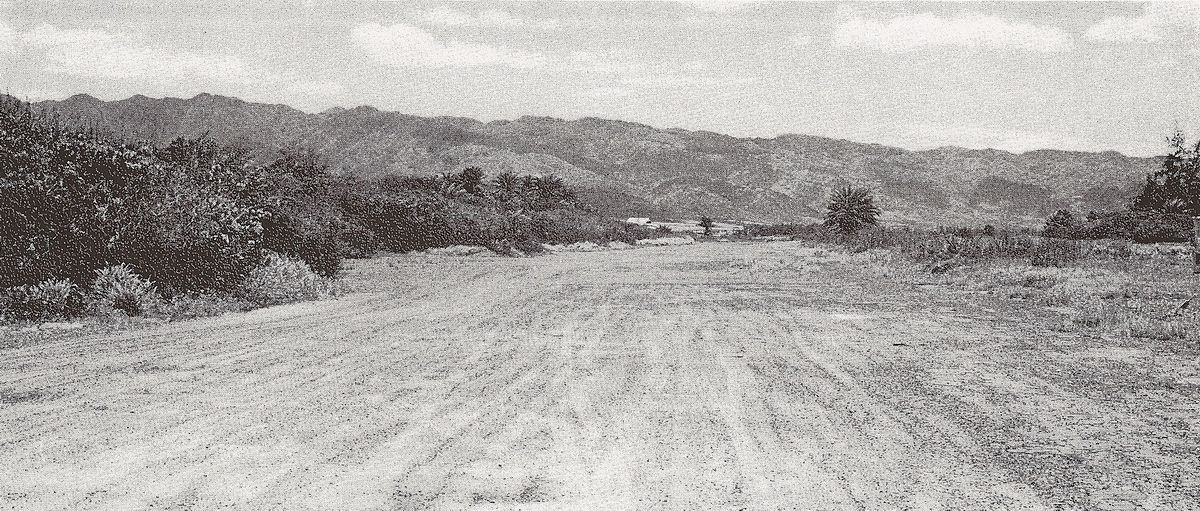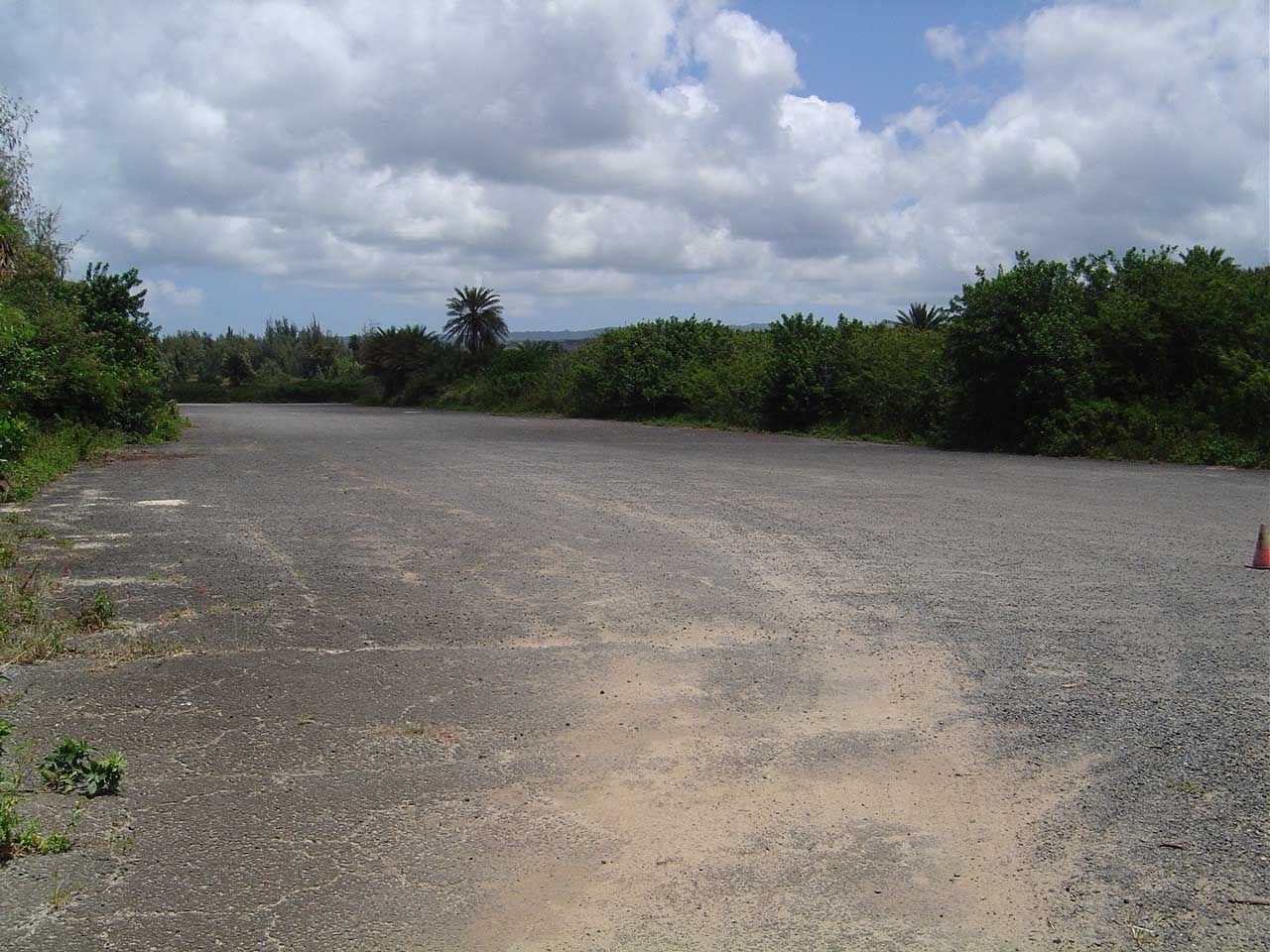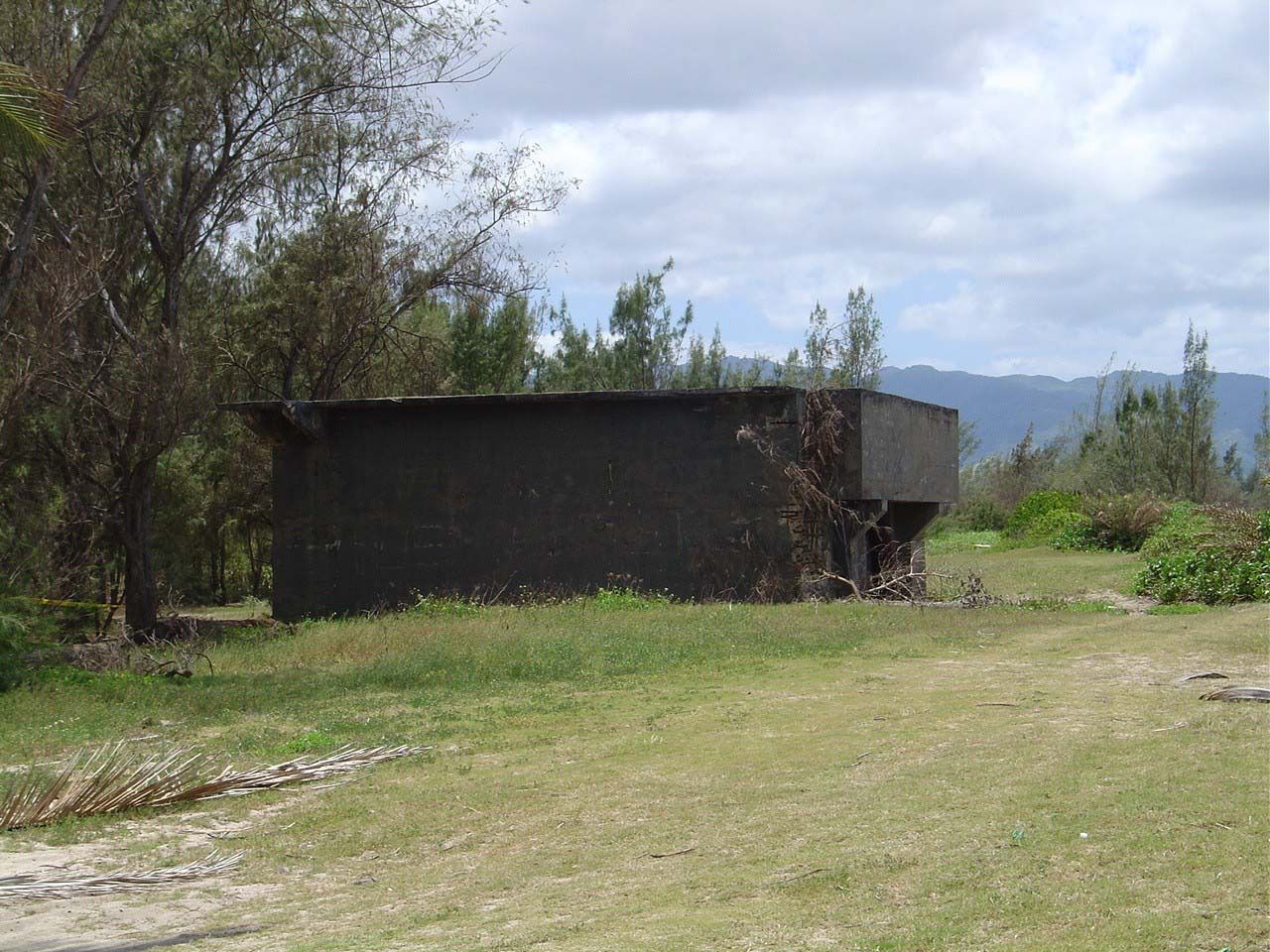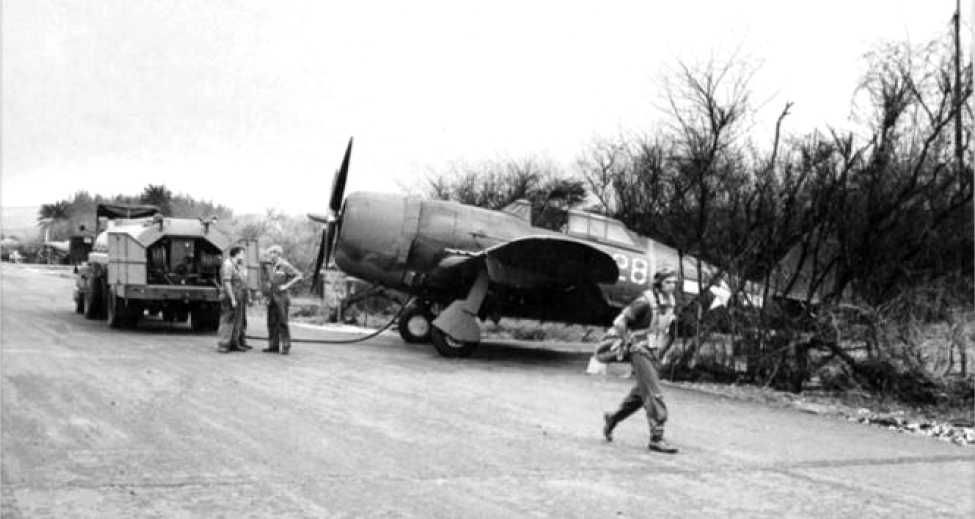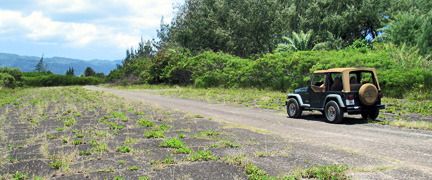 So what I'm seeing is a lot of various types of plants and trees. I've already purchased some trees for the diorama and begun some layouts.
Here is the display base currently.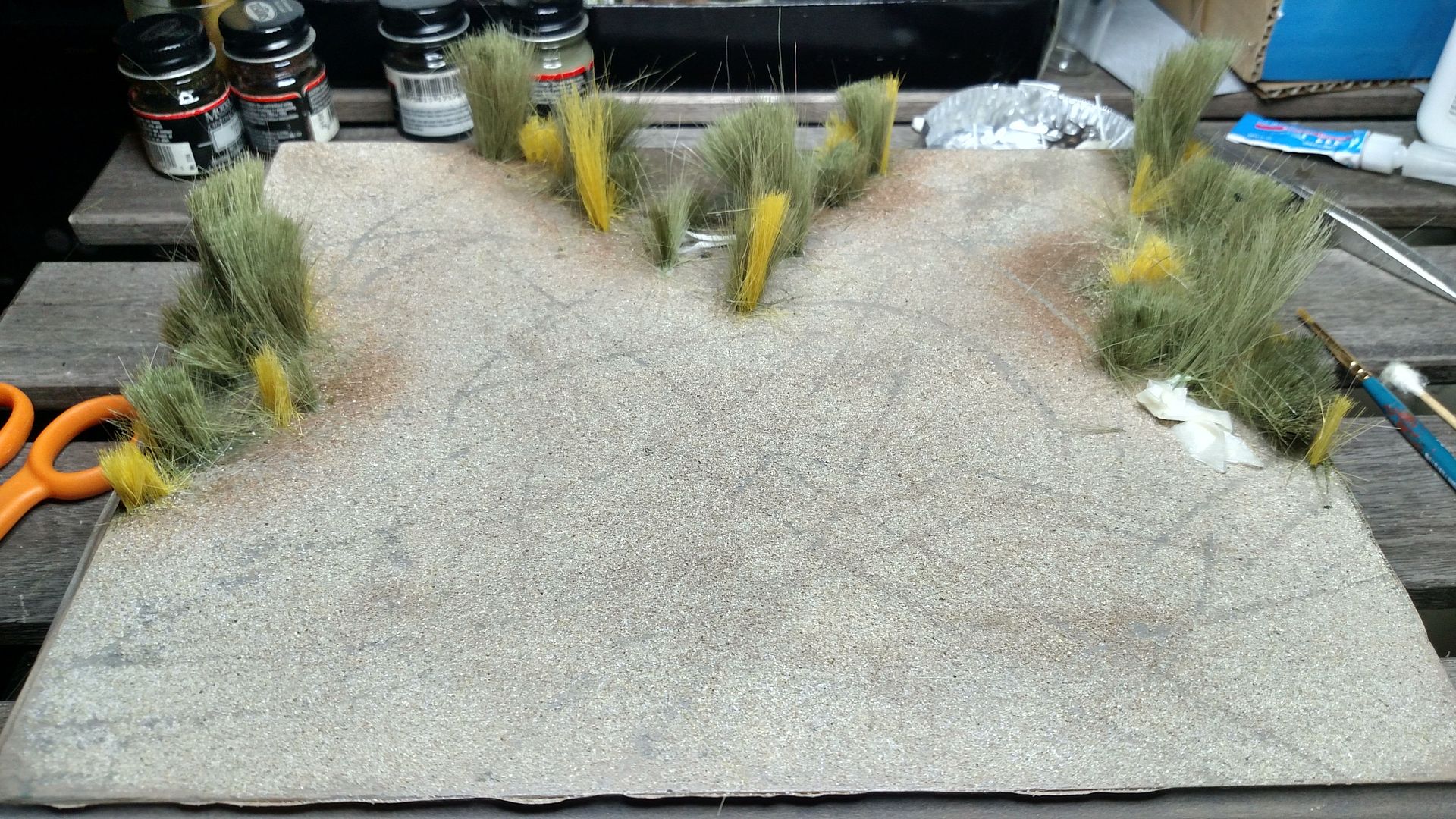 Unfortunately, I didn't take shots of all the steps leading up to this point, but here is a recap.
1. After I decided on the location, I drew out what would be trees and plants, and what would be tarmac.
2. I drilled three to four holes in the base in the wilderness areas.
3. I first covered the base with squadron green putty, adding little ridges and crevices.
4. Then it got a base coat of primer,
5. Then green/brown in the dark areas, and tan in the sandy dispersal area.
6. Sand was then added to the wet tan paint.
7. Next I scratched tire tracks through the sand.
8. I also had yellow and green modeling grass and applied it with Elmer's glue.
The grass has been the most troublesome. Rouge strands keep slipping out and keeps fraying. It looks okay, but doesn't look great yet. Fear not, I'm still planning on trimming back the grass a bit.
A few days ago I received a package from the UK from the Model Tree Shop. Great stuff.
https://www.themodeltreeshop.co.uk
This is what the diorama looks like with a few trees applied. What do you guys think? Am I on the right track at all?