Hi everyone. I've been a long time lurker here, but with the new update to the forum, I can finally participate. I'm not quite sure where to start, so I figured I'd dive right in.
I've been building in 1/144 for a while now, and I count our friend Nils as a major influence in that area. We're both fans of the anime/manga series "Area 88" and his builds started my interest in pursuing my own in 1/144 scale. One thing I really like about 1/144 scale is the flexibility it offers in terms of pairing up a variety of subjects in one project. Most of my Area 88 builds are "mini dioramas" in that I try pose them "in action" at least in a representation (give the requirements of relative spacing) of a scene from the Manga. So where else are you able to pair up a couple of Kfirs flying inverted trying to shoot bombs off the underside of a DC-10 commercial airliner (Projet: Upside Down Bomb -
http://strobez.ca/wp/index.php/2019/06/
... b-area-88/).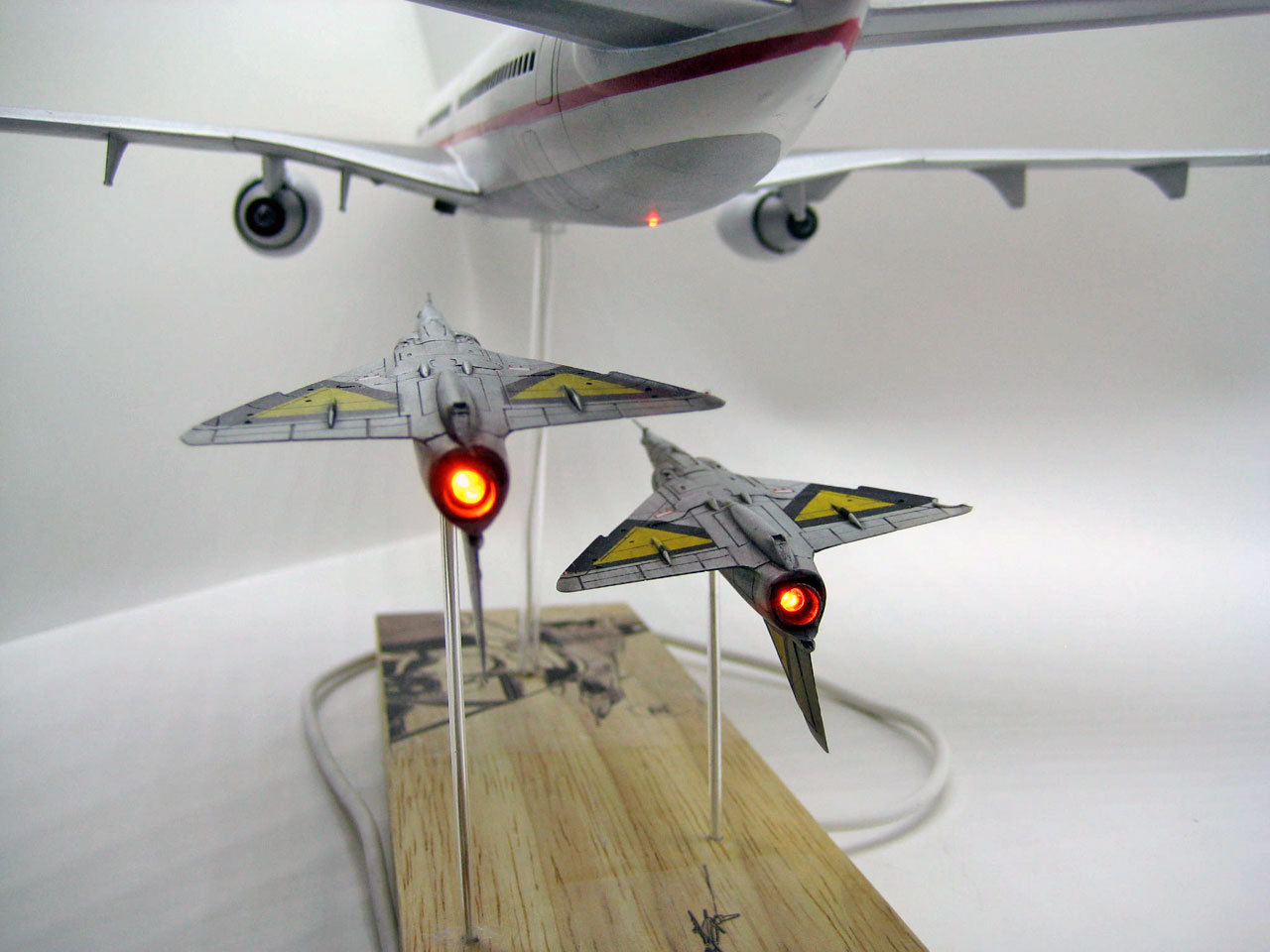 I also like trying to incorporate small LED lights and DC motors into my 1/144 builds. How else could you have a T-6 Texan ignite a fuel dump over a swarm of locust?
(Project: Locust Roast -
https://youtu.be/eP9ZeO6JXxo
).
Besides Area 88, I'm also a fan of Studio Ghibli animation. I've got a collection of builds in 1/72, but I'm most proud of wring up a motion detector for my Nausicaa Ohm scene (Project: If an Ohm falls in the Forest -
http://strobez.ca/wp/index.php/2019/08/
... st-ghibli/)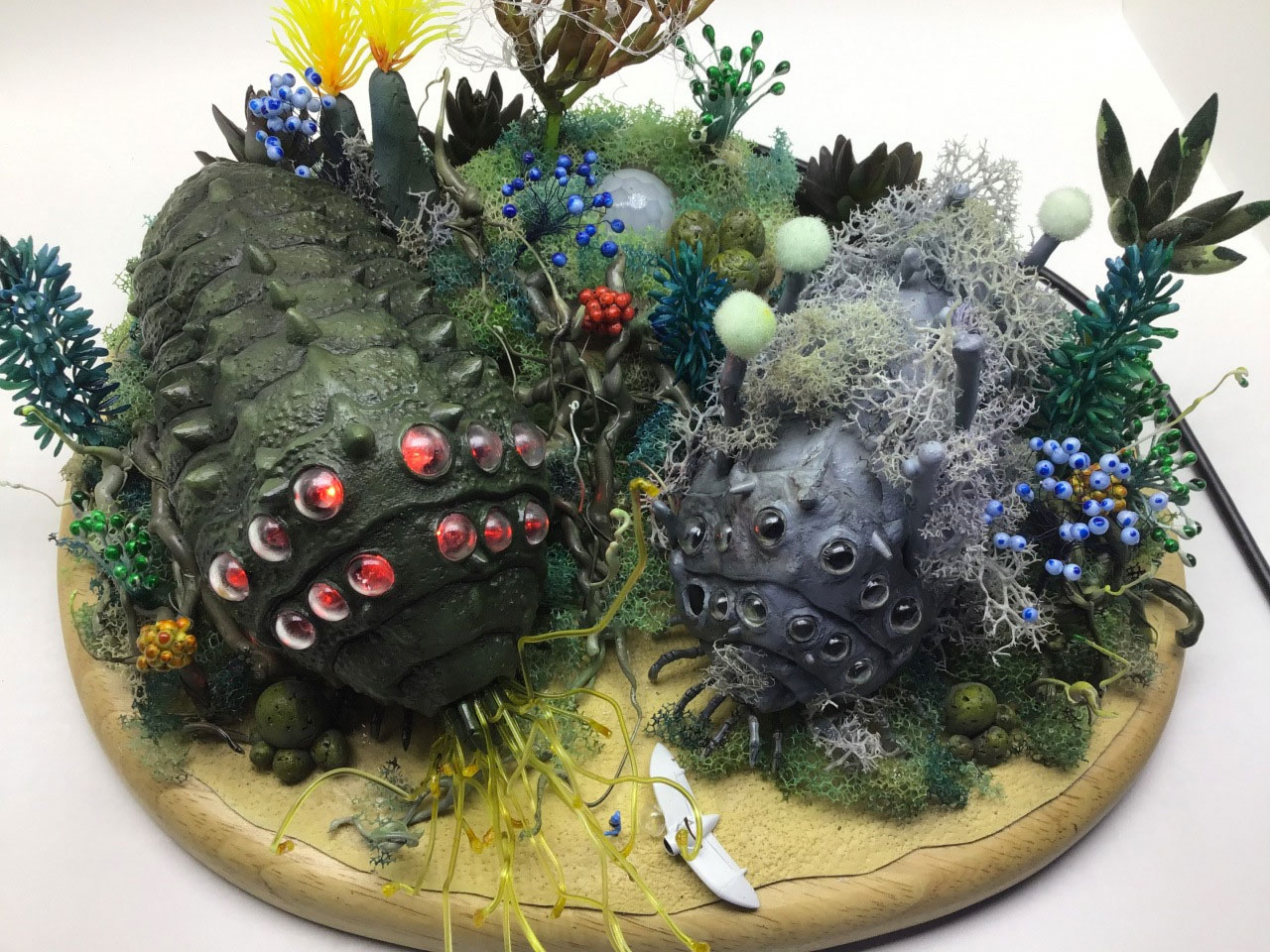 Even though I couldn't fit even the tiniest DC motor into the R3C-0 from Porco Rosso, I still got the propeller to spin (Project: Pig Fight over the Adriatic -
http://strobez.ca/wp/index.php/2019/08/
... ic-ghibli/).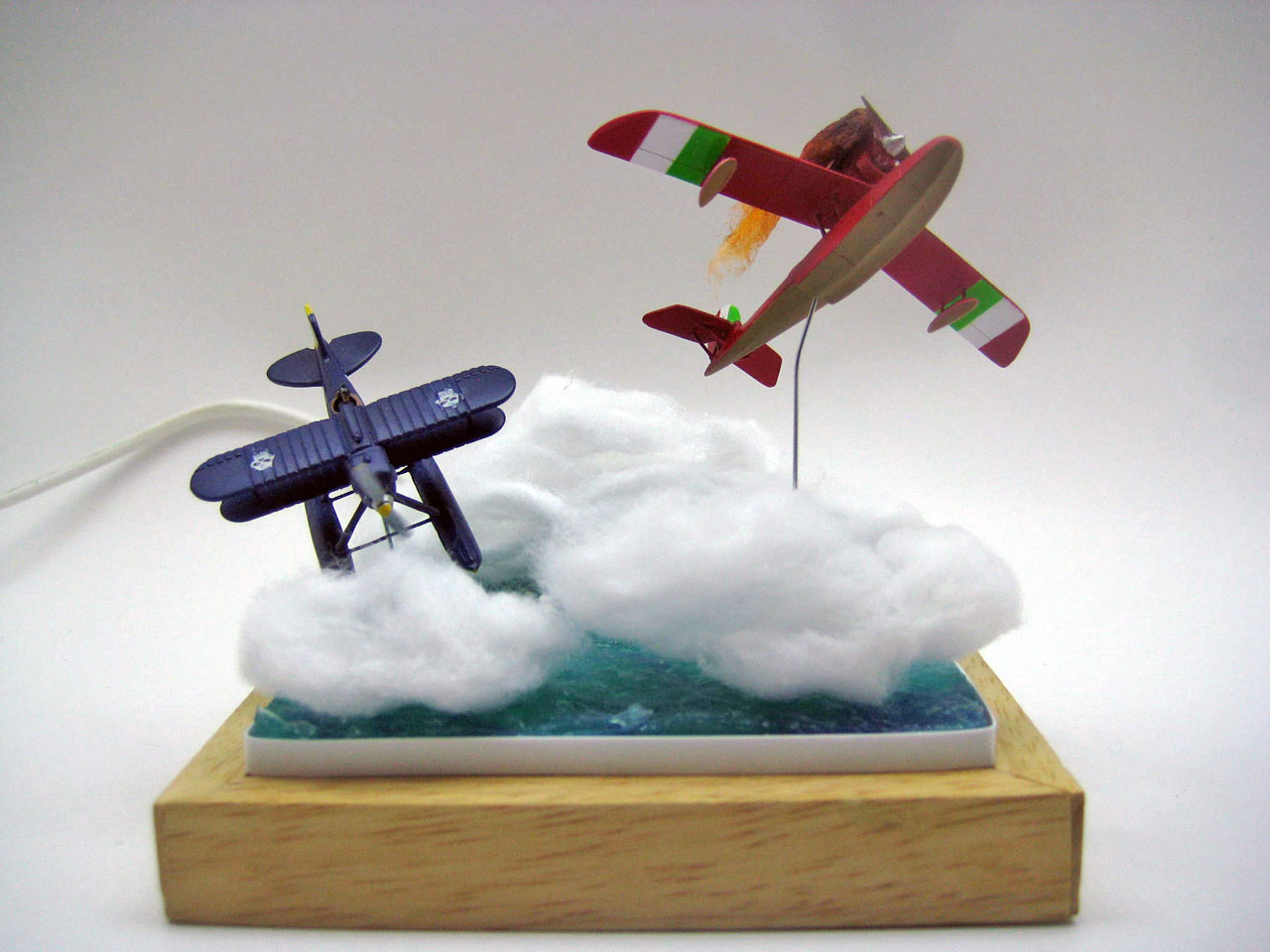 Finally, I'm also a huge fan of the Belgian comic albums, The Adventures of Tintin. Although I don't have any 1/144 scale Tintin builds (yet), I've got several related to a series of drawings his studio produced featuring WWII-era planes, called "Voir et Savoir." For a lot of these projects (for example - Macchi C-202 Folgore -
https://strobez.ca/wp/index.php/2020/05
... chi-c-202/) I "refurbish" gashapon from F-Toys. So I'd love to hear if anyone's got some good tips on how to get rid of the paint.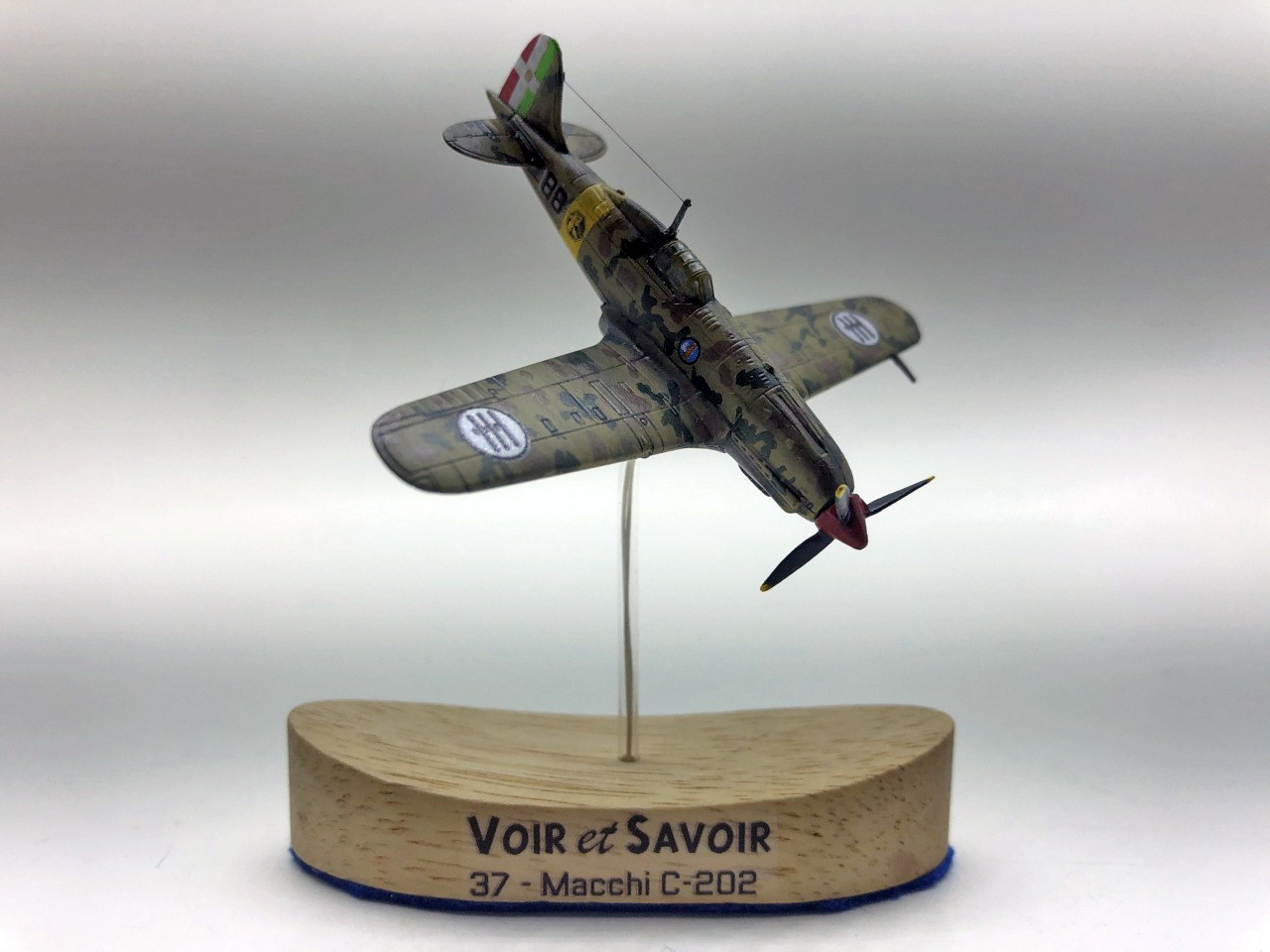 Currently, I'm putting the final touches on a B-707 on the tarmac scene (from Area 88), so I'll post the link to my blog once it's complete.
I hope some of you 1/144 enthusiasts enjoy seeing my builds. I'd love whatever feedback and advice you can provide.
p.s. - I'm currently looking for some "Wolfpack" decals (specifically the tail markings) from a Revell F-14A box. Not sure if anyone's got a set kicking around, but I'm open to trading for them. I've got several sets of unused 1/144 scale decals that could probably be traded for. Oh, and I'd be happy to swap a set of 3-bladed props from a Minicraft C-130 for 4-bladed ones, if anyone's interested.
Whew! It feels great to finally be able to post here!