Hello all!
I started this 2-fer kit back in fall of 2013, and for one reason or another, I just keep deciding to do other things with my hobby time, and so they keep getting deeper and deeper on the Shelf of Shame!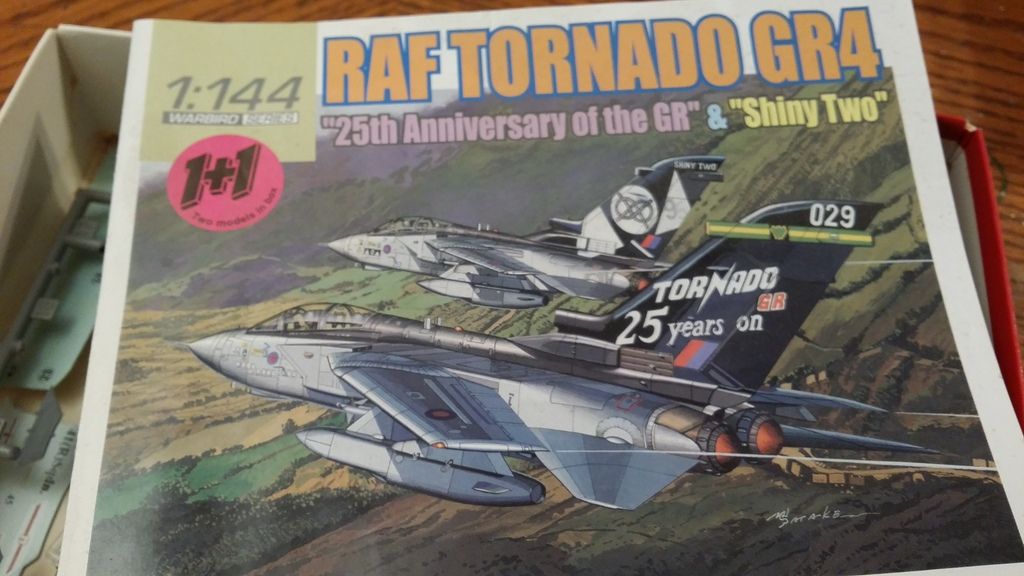 They made it as far as this- to the point I was ready to apply decals to them, before the giant task of little fiddly bits needed to go on.
But these Tornadoes are survivors! Both planes from the kit were in smaller boxes, and were blown by a big gust of wind, clear off the hobby table, scattering them and all their parts to the four corners of the earth. Somehow, I managed to find all those pieces, and did the weapons re-fit by going to some other kits, making it so that one plane will be carrying Storm Shadows from a RoG Typhoon kit, and the other will be carrying GBU-10s from a Dragon Super Hornet kit. Both are armed now with AIM-132 ASRAAMs, and one of them has the dual rails on the inner pylons, as I'd seen that if they did dual rails, the tornado could carry AAMs on one set of rails, and ALARM missiles on the other set of rails.
Some other shots of their current state: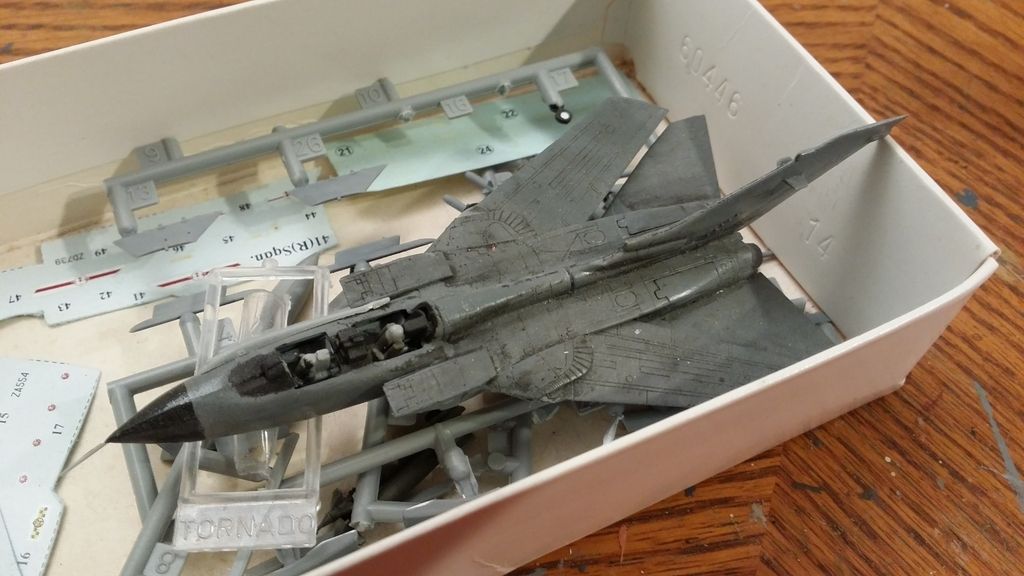 I plan to have the two of these long-forgotten Tornadoes done by June 15th! In Progress photos to follow!
JB