Here's my entry into the GB. I didn't think I'd have a chance of finishing
two
models in the same round, but oddly my most busy time at work seemed to coincide with one of my most productive bursts of model building. Not quite sure how that happened, but best put it down for a dire need of distraction from the daily grind. Seeing as though a bit of an extension is in the wind. And seeing as the pics I posted of the Tempest disappeared in the last forum crash, I thought I might recap below...
I started with the recent F-Toys Hawker Tempest which I stripped down and reworked (with obligatory matchbox for scale). Filling the panel lines is always a pain but well worth it on such a smooth airframe as this.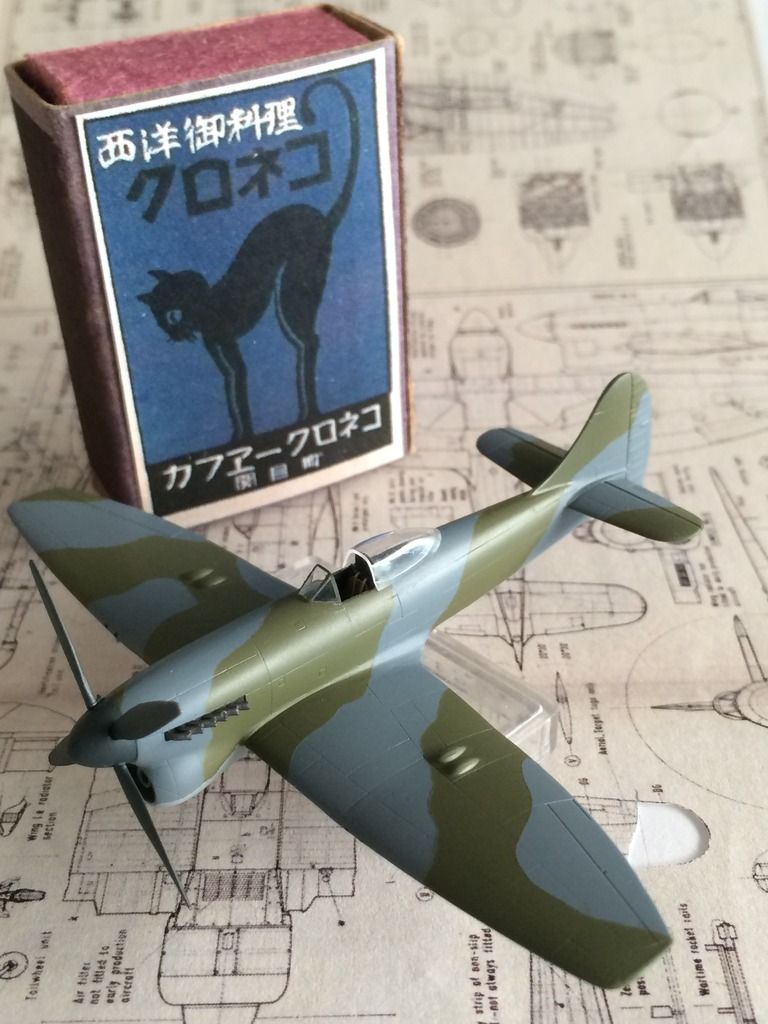 Some shots of progress prior to this.
Filling and rubbing back panel lines in progress. Reshaped spinner is in the foreground - minus the prop blades which I removed and thinned down for reattachment later. Next time I'll thin them down mostly while still attached so I have something to hold onto. Added cockpit detail to the thinned down fuselage too, with instrument panel, rear armour, seat, framework etc.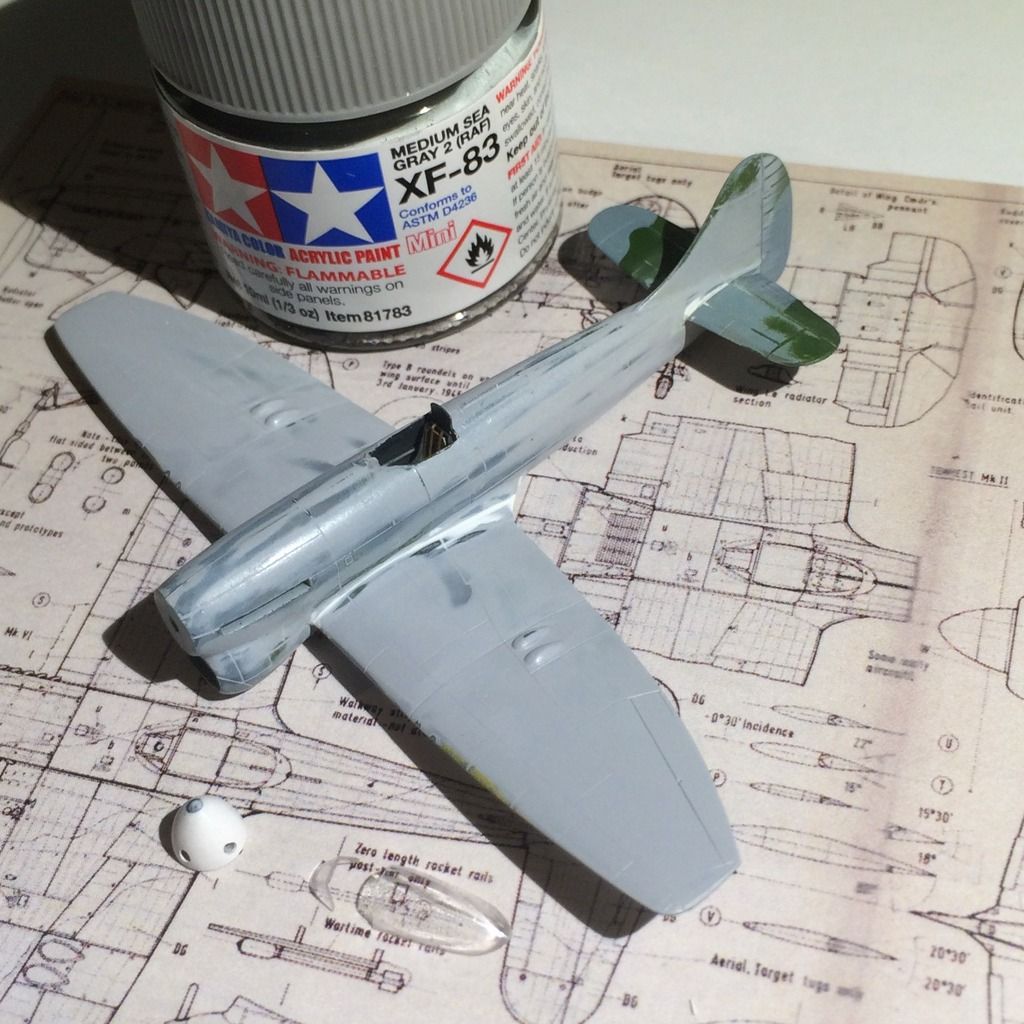 New canopy using the original one, filed down and used as a master then plug moulded in acrylic. I borrowed a technique for replicating the flared edges of the hood from a 1/32nd scale modeller here:
http://paulbudzik.com/models/tempest-co ... page3.html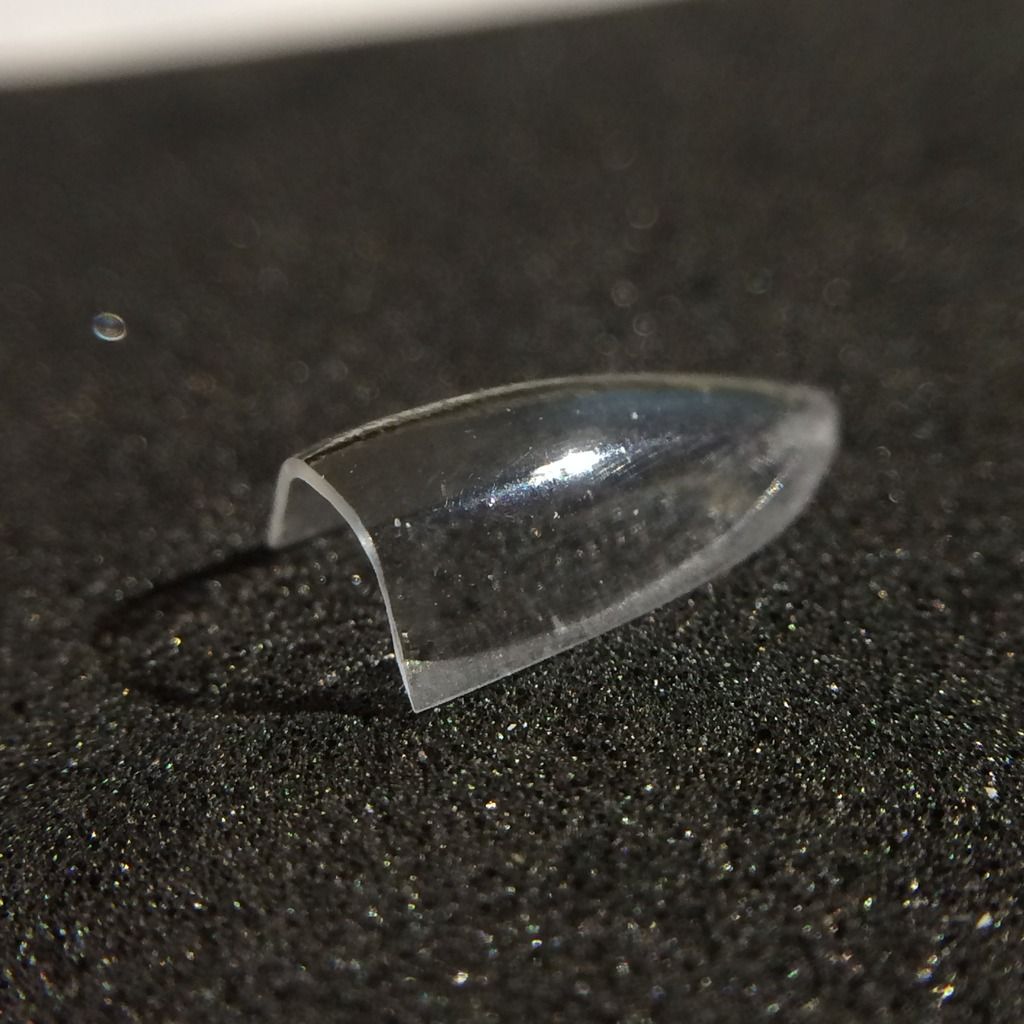 Started on the painting and masking a few weeks ago. Nice sharp prop blades can be seen in the foreground.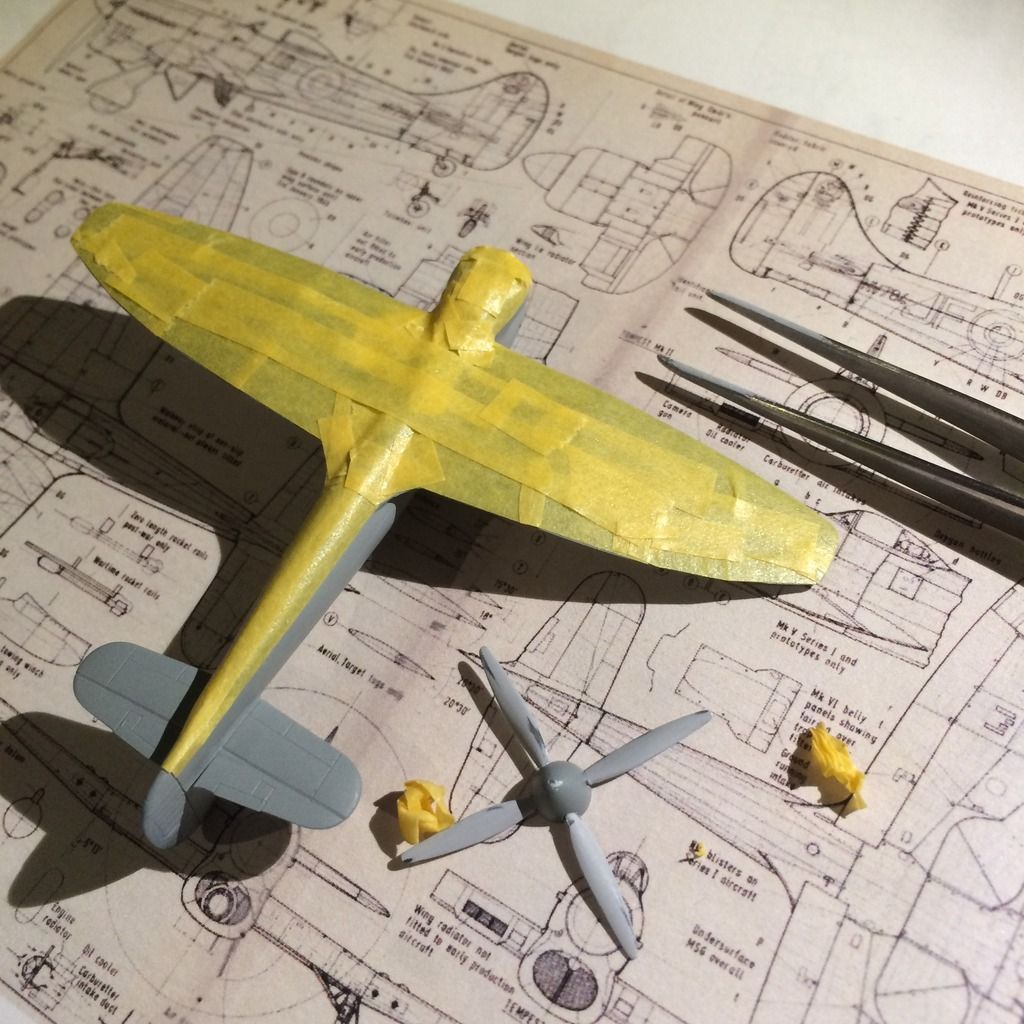 Masking...
Masking...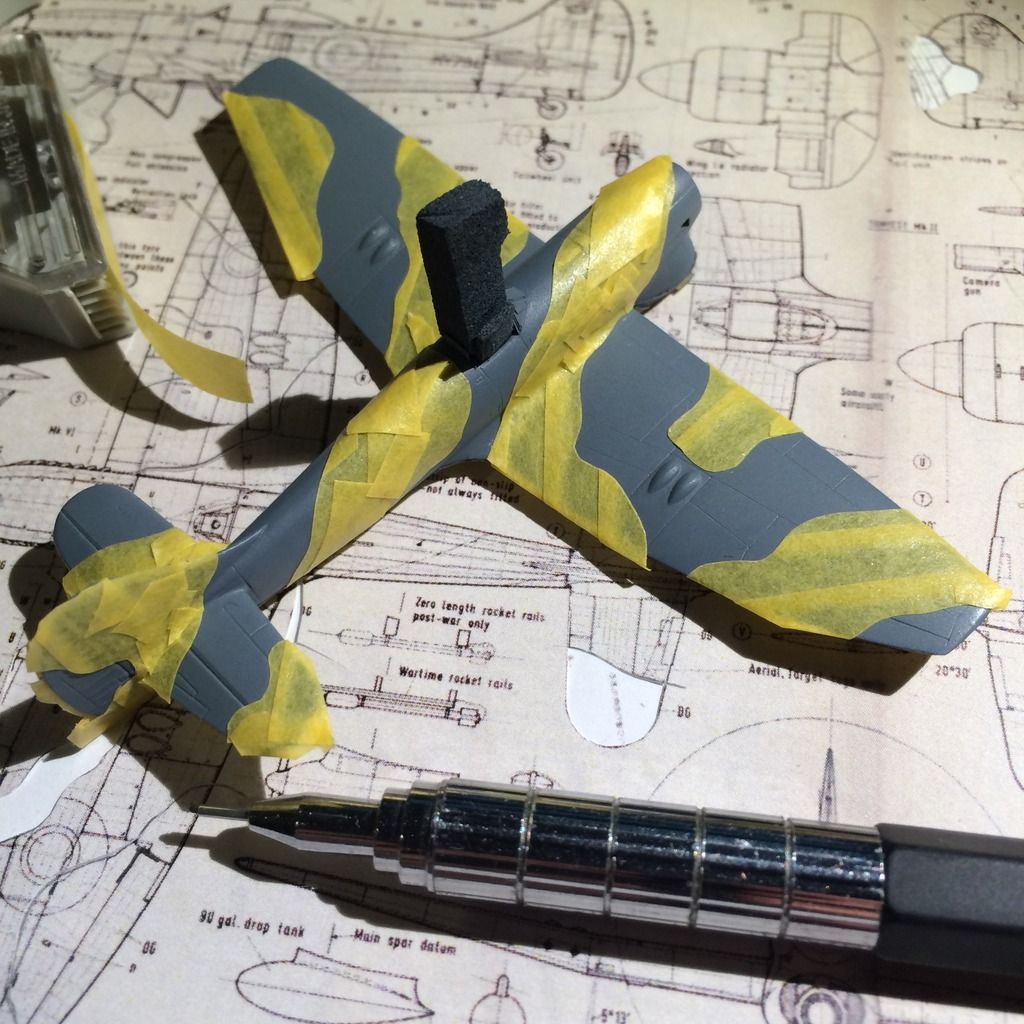 Masking...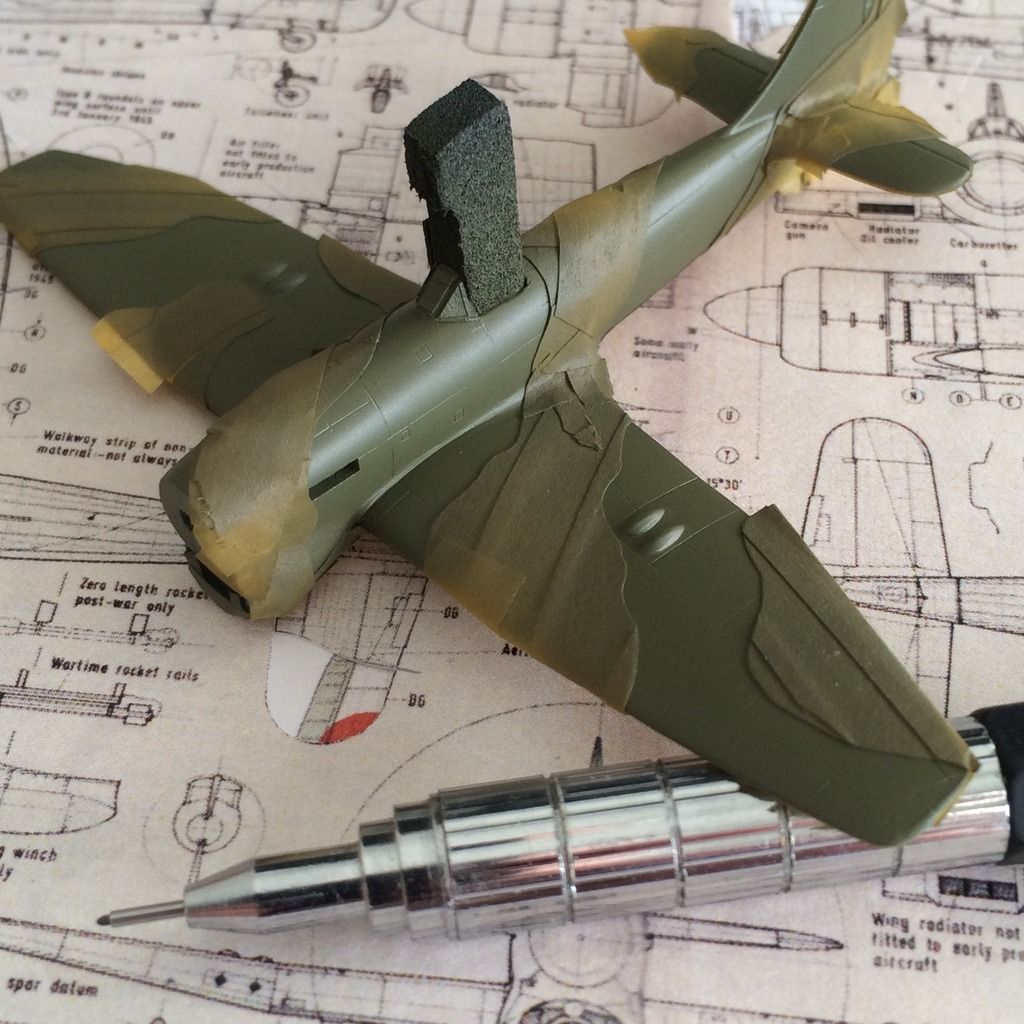 Phew, Done! Thank god for that
Aw crap. More masking...
And some more..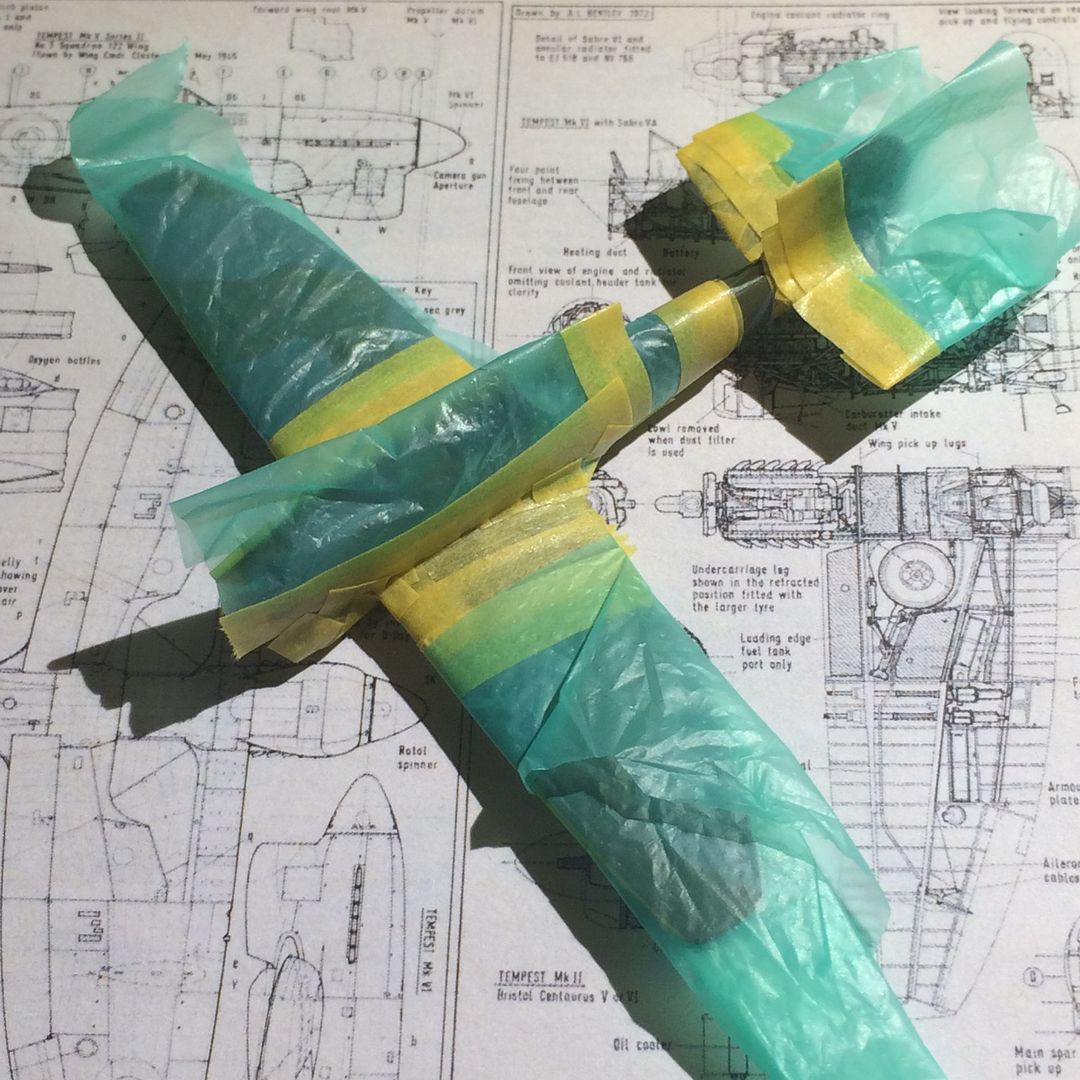 That's quite
enough
masking thank you
Right. So here's where the chaser is as of now. I still have line washes and whatnot to do. Plus new undercarriage doors from 0.1mm sheet, tailwheel and doors, exhausts, intake and a few other things. Pretty pleased with it as its got a lot of improvements over the Spitfire Mk.I that I did earlier in the year. Time to set it aside and get onto the Snitch.