Hey fellas!
Wanted to show you a little recent project that was a really nice break from the bigger, more exciting projects I've been working on. This one was almost a complete exercise in fun.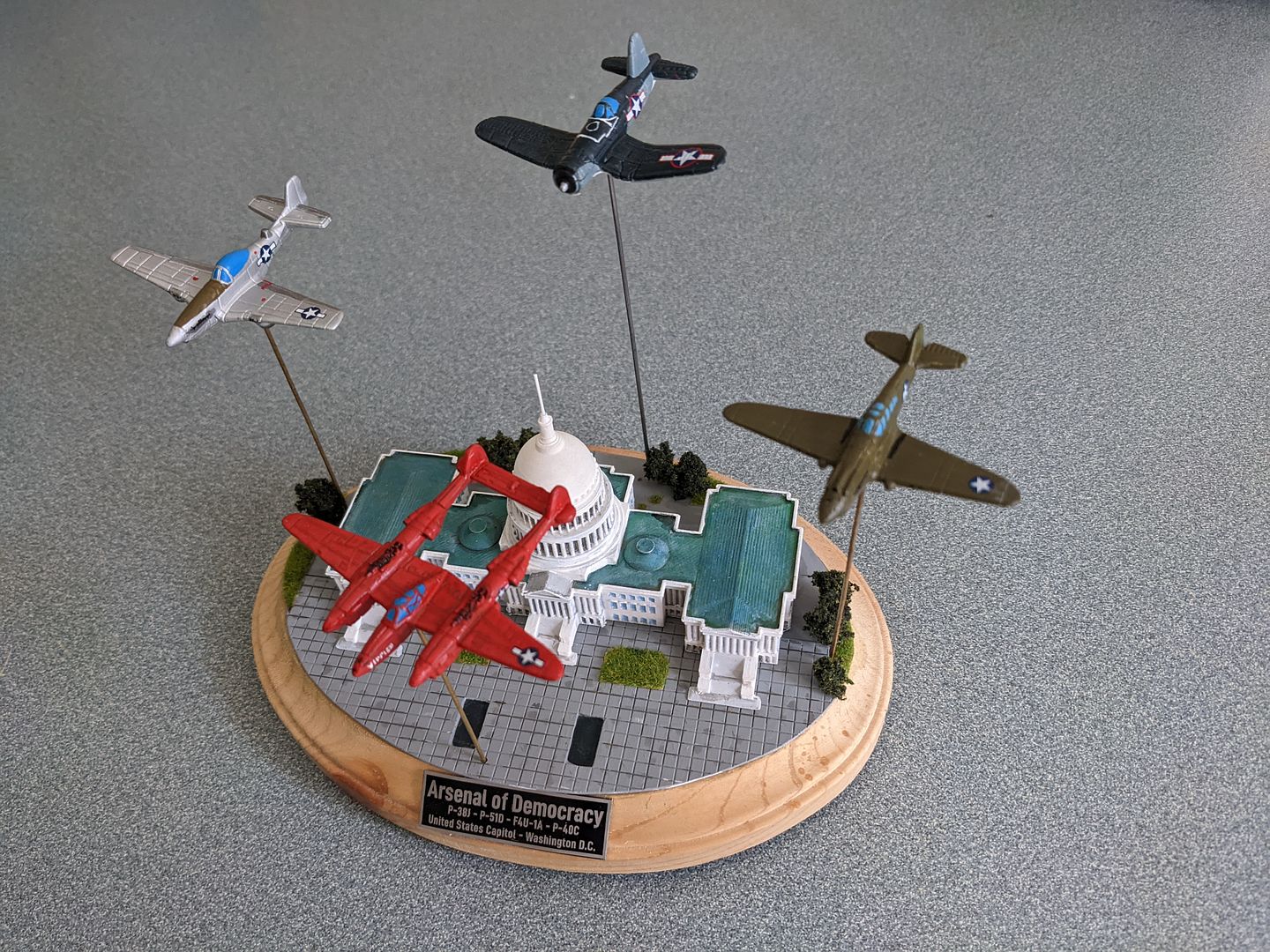 Backstory:
As a kid who grew up in the 90's in a house full of model airplanes, its no wonder I gravited towards Micro Machines in a big way! Starting in 1986, Micro Machines were initially sets of 5 to 6 vehicles in a blister pack. All of the vehicles were scaled to the same size. Around this time somebody at Galoob had the brilliant idea to scale up some of the vehicles, as planes, boats, tanks, trucks, etc were usually larger than an average car. While the cars in the Micro Machines universe stayed the same size (as if the initial measuring stick for other vehicles) Starting in 1991 the newer revamped Micro Machines sizes were slightly larger than the initial runs in previous years, but they were also able to be more detailed. Breaking off from the initial line, the military series became it own line by 1991 and followed with multiple franchises including: Star Wars, Star Trek, Predator, Terminator, Power Rangers, Star Ship Troopers, Alien, and others.
But of course I loved the military vehicles, especially the #12 "WWII Classics" series that debuted in 1994 that came with a P-38, P-51, and a Sherman Tank. The following year a new pack with a Stuka, Zero, and P-40B came out. By the time Galoob was bought out by Hasbro in 2001, a decent amount of planes, tanks, boats, and other sets were produced, including World War I, Korea, Vietnam, and even a very rare Civil War set!
In a vain attempt to protect his nicely built models, my father would take some of these Micro Machines and modify them to make them more realistic. By cutting off the inaccurate, bulky landing gear, putty / sand, and repaint them, he gave these little models a new lease on life! Recently I was pawing through the large box of these planes I collected as a kid and decided that a few of these deserved better treatment.
Build:
I found a P-38, P-51, and Corsair my father started modifying but never finished. I did some quick math and surmised that these planes had all been scaled to roughly 1/210th scale. I decided to add a P-40 into the diorama as it also was in scale and would round out the group to 4. I also thought about adding a P-61 Black Widow but found it to be oddly sized. All three had there landing gear removed by my dad, and had yet to be repainted in more accurate markings. I decided I wanted to create something that could have happened during the war, over a place of national significance.
I ordered some sets of beautiful decals from I-94 Enterprises. If you haven't tried them yet do yourself a favor!
https://i-94enterprises.com/
P-38:
Landing gear and props already cut off. Needed just a hole for the pole and a repaint. I decided to paint it as "Yippie" since I didn't want to double up on colors and have either two silver or two olive drab planes.
P-51:
Also started by my dad, this one had a new resin nose made by my dad built ultimately still in the inaccurate Korea era markings. I finished it in factory fresh markings.
Corsair:
Originally made as a F4U-4 with a four bladed prop, this second version was painted as an earlier 1A Corsair, but still retaining the 4 blade prop. I removed the prop, added a small hub, and repainted the plane completely.
P-40:
The only one not already started, I had to use an unmolested stock P-40, removing the landing gear and prop, I made a new hub from plastic, and filled in and sanded the underside. This one also was repainted as a mid-war P-40C. Again no distinguishing markings.
Capitol:
I knew I wanted the planes to be flying over someplace of national pride / importance. And then I thought, why not the house of Democracy with the "Arsenal of Democracy" flying overhead? I found this beautiful 3D printed model of the US Capitol on Etsy and it suited my needs perfectly.
https://www.etsy.com/listing/930769220/ ... allery-1-1
Despite the model being printed in white, I decided to shoot the entire thing in white, and began to detail the model out, window by window. Eventually a milky wash was applied over it to push the darker tones in. I mixed a few acrylic blues and greens I had to get the color for the roof. I also dry brushed some similar colors to break up the overall feel and tone of it. Eventually liking it, I clear coated the building and prepped the base.
Base:
The base required some sheet styrene painted and trimmed when installed. For the grass I cut small pieces of pre-made turf for the edges and rear of the building. Adding a little bit of loose flocking for trees, they worked as a scaled version of themselves. By that point, I called it good. I might go back and replace the wires with a thinner gauge. Anyone have a lead on some good, straight, strong wire? Be it steel, brass, aluminum, etc? Hope you enjoy!