Another one, and when I like them, I actually bought a Panzer III because of it, so that it doesn't travel alone from the Far East 8)
It all really started so that someone asked me where the load for LCM3 is ... and as LCM is shown with Sherman in all the illustrations, it wasn't hard to force this frog into the water this purchase
Model is from the same manufacturer, 144TANK, white-base rresin, but the details are more than great, I only changed the Browning and cannon barrels, and the browning bracket.
For browning I used a 0.3 mm needle tube and for thickening at the end of the tube a brass tube 0.3-0.5 mm (I still did not drill holes in the lining of the tube
)
For the cannon barrel the story is more complex, the basis is a needle with an outer diameter of 0.7 mm and an inner about 0.45-0.5 mm (this is some 65-70 mm in nature).
The outer diameter of the pipe at the mouth of the pipe corresponds to 72 aluminum pipes for Sherman (top 75mm) about 1.4 mm so this is an accurate measure.
But towards the turret the barrel widens and pretty match.
I first tried a copper tube that was pulled over a needle but when at the end of the tube it reaches a thickness of 0 for the copper tube that part crumples.
After two unsuccessful attempts, I took the spare styrene barrel I had with Dragon's Jagdtiger (128 mm), cut it to the length approximately needed for the sherman barrel, drilled a 0.75 mm hole and inserted the needle, flooding everything with cyanofix.
Dipped in Dremel, the lowest speed and with files and fine water grinding adjusted to the shape of the Sherman tube, as the cyanofix binds much better to styrene than copper on the part at the top of the tube was no problem.
With better processing and much easier painting.
When cleaning the rest of the support from the print (most of it has already been removed by the manufacturer), I lost the spotlight, which is already next to the commander's cover on the dome and one headlight that I reconstructed.
I neglected the spotlight, It was lost in the fighting: D
Coloring olive drab Humbroll, first base enamel 155 after the same humbroll acrylic 155, other standard as previous models, caterpillars mix dark rust as a base, steel for tare parts, tires are grayish black, at the end washes.
On the tracks dry brush steel and then with a brush graphite plain and silver pencil - again a greatly enlarged detail, more than 1: 1 pixels to see what detail caterpillars, on the inside teeth and serrated drive wheel as in Panzer.
For machine gun matte black and graphite pencil brush.
The decals are cruelly thin and they are all actually one leaf, they need to be cut !!.
There are no references, so I put it according to the components in larger scales, the inscription USA on the back end should have a number, but you can hardly see the live ones like this, as well as the inscription on the left side.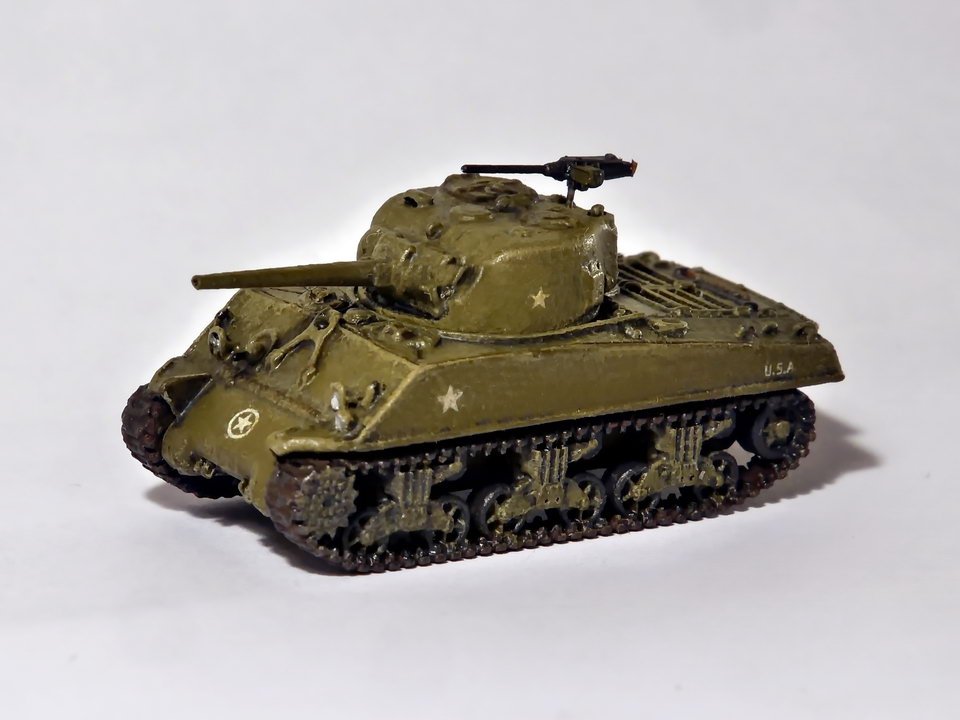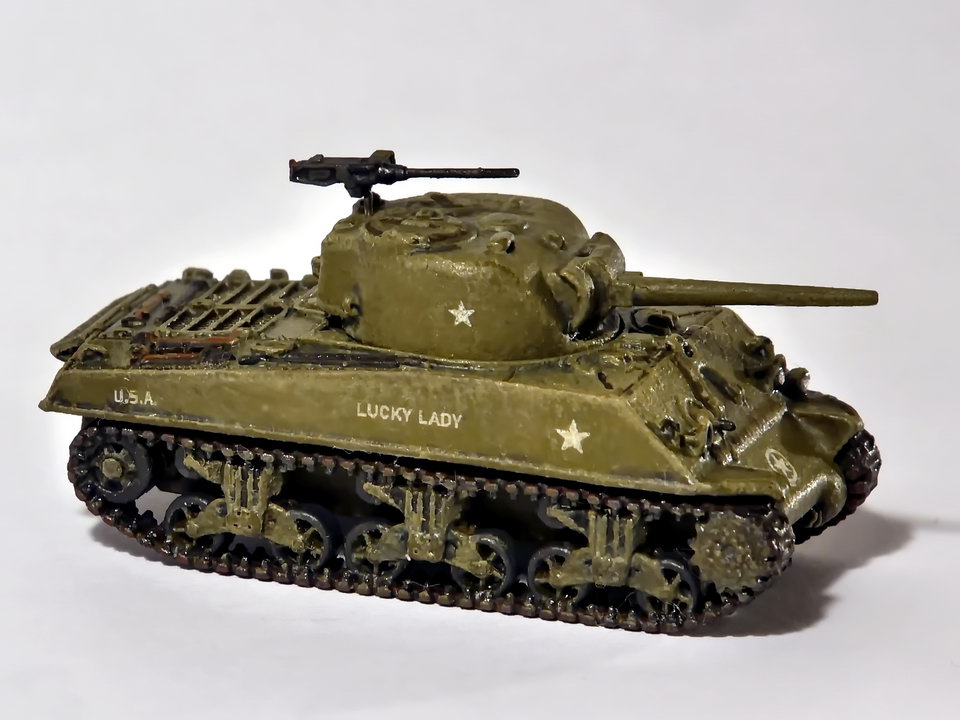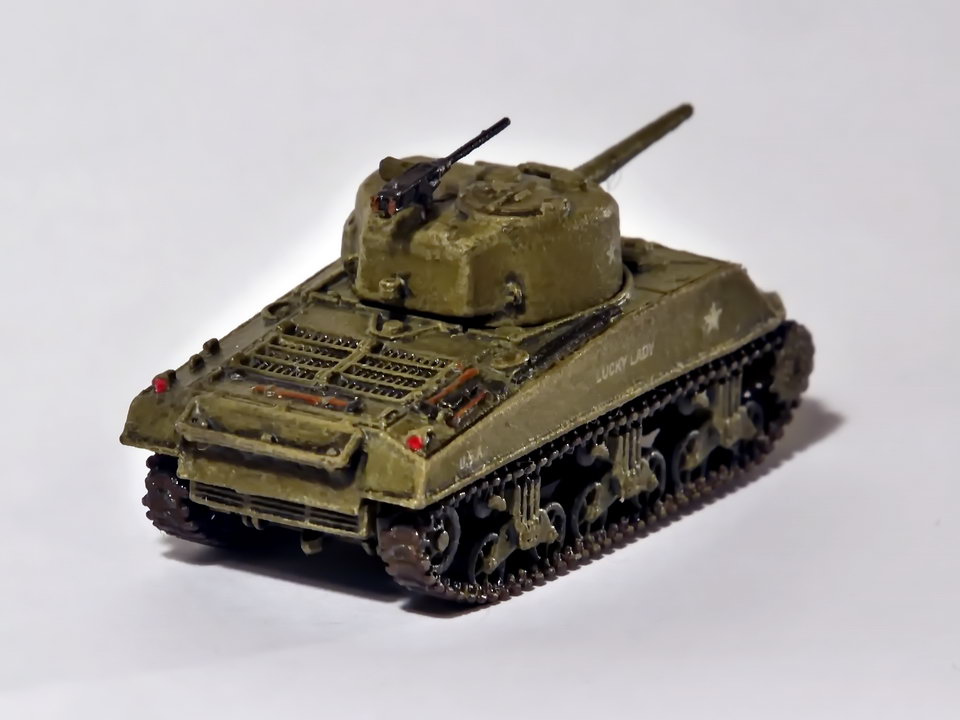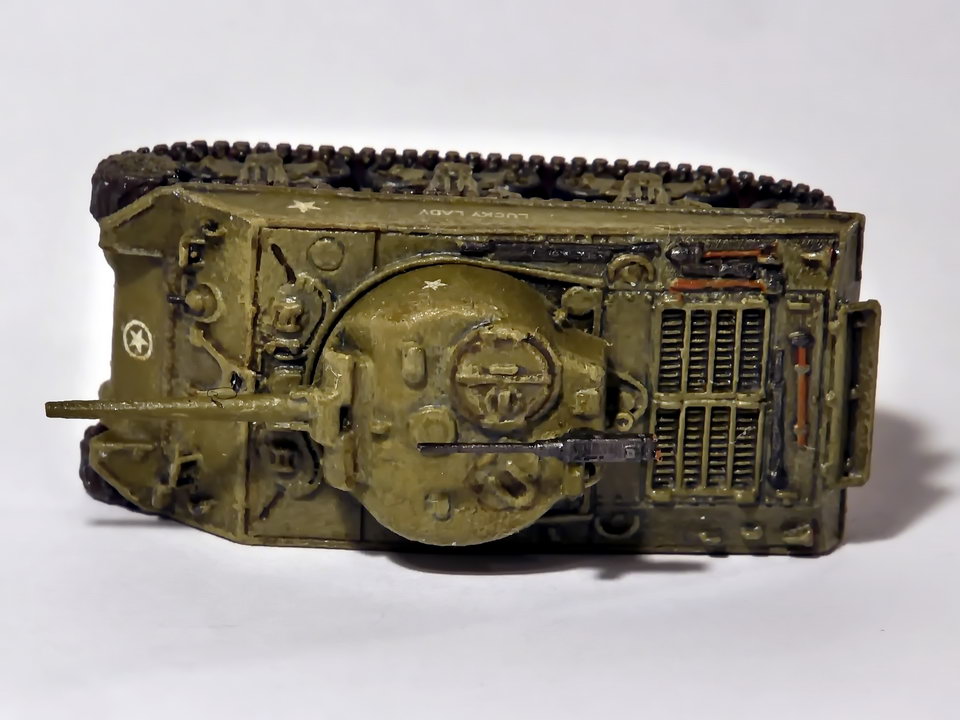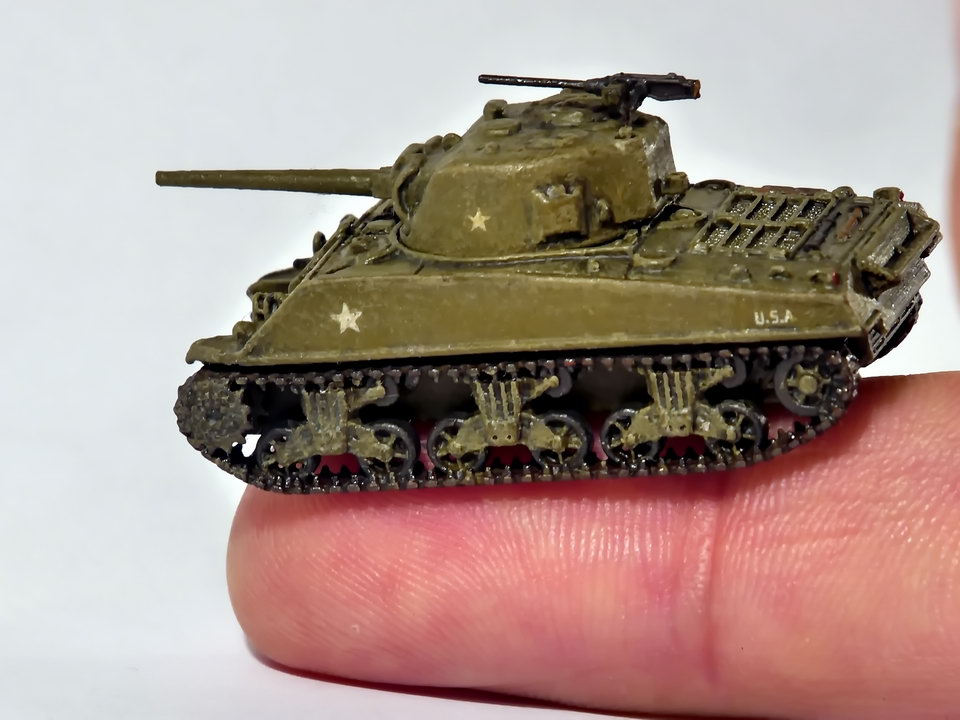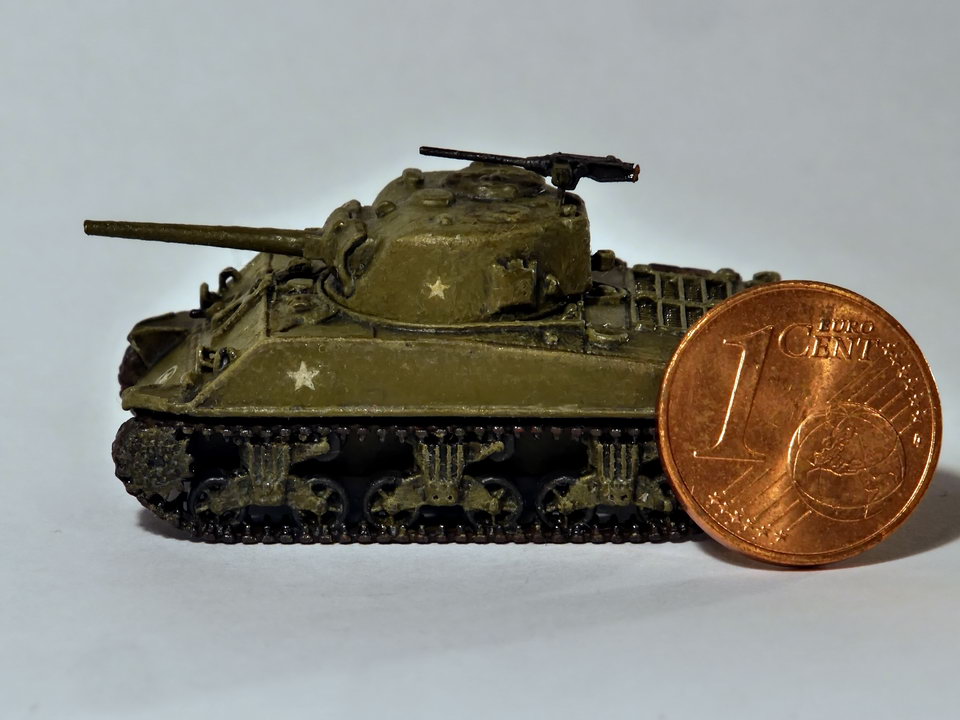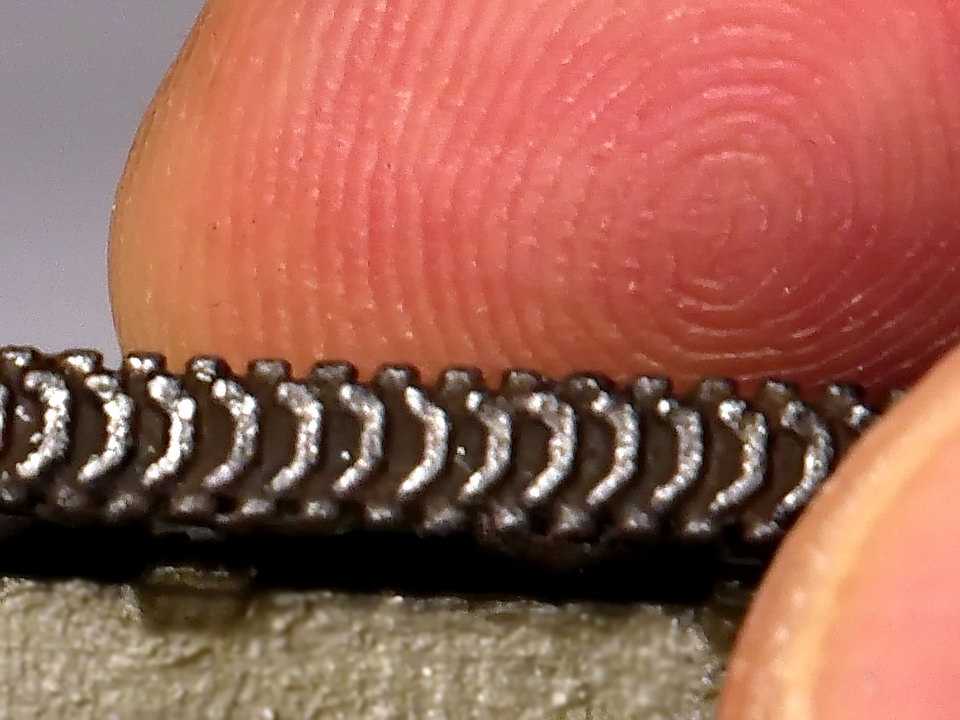 And:
"
Goood mooorning Normandy !!
"