One day, a few years back, I had a thought that I could make up a little AC Carrier deck diorama for my Navy airplane models, and it would fit on a book shelf.
I started looking around for pictures and drawings, and I found
a complete set of drawings of CV-5 Yorktown
, which was a very similar ship, care of Mr. Paul Budzick, who has
a very amazing ship model scratchbuilding web site
.
I rescaled the drawings of the deck and the Island superstructure to 1/144 and printed them.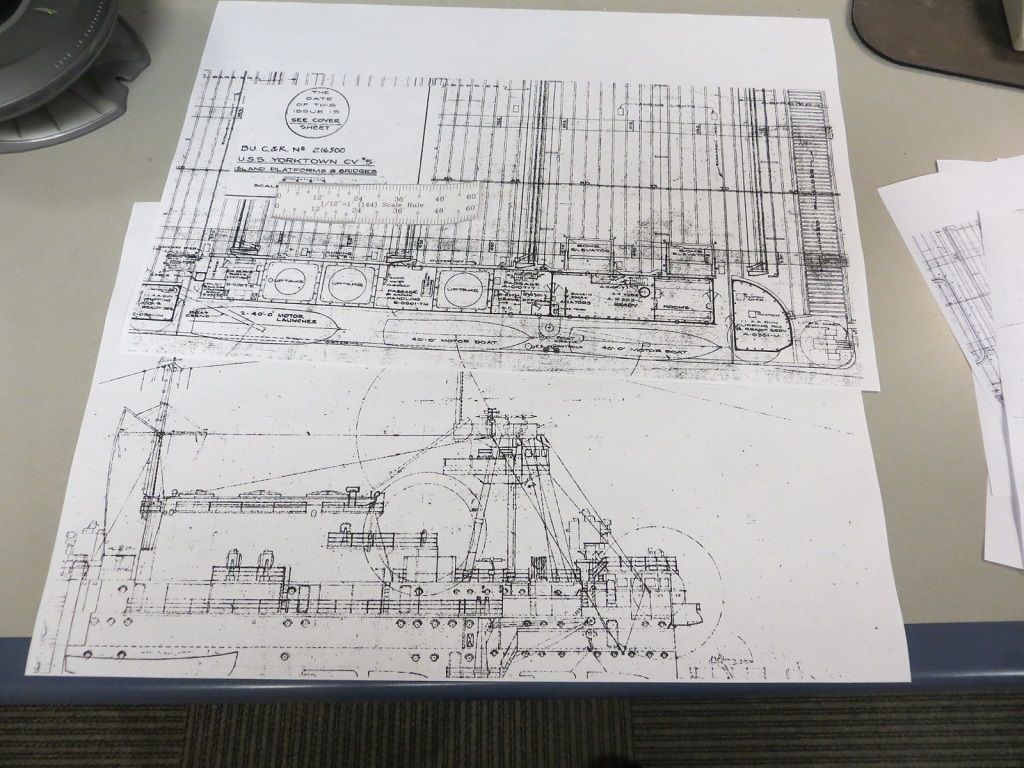 I decided I could make a 3D model of the Island out of styrene, and started cutting sheets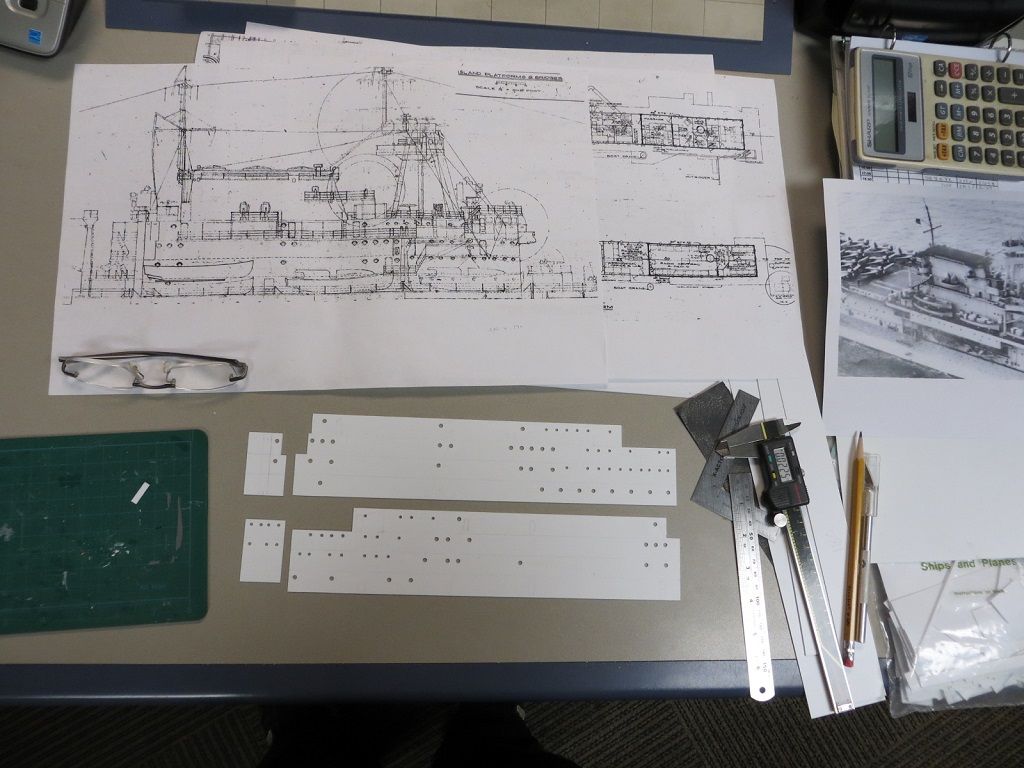 I built the boiler uptake structure
and the crows nest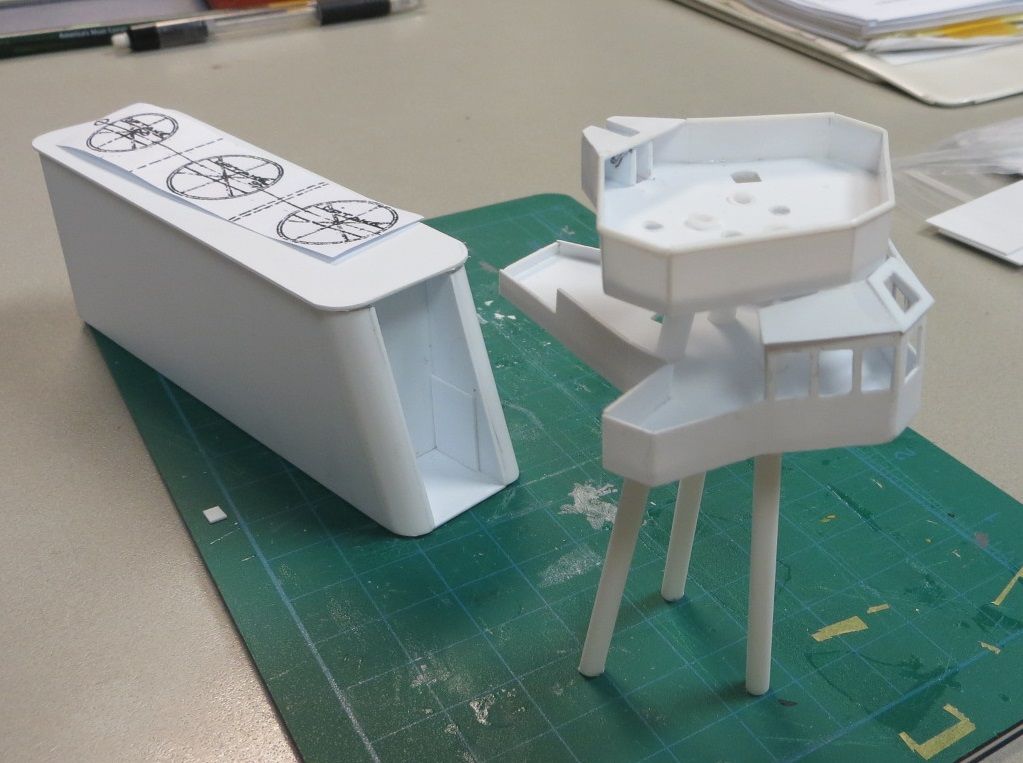 assembling the island, I discovered I would probably want to add at least some interior details, and maybe even leave an entire side removable, like a doll house.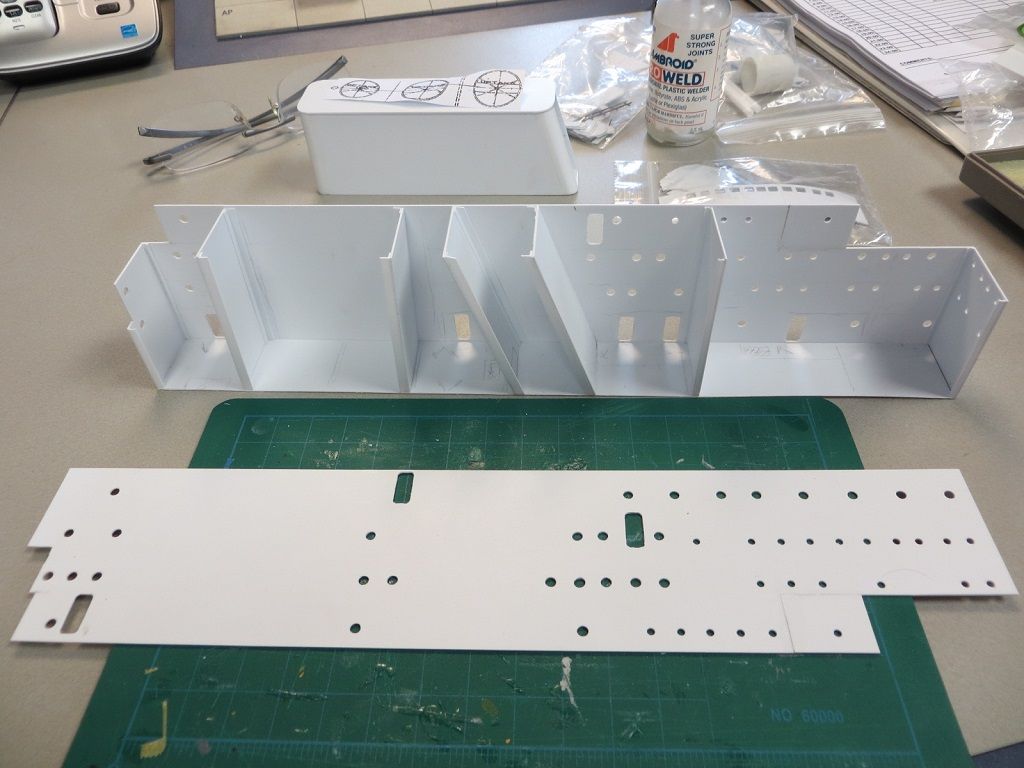 Including all the decks and some ladders, since I have complete detailed drawings of all of that.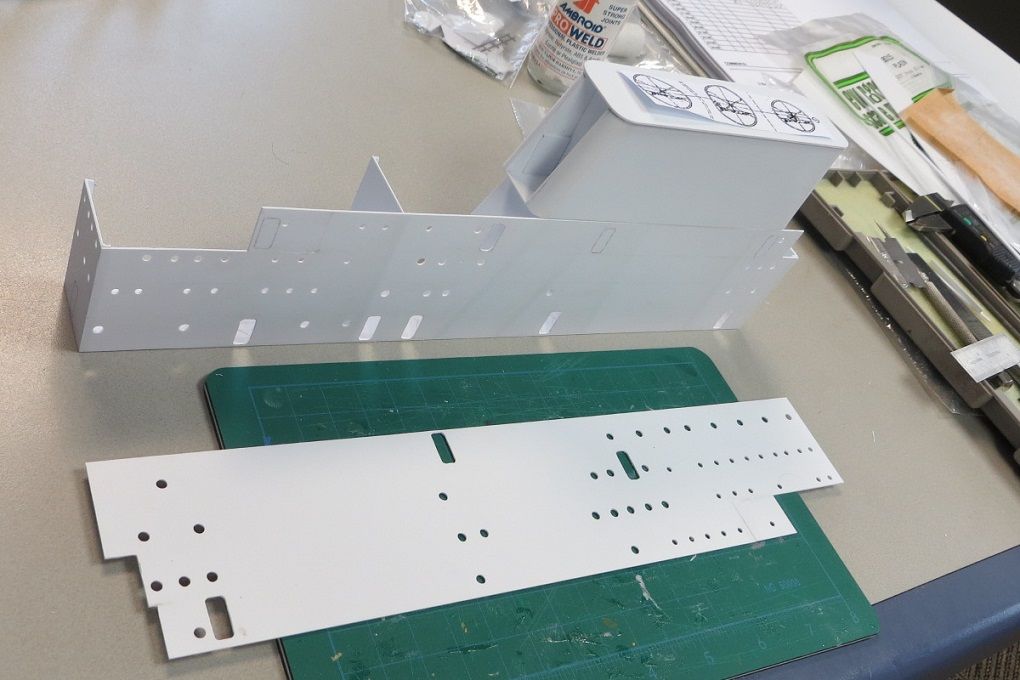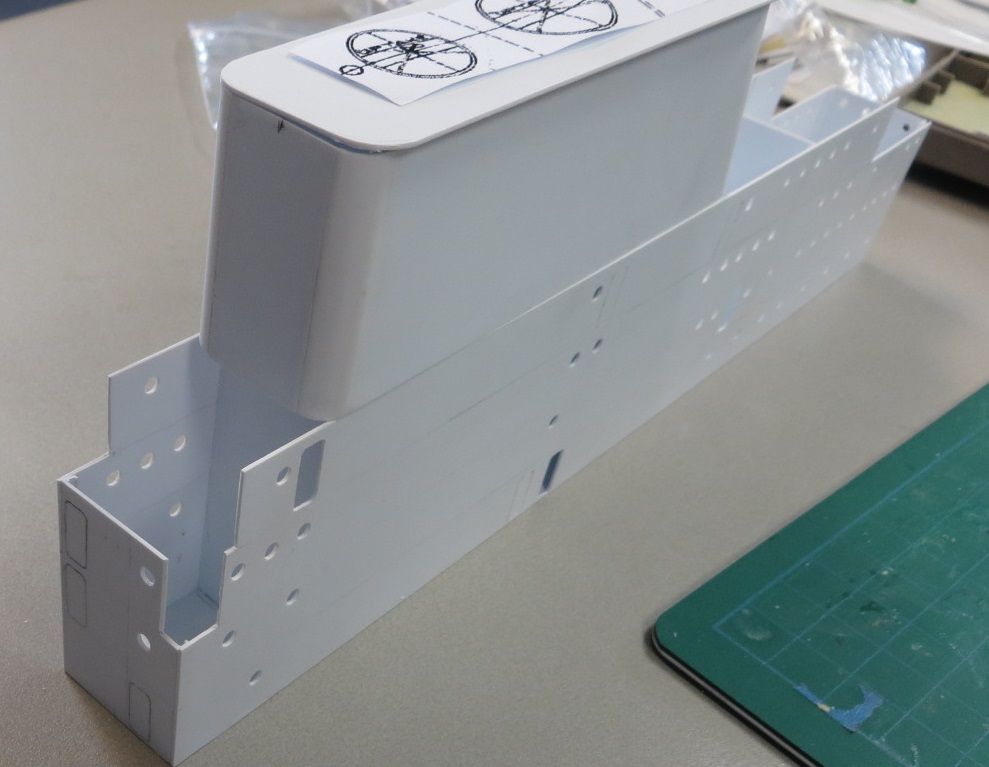 the scope of the project has gotten out of hand..
started building the deck
This is the middle third of the ship. the ends can be done another year, perhaps.
I am not planning on building a hanger deck. or anything below the flight deck.
the first air group. Ftoys Dauntlesses, Minicraft Avengers and Platz Wildcats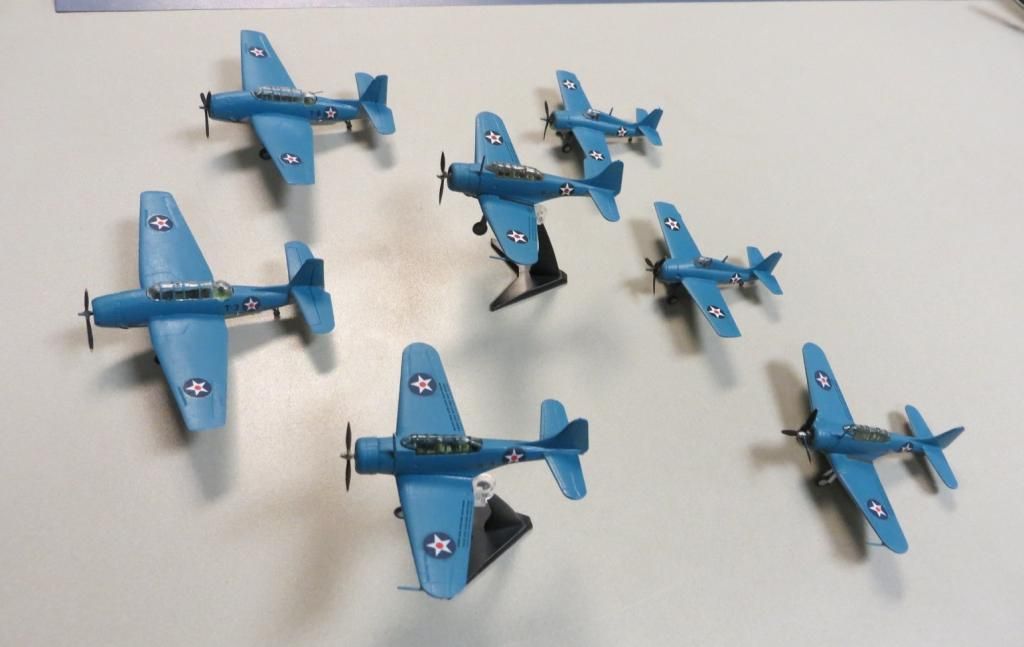 One thing lead to another an I got in way over my head. what started as a diorama background has become an endless ship model.