Discussion on ships seems to have gone a tad quiet recently so I though I would add this.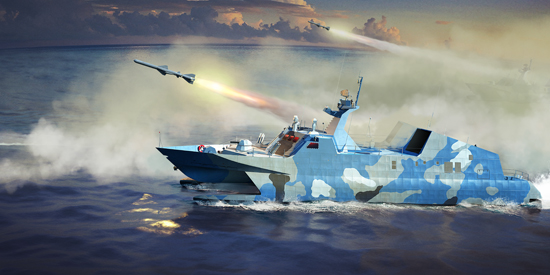 Very colourful - although I have seen one in a plain grey colour. It has a reasonably detailed "cockpit" interior although I have been unable to find any official photos to confirm the accuracy and whether there is any room for adding so extra detail. I suspect that much of the interior won't be visible on completion anyway unless I install some lighting...
I a surprised there are not more patrol boat models in this scale, both modern and WWII. I think there was a Japanese kit of a US Navy PT boat and De Agostini did a limited release German S Boat. I have previously seen a listing for what was purported to be a 1/144 of a Russian OSA class missile boat but whether this is genuinely 1/144 or more a "box scale" item I don't know. I can't recall who the manufacturer was but I am pretty sure that it came with parts to fit a cheap electric motor (akin to Nichimo 30cm series but am sure it was not by Nichimo)
I am struggling to decide on how to build and display this one. The easy answer is full hull on a stand. But when underway only a small amount of the hull and outriggers seems to be under the water, giving a very shallow draft
So I may mix up a shallow "bath" of plaster and insert the full hull model before painting the plaster to represent water. That way if I decide to remove it and display full hull I can do so without having committed to major styrene surgery.....