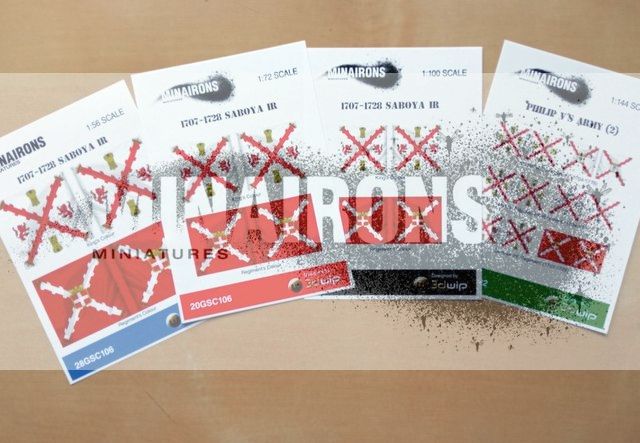 Our War of Spanish Succession infantry flag set ranges keep expanding at a steady pace - at all scales altogether (1/144, 1/100, 1/72 and 1/56). This time, we've added to collection the flags of a further Two Crowns' Spanish unit: Savoy I.R., another senior regiment in the Spanish Army of that time.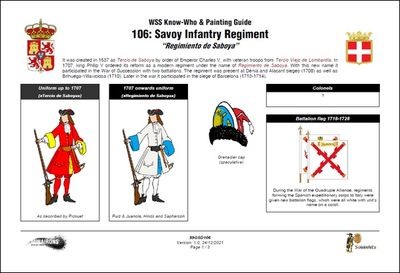 Along with the flags, I've also released a PDF guide on the subject for free download, as usual. More info on
https://minairons-news.blogspot.com/202 ... guide.html
.
Best regards,
Lluís Vilalta
minairons.eu
Minairons blog
Minairons facebook