Hakoniwagiken diorama sheet (900mm x 600mm) in 1/144 scale of a section of runway being mounted to a 24"x36" poster board.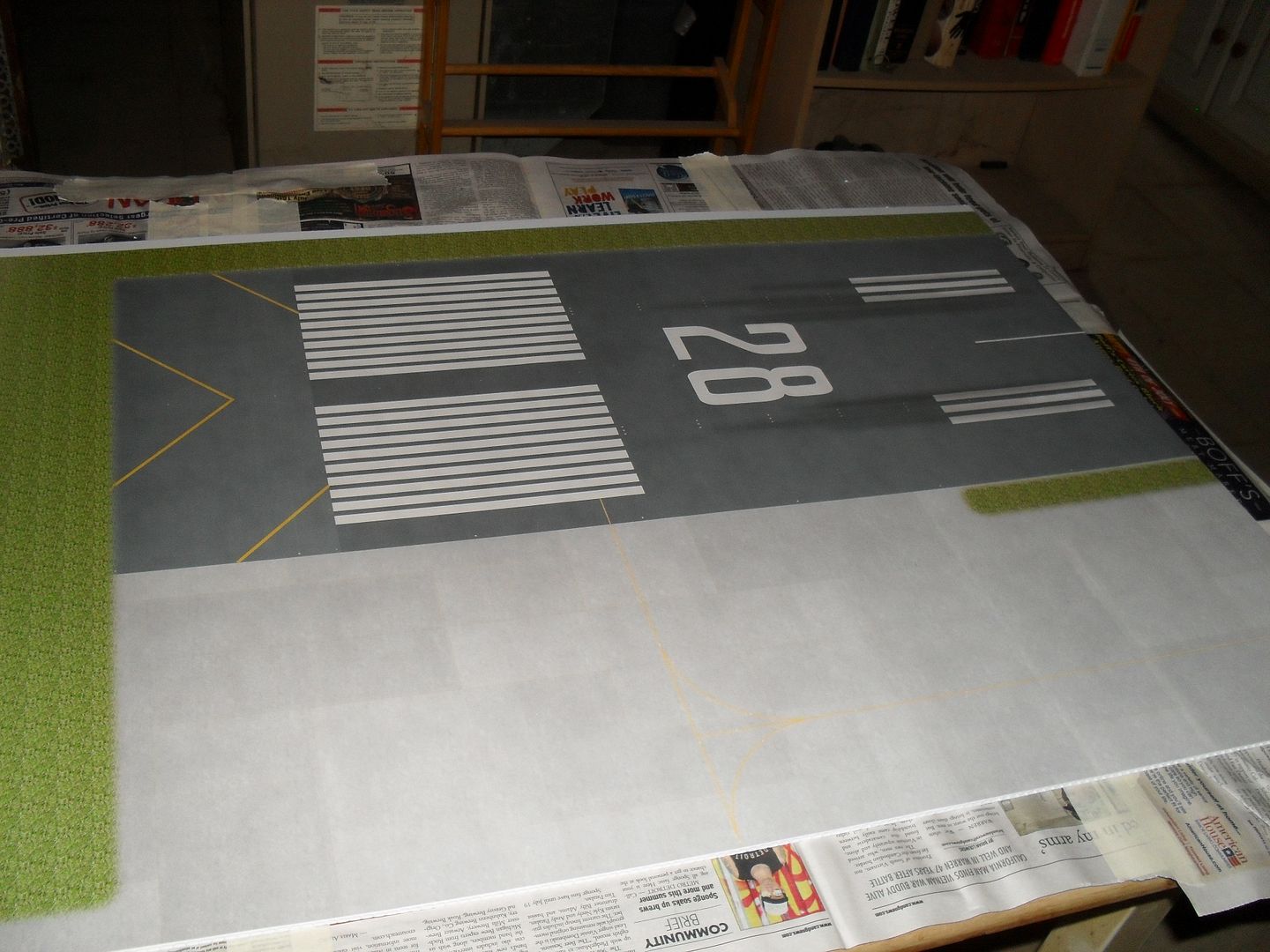 A section of the parking apron, also 900mm x 600mm mounted to a 36" x 24" poster board: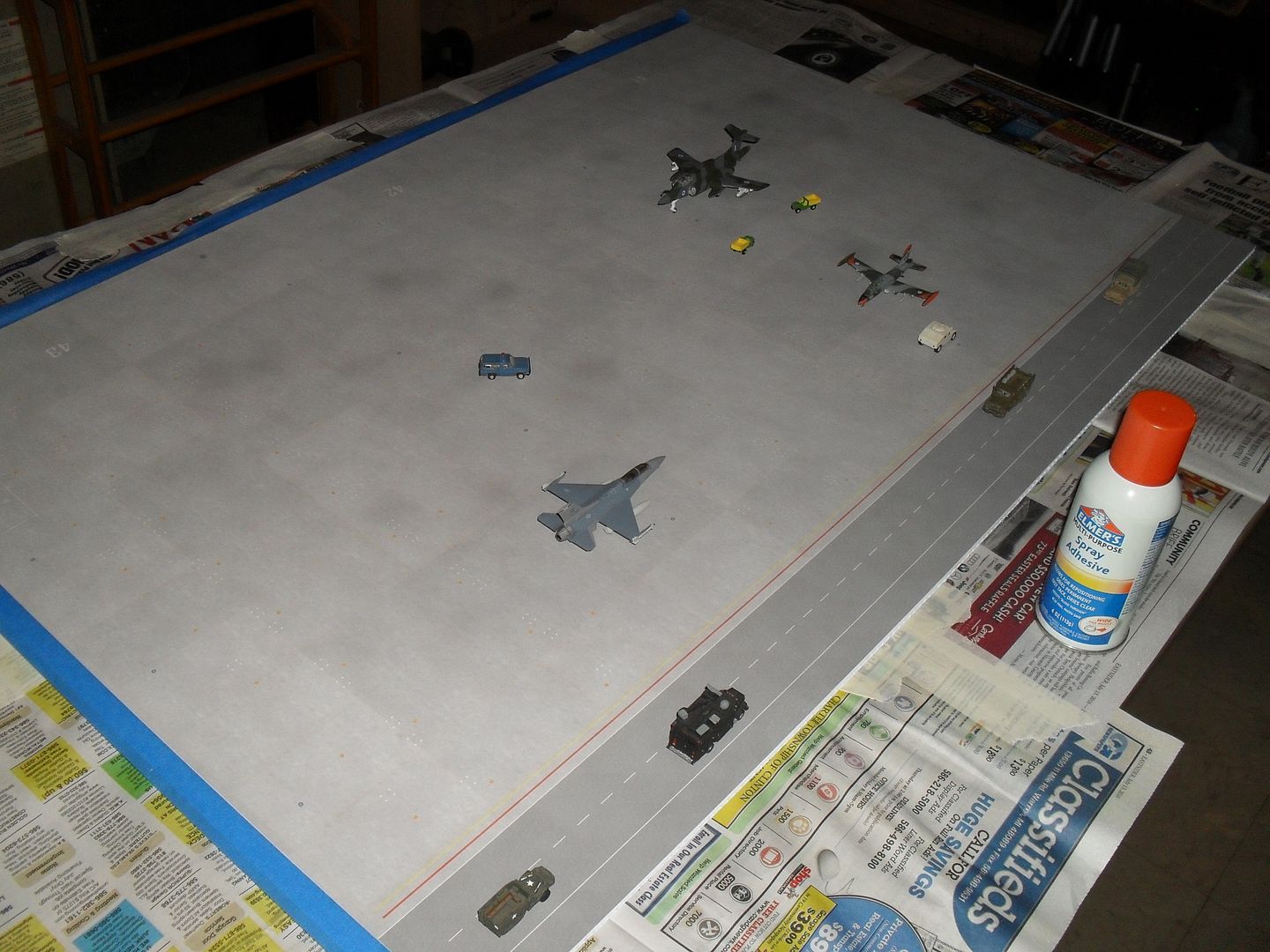 Blue tape is painter's masking tape to protect the unused strips of the poster board from the spray-on adhesive.
I found these sheets on eBay. The company has many sizes/scales and depictions. All sheets are double sided prints and sold as two sheets (same designs on each sheet). The reverse side of the runway end has a middle section of runway (no markings other than the center line and taxiway guides) printed on the reverse and looks like they are designed to fit next to each other to double your display area. The parking apron has a smaller section of apron with an aircraft hanger and sky background on the reverse. This one is designed to be folding to use the hanger/sky as a back drop. Other sheets show a desert or grass ground effect, desert mountains with and without a village in the distance. Military hangers with planes or helicopters, a civilian airport terminal. Construction/mining sites. Wooded areas and heavily forested areas, sea- and sky-scapes. Even scenes for space and spaceship hangers.