I'm almost completing my 1/144 WWI tank and vehicles collection (hope to show you it all before the end of the year).
Meanwhile I was thinking to a diorama base to show a few of them, so I started this little project: the base is an A4-sized wooden tablet (cm 22x33), and I have used DAS modelling clay (it hardens drying up, no need to use a oven)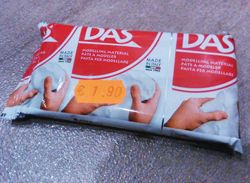 .
I needed my diorama thick enough to allow a deep trench (men were able to walk or move without exposing their heads to enemy fire.
In order to reduce weight and use of modelling clay the 'surface' lies on the sides of the diorama and a few internal supports.
Here it is (with a MkIV Female roaming around)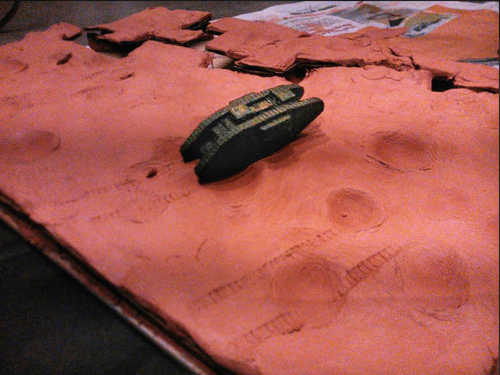 Using small, flat strips of pre-modelled DAS (same material, but this came in a light gray colour instead of brick red) I've begun adding bottom planking and side wooden walls to the connecting trench. Everything gets blended with the raised base with more DAS and white wall plaster.
The two-colour modelling clay made judging the results difficult, so everything got painted earth colour. Then I started adding sandbags on thench tops (again, these are small lines of modelling clay, applied when still soft and worked with a small bladed tool to simulate the sandbags).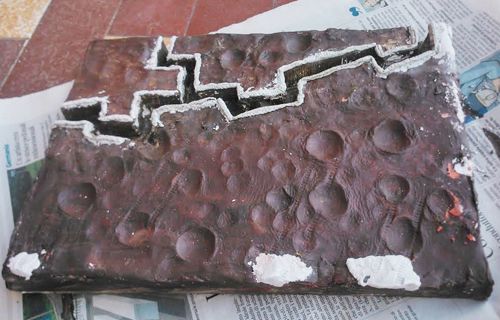 I've painted the sandbags, added a bit of sand and modelling grass and this is what everything looks like now.
Tanks (thrown in just for show) are a Whippet, a Mk V and a Mark V.
Maybe I should remove a bit of grass and sand to show better the shellhole craters...
Next steps will be creating the firing 'step' in the main trench line (maybe adding a pillbox too), creating the barbed wire barriers (this will take quite a long time), finishing my 2 MK IV Males (from Dameya) that will go with my Mk IV Female, deciding wether to add or not the fascine rolls (Battle of Cambrai) and working on my Pegasus Wehrmacht Germans to get enough Kaiser soldiers to man the trench line...