Thanks for the kind words!
Peter, I use the lead from water colour pencils and scrape these onto a palette then mix with water. One pencil would last forever and could easily be left to your grandchildren if they show an interest in 1/144 scale modelling.
The temptation is to apply too much though and only the most watery mix will do. It needs to be applied to the panel joins only and the excess wiped away before it dries and leaves a stain. I found if I got too carried away I could mix a close colour to the paintwork and apply that to the panel line to tone it down again. I keep the scrapings in little plastic boxes like that below.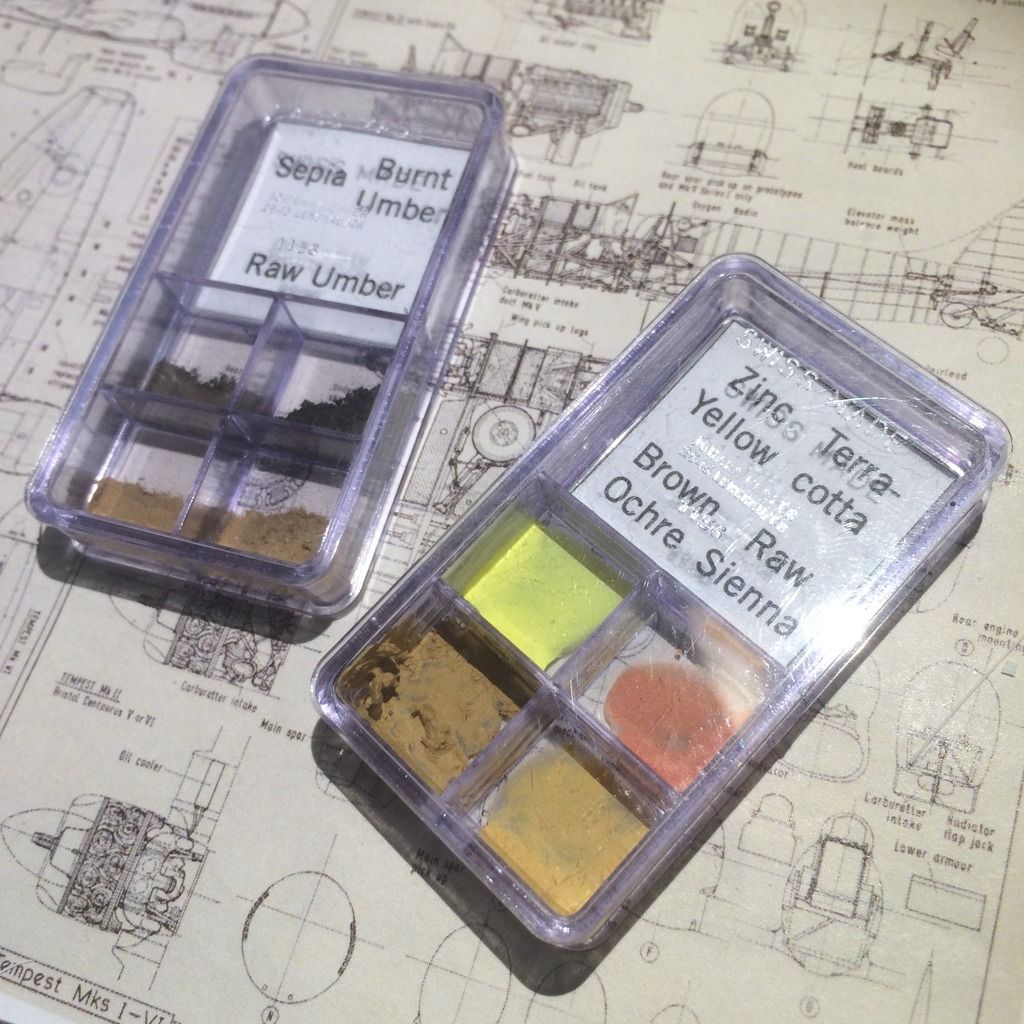 Missed out on a chance to do any airbrush work today. Sunday morning is my only opportunity and the Minister of entertainment finance and culture had other plans for me this time.
Managed to get the undercarriage put together though. PVA mixed with Tamiya aqueous thinners is excellent for assembling small parts.
Decided to discard the V-1 trolley. I faithfully copied the Tamiya one that comes with the 1/48 scale kit, only to find that theirs is hugely simplified and hardly anything like the real thing. I found out the German name for the trolley - a very long word that was something like:
Bingenderthingenoverherewagen
and was able to bring up images of the actual beast. It's made of seemingly hundreds of parts. Appalled, I began looking for another option and found images of another little low trolley for schlepping the V-1 about in. This one actually gets pulled up onto the Bingenderthingen' when prepping for launch, but I actually liked it better because it lets me sit the V-1 closer to the ground with the Tempest towering over it. Hopefully I can get that build up and ready to paint for next weekend's spray session when I hope to get the V-1 painted. Otherwise it's going to be at the mercy of my awful brush painting skills...